Advertisement

It was political compulsion that forced RJD chief Lalu Prasad and JD-U President and Chief Minister Nitish Kumar to join hands in 2015 and it is the same reason they are still together despite strained ties between the two leaders….reports Imran Khan for Asian Lite News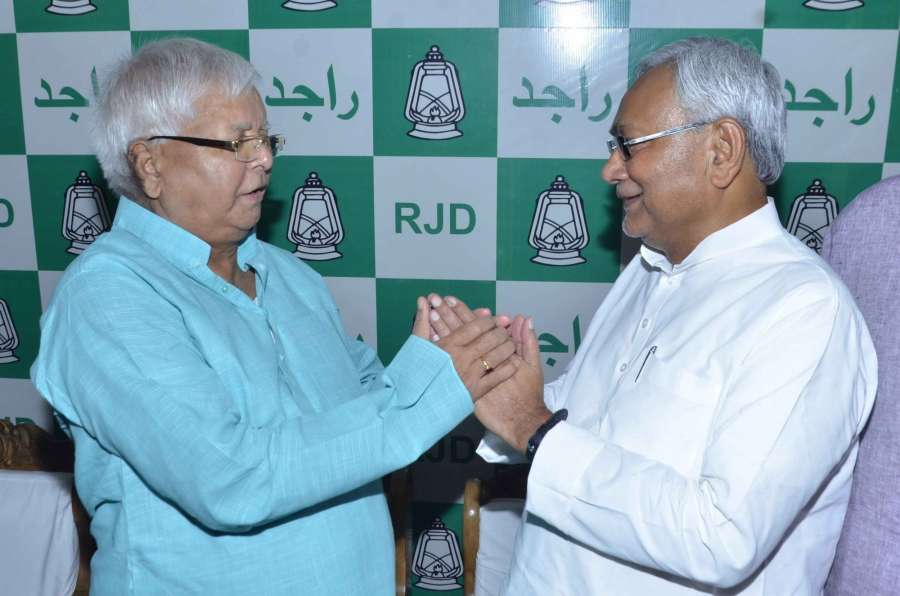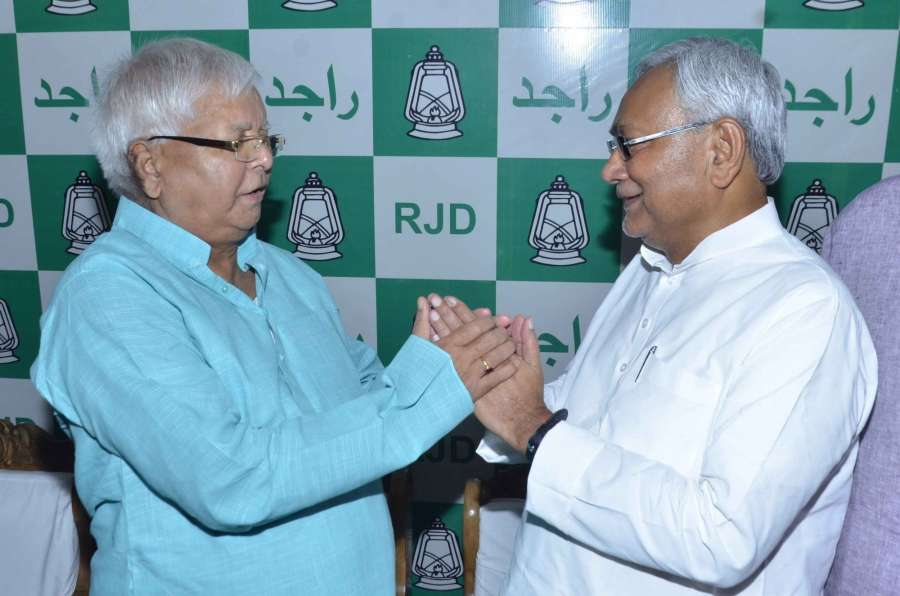 The BJP and its allies are hopeful that the "strange bedfellows" will part ways amid various differences cropping up between the two, the latest over who should be India's next President.
For the July 17 Presidential election, Nitish Kumar has declared support for the National Democratic Alliance (NDA) nominee Ram Nath Kovind, a former Bihar Governor, while Lalu Prasad has announced he will back "Bihar ki beti" Meira Kumar, a former Lok Sabha Speaker.
Meira Kumar has been fielded by a 17-party opposition alliance led by the Congress, the third and the junior constituent in Bihar's ruling Grand Alliance.
According to a senior Janata Dal-United (JD-U) leader who did not want to be named, the JD-U and Rashtriya Janata Dal (RJD) have no option but to sail together to be in power and to face an aggressive Bharatiya Janata Party.
"Things are not at all smooth in our alliance but political compulsions will take us out of the ongoing turmoil," he told IANS on Tuesday.
Both the Lalu and Nitish camps have reportedly decided not to attack each other any more over the presidential poll.
"Nitish has directed his party spokespersons not to target Lalu and RJD," the JD-U leader said.
The move came after Lalu Prasad reportedly approached Nitish Kumar for damage control.
According to RJD leaders, Lalu Prasad spoke to Nitish Kumar on Monday night and Tuesday morning to clarify his party's stand after JD-U spokespersons objected to Tejashwi Yadav — Deputy Chief Minister and younger son of RJD chief — and some party leaders launching personal attacks on the Chief Minister.
"It is now clear that RJD will not attack Nitish and JD-U will not target Lalu," an RJD leader said.
The war of words between them started after Nitish Kumar on Friday said his party was free to take its decisions and admonished the opposition for fielding a "Bihar ki beti" only to lose.
When Lalu Prasad and Nitish Kumar joined hands to take on the BJP two years ago, it was widely seen as an alliance of compulsion.
Political observers feel this is neither the first time that differences have surfaced nor probably the last time between the two allies.
"In the last 20 months, the BJP has predicted the end of the Grand Alliance several times. The predictions have proved to be wrong.
Another JD-U leader said the BJP's surge across India was a bigger threat to both Lalu Prasad and Nitish Kumar and both know they have to be together.
And if Nitish Kumar expects to lead the non-BJP parties in the 2019 general elections, he will need Lalu Prasad's support.