Advertisement

RJD chief Lalu Prasad hailed the opposition's presidential nominee Meira Kumar and asked Bihar chief Minister Nitish Kumar to review his support on NDA candidate Ram Nath Kovind….reports Asian Lite News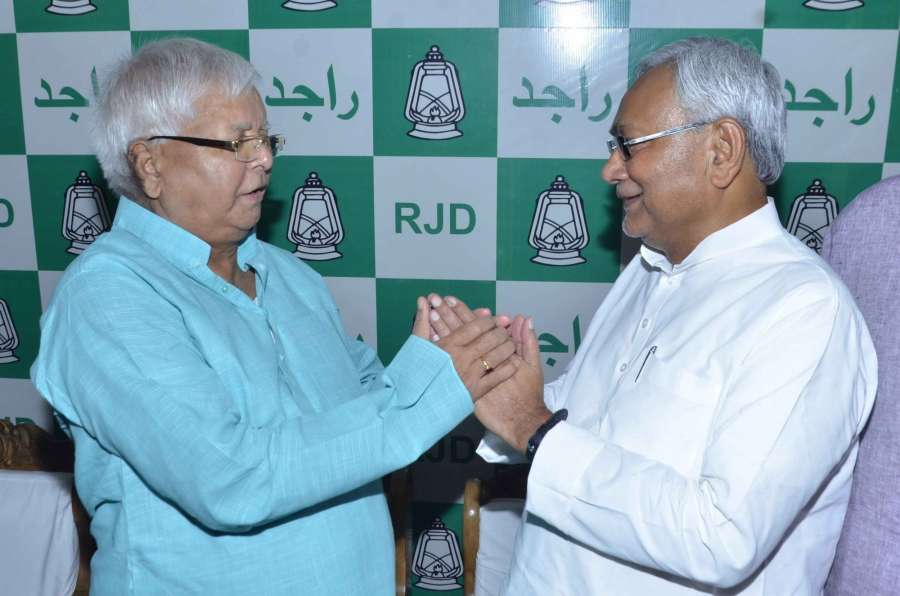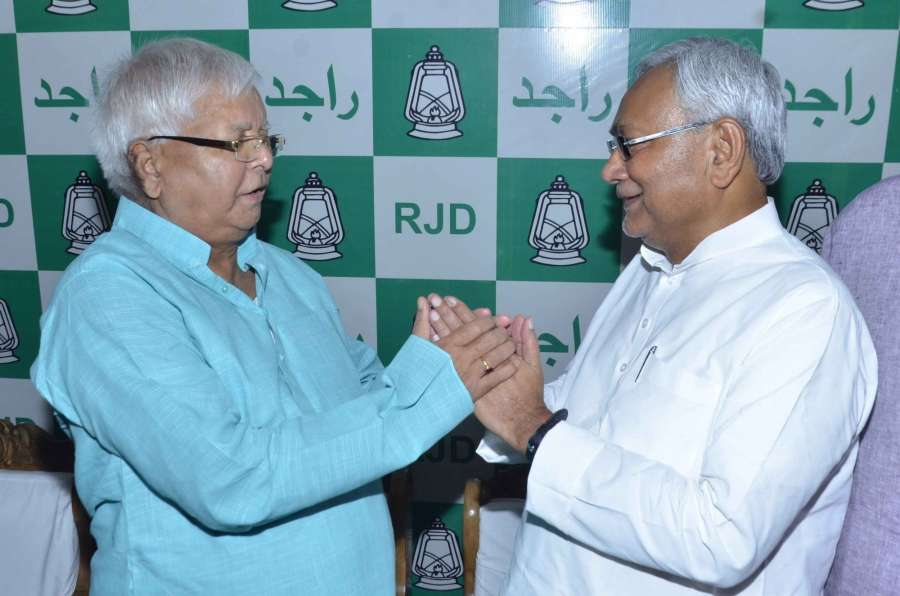 Terming the opposition's presidential candidate Meira Kumar as "Dalit ki Beti", RJD chief Lalu Prasad said the JD-U's decision to support NDA nominee Ram Nath Kovind was a "historic blunder" and called for a review. But JD-U ruled out any change in its stance.
"Today, I am appealing to (Bihar Chief Minister) Nitish Kumar to reconsider his decision and support the daughter of Bihar," Lalu Prasad told reporters after Meira Kumar was fielded after a meeting of 17 opposition parties led by the Congress.
"Don't make a historic blunder. It was a wrong decision of your party (to back Kovind)," Lalu added.
The RJD leader's remarks came a day after the JD-U announced support to Kovind in the July 17 Presidential election. The JD-U also skipped the opposition meeting here.
Lalu Prasad's RJD and Nitish Kumar's JD-U along with the Congress are partners in the ruling Grand Alliance in Bihar.
Lalu said he would meet Nitish Kumar and urge him to reconsider his decision to support Kovind.
"I am going to Patna tomorrow (Friday). I will speak to him. I will tell him not to make a historic blunder by supporting Kovind. He should not give up the ideological battle," he said.
The RJD chief said it was Nitish Kumar who took the initiative to unite the opposition on the Presidential election.
"Nitish had said he would go along with the opposition candidate. But his party yesterday announced support for Kovind on the basis of his personality," he said. "Choice is not made on the basis of personality but on ideology.
"We had come together to stop the fascist forces," the RJD leader said.
The Janata Dal-United, which is in the ruling alliance in Bihar along with the Rashriya Janata Dal and the Congress, said it had arrived at the decision "after considering all aspects".
The decision to support Kovind was taken after looking into all aspects, JD-U spokesperson K.C. Tyagi told IANS.
"And political decisions are not changed all the time," Tyagi, a Rajya Sabha member, said.
Lalu Prasad also attacked Bharatiya Janata Party (BJP) for not discussing the name of its Presidential candidate before the announcement, saying, "The BJP never communicated their choice of Presidential candidate before announcing it.
"What are they doing in return for us? They are pressurising me to surrender."
The RJD chief made it clear that despite JD-U's decision to back Kovind, there was no threat to the Bihar government.
"Whether he betrayed us or not he knows that. We have our coalition there and the government will continue. Their is no threat to our government," he said.