Advertisement

As Panaji resounded with the din and applause of thousands of colourfully-clad, masked Carnival revellers over the weekend, another carnival, one marked by an air of organic modesty, laid out its unique, alternative spread at this beach some 30 kms north of the state capital….writes Mayabhushan Nagvenkar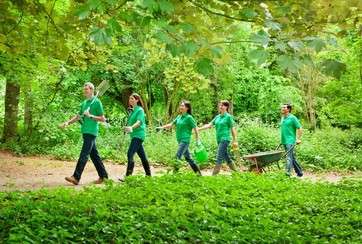 The See Sharp Fest, billed as India's first-ever sustainable living and learning festival, is focusing on a wide range of practical aspects: classes on composting, connecting solar panels, rain-water harvesting, generating cooking gas from waste food, converting waste oil into detergent and even starting your very own organic farm.
Sea Sharp Fest Director Tanya Kewalramani said that the festival's vision is a quest to go back to living in harmony with the rhythms of nature while optimising one's own potential.
"We can live a good life without being destructive. All we need is to learn the ways in which we can do it. See Sharp Fest is trying to get these skills out into mass consciousness," Kewalramani said, adding that excessive consumerism was generating vast quantums of waste.
"Within nature everything goes around in cycles and there is no concept of waste. Only humans produce things that don't become something useful again. We need to make plans for what is going to happen to something after we are done using it. It needs to go back to earth or back to the industry from where it came, without polluting the environment. We can consume without guilt if things were going back into cycles because we'd know we have a plan," she said.
"On an average, human beings can't live three minutes without air, three days without water and three days without food. Yet we pollute these things that keep us alive without a thought. It's possible to live without money but it's impossible to live without air," she pointed out.
Some of the key events at the fest will introduce visitors to the benefits of raw foods, how to get started with organic farming and water harvesting at home. Other skills like making one's own solar cooker and designing homes with sustainable decor are also on, being presented by various experts from India and across the world.
"There will also be an interesting session on how one can drape a dhoti (a traditional, naturally woven fabric which is part of Indian heritage and culture) in 100 different ways," Kewalramani said.
The See Sharp festival has also been endorsed by celebrities like Bollywood singer Anushka Manchanda, who is herself keen on learning life skills.
"Living in harmony with nature is not an option; it's a necessary tool for our survival. Our world tomorrow depends on what we do today! That's why I am fully behind See Sharp Fest and I will come to learn these skills myself," Manchanda claimed.