Advertisement

This is one election that does not seem to be happening, at least for now, for people in Amritsar district….writes Jaideep Sarin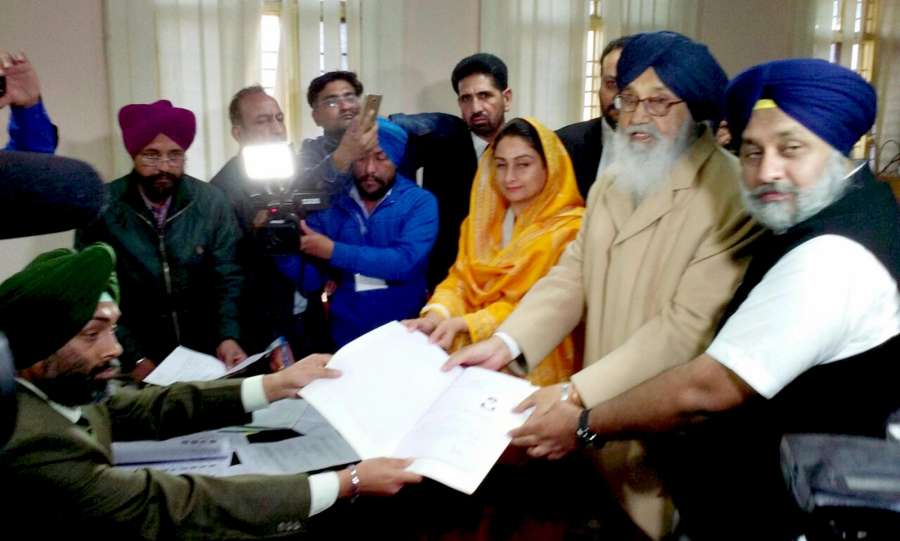 With the stakes for the assembly elections in Punjab being much higher this time, not many people in Amritsar seem to be even aware that the a Lok Sabha bye-election will be simultaneously held with the February 4 assembly polls.
None of the top political parties — the BJP, Congress, Shiromani Akali Dal and the Aam Aadmi Party (AAP) — appear to be giving much attention to the bye-election.
However, Punjab BJP secretary Vineet Joshi told IANS: "We take every election very seriously. The Amritsar Lok Sabha poll is no exception."
"The focus of the people and the parties is mostly on the assembly elections. The Lok Sabha bypoll is being held simultaneously but there is not much attention on it," H.P. Singh, a local businessman, who follows politics actively, told IANS here.
The bye-poll has been necessitated as Congress leader Amarinder Singh resigned from the Lok Sabha last November after a Supreme Court ruling on the Sutlej-Yamuna Link (SYL) canal issue went against the Punjab government's stance of not sharing more river waters with neighbouring Haryana.
Amarinder was elected in the May 2014 general election, defeating the Bharatiya Janata Party's Arun Jaitley, who is now the Union Finance Minister, in a high-profile election by a margin of over 102,000 votes. Jaitley is a member of the Rajya Sabha.
Jaitley's defeat, at a time when the BJP was riding high on the Narendra Modi factor elsewhere in the country, caused much embarrassment to Punjab's ruling Shiromani Akali Dal-BJP alliance government.
The Congress and the BJP will opt for new faces for the seat this time. The election is not likely to be as high-profile as the fight of stalwarts in 2014.
BJP insiders here say that not many were interested in the seat after Jaitley's defeat.
In the Akali Dal-BJP alliance, the Amritsar seat falls in the BJP's kitty.
Cricketer-turned-politician Navjot Singh Sidhu had remained the BJP MP from Amritsar, winning the seat in 2004, 2007 (bye-election) and 2009.
The BJP overlooked Sidhu in 2014 and instead fielded Jaitley, his political mentor in the party. A clearly upset Sidhu did not even once enter the Amritsar constituency during Jaitley's campaign despite being part of the BJP at that time. (He has since floated his Aawaz-e-Punjab political outfit.)
The Amritsar parliamentary constituency comprises nine assembly segments. While five (Amritsar-East, Amritsar-West, Amritsar-North, Amritsar-Central and Amritsar-South) are in Amritsar city and surrounding areas, four (Ajnala, Majitha, Rajasansi and Attari) are outside.
The main fight this time will be between the Congress and the BJP. The AAP candidate had finished a distant third in 2014.