Advertisement

Calling for cleansing the Indian psyche of the "deeply entrenched" VIP culture, Prime Minister Narendra Modi said 'VIP' must be replaced by 'EPI' — Every Person is Important….reports Asian Lite News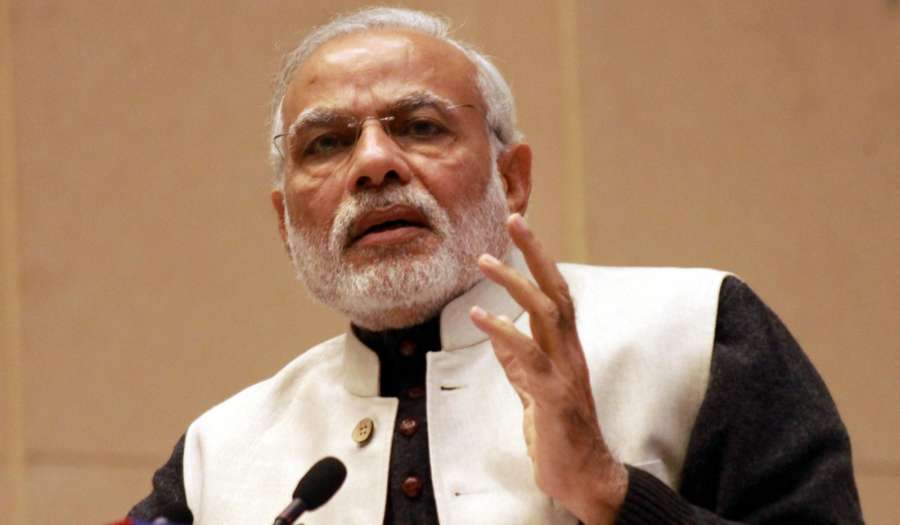 Speaking on a range of issues in his radio address 'Mann Ki Baat', Modi also said that the South Asia Satellite to be launched by India on May 5 will go a long way in addressing the region's economic and developmental priorities.
The Prime Minister also urged the young to step out of their comfort zone.
"The red beacon used to be fixed atop a vehicle but slowly and steadily it permeated into the psyche and got firmly entrenched in the mindset. The red beacon has gone for good but nobody can say with certainty that it has also disappeared from the mindset," said Modi, adding there was disdain for VIP (Very Important Person) culture in the country.
"The concept behind the 'New India' is that EPI should replace VIP. EPI means Every Person is Important. We should accept the importance of 125 crore Indians," said Modi, asking people to collectively strive to flush out the VIP culture.
Talking about space diplomacy, Modi said the South Asia Satellite was an appropriate example of India's commitment towards the region.
"The capacities of this satellite and the facilities it provides will go a long way in addressing South Asia's economic and developmental priorities.
"Natural resources mapping, tele medicine, the field of education, deeper IT connectivity or fostering people-to-people contact — this satellite will prove to be a boon in the progress of the entire region," he said, describing it an important step by India to enhance cooperation with South Asia.
The communication satellite GSAT-9 will be launched using the Indian Space Research Organisation's heavy rocket Geosynchronous Satellite Launch Vehicle (GSLV-F09). All South Asian countries, except Pakistan, are part of the project.
Stressing on the importance of having practical knowledge along with theoretical, Modi asked the young to move out of their comfort zone and gather new experiences and skills.
Urging them to experiment and satiate their curiosity on various subjects, Modi suggested youngsters to travel in unreserved rail coaches.
"What you cannot learn in a year, you will learn in that crowded train travelling without any reservation for 24 hours."
He also asked them to play with poor children.
"Have you ever thought what changes will come in the lives of those kids who live in abject poverty when they get an opportunity to play with you. I believe that if you go there once, your heart will tell you to go back again and again. This experience will teach you a lot."
Modi also expressed concern over people being too engrossed with technology and asked youngsters to "self-evaluate whether the human element within yourself is getting frustrated".
Observing that climate change was no more confined to the academic world, Modi said "nature has changed the rules of the game".
"The heat we used to experience in May-June is being felt in March-April this year."
He said the government will on Monday release a stamp to mark the occasion of the 1,000th birth anniversary of Saint Ramanujacharya.
He also spoke on the relevance of Buddha's philosophy.
"The world today is undergoing a plethora of problems such as violence, war, annihilation, the arms race. Amidst this atmosphere, the philosophy of Buddha comes across as extremely relevant," said Modi.
Modi said he will be paying tributes to Lord Buddha in Sri Lanka on the occasion of UN Vesak Day – that celebrates the birth of Gautam Buddha.