Advertisement

Prime Minister Narendra Modi came under intense criticism from the opposition over his picture "replacing" Mahatma Gandhi on the 2017 calendar and diary of the Khadi Village Industries Commission (KVIC)….reports Asian Lite News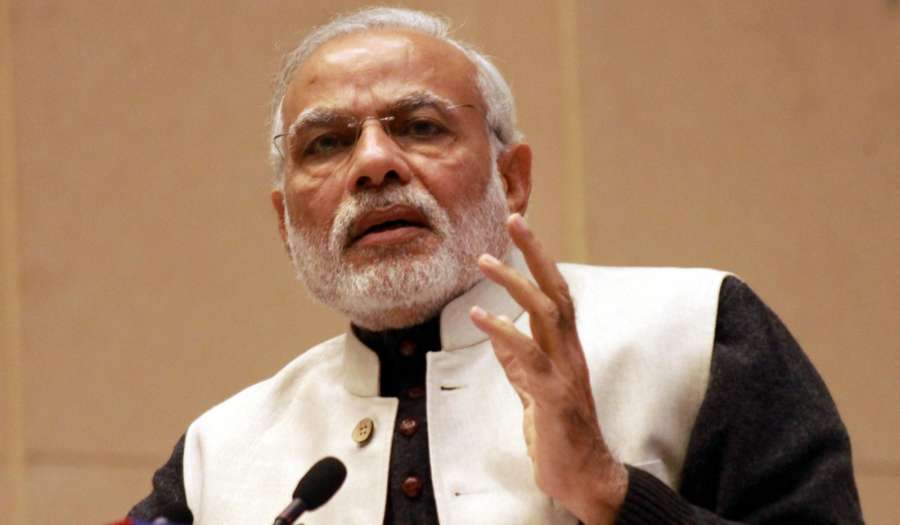 IANS on Thursday reported about Modi's picture spinning the charkha donning the cover page of the KVIC calendar and diary, instead of the iconic picture of Gandhi weaving khadi on a simple charkha, wearing his trademark loin cloth.
Opposition parties including the Congress, Left, the Trinamool Congress and the Aam Aadmi Party were unanimous in slamming the move, asserting the "Father of the Nation" was "irreplaceable".
"It is most unfortunate that such a thing has happened. Nobody can replace Mahatma Gandhi. These sort of things do not define moral authority of the Prime Minister's Office," Communist Party of India-Marxist General Secretary Sitaram Yechury told IANS.
"I have just one word to express my anguish — it is atrocious," Communist Party of India veteran Gurudas Dasgupta told IANS.
The Congress dubbed the move "a sacrilegious sin" with party Vice President Rahul Gandhi taking pot shots at the Prime Minister.
"The Mangalyaan effect," said Gandhi posting the IANS story on Twitter.
Congress leader Randeep Surjewala said: "Khadi and Gandhi ji are symbols of our history, self-reliance and struggle. Removing Gandhi ji's photo is a sacrilegious sin."
"It is an irony that Modi is trying to get the symbol of non-violence from Mahatma Gandhi," he added.
Condemning the move, the Janata Dal-United (JD-U) demanded scrapping of the calendars and diaries carrying Modi's picture.
"We strongly condemn the decision. It is an insult to the Mahatma, our national hero, our inspiration. He is above all, and Modi is no match to him. KVIC should re-issue the calendars and diaries, with photos of Mahatma Gandhi," JD (U) spokesperson K.C. Tyagi told IANS.
"Mahatma Gandhi was the greatest leader of the 20th century not just in India but across the world. Nobody, no matter how important or high office he holds, can replace him. Any kind of comparison with the Mahatma is absolute sacrilegious," Trinamool Rajya Sabha member S.S. Roy told IANS.
Taking a jibe at the Prime Minister, Trinamool supremo and West Bengal Chief Minister Mamata Banerjee on Twitter said "Gandhiji is the Father of the Nation. Modi ji what???"
The BJP-led Centre, however, tried to downplay the incident with Union Minister Kalraj Mishra asserting Mahatma Gandhi to be "irreplaceable"
"It is not that Modi has replaced Gandhi. The pages of the calendar are month wise and in just one page Modi's photo is there," said the Union Micro, Small and Medium Enterprises Minister.
"Becoming Gandhi requires years of austerities. One cannot become Gandhi by acting to spin the Charkha, this would only attract ridicule," AAP chief Arvind Kejriwal said in a tweet.