Advertisement

Prime Minister Narendra Modi has said the BHIM-Aadhaar digital payments platform has the potential to revolutionise the Indian economy while empowering common Indians in the same way as did the Constitution, framed by B.R. Ambedkar, whose 126th birth anniversary is being celebrated across the country on Friday….reports Asian Lite News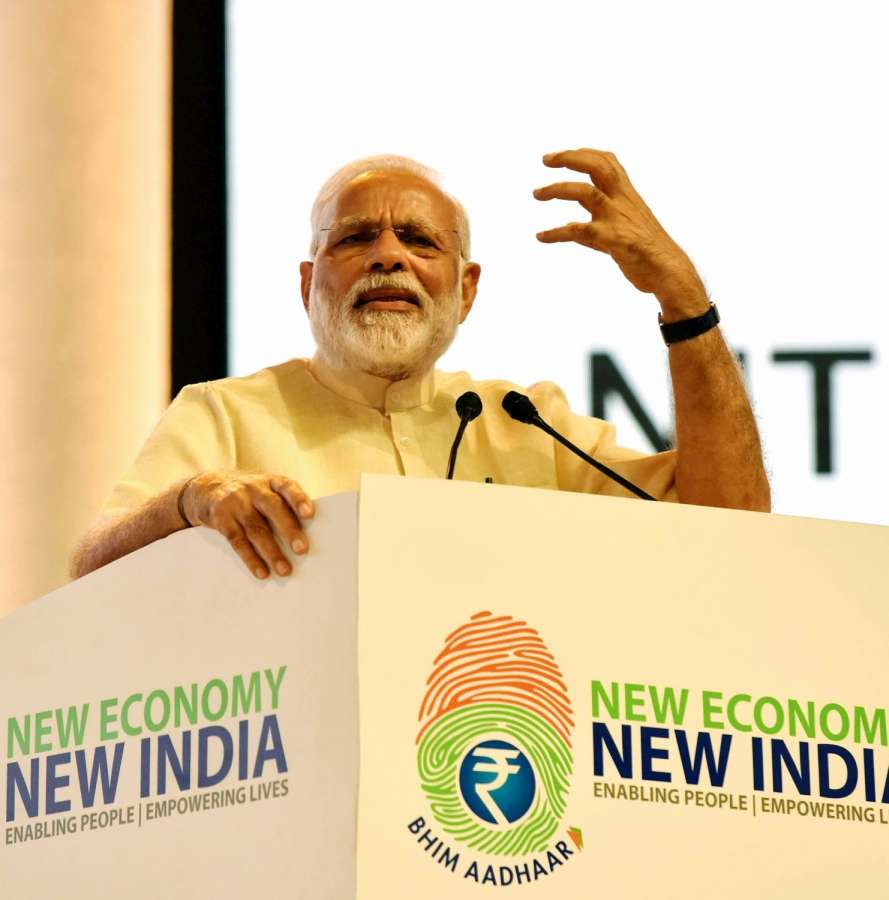 Launching the new combined platform, he said that by enabling each Indian to pay digitally using their biometric data on a merchant's biometric-enabled device, the BHIM-Aadhaar will be like a SmartPhone with a biometric reader and boost digital payments in a manner unprecedented anywhere in the world.
It is a step towards a "less-cash" economy and combating the black money menace, he said.
"'DigiDhan' is a 'Safai Abhiyaan' to free the nation from corruption and black money," Modi stated.
The new app will enable payments with just a 'thumb' impression, which can be used by even an illiterate person to pay digitally with his/her biometric data on a merchant's biometric-enabled device.
"Any citizen without access to SmartPhone, Internet, debit or credit cards will be able to transact digitally through the BHIM-Aadhaar platform," Modi said.
"It will make digital payments easy for people who cannot read or write, thus realising Babasaheb Ambedkar's vision of social and financial empowerment for all. Nothing can stop its progress," he said.
Modi said India's unprecedented digital payments revolution has attracted the attention of the world with some countries even seeking India's help to implement it for them.
The Prime Minister also launched two new incentive schemes for the BHIM-Cashback and Referral Bonus with an outlay of Rs 495 crore for a six-month period to ensure digital payments culture permeates down to the grassroots.
Under the Referral Bonus Scheme, both the existing user who refers BHIM and the new user who adopts it would get a cash bonus of Rs 10 credited directly to their accounts.
Similarly, under the Cashback scheme, the merchants will get cash back of Rs 25 on every transaction using BHIM.
"I appeal to my young friends… I want the support of India's youth in the movement towards increased digital transactions," Modi said.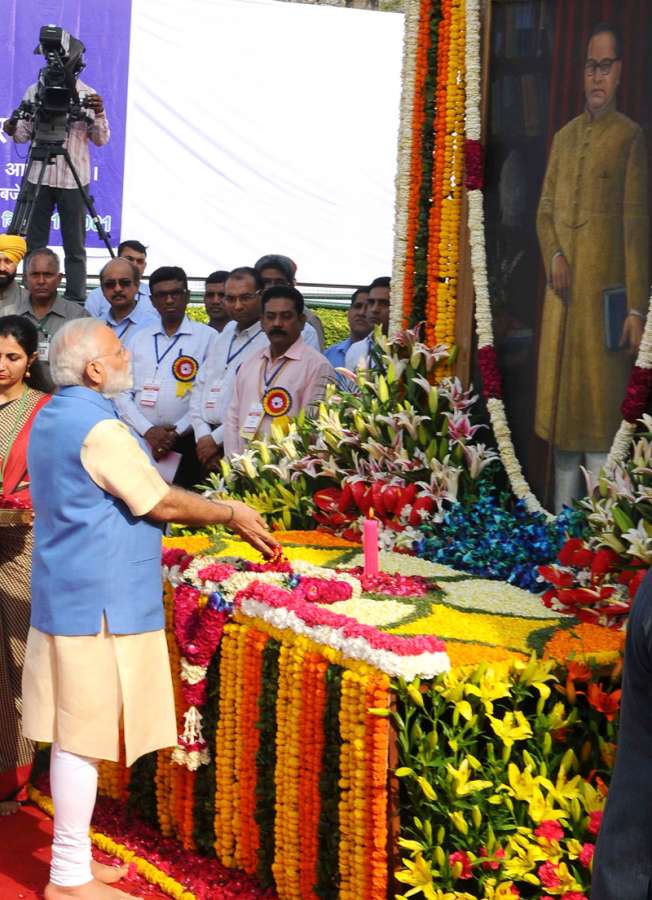 Both schemes will be administered by the Ministry of Electronics and Information Technology (Meity) and implemented by the National Payments Corporation of India (NPCI). Besides, 32 banks, including public and private sector and regional rural entities are now on board with three lakh merchants so that they can start accepting payments using BHIM-Aadhaar.
Shortly after the Prime Minister's announcement, NPCI CEO and Managing Director A.P. Hota announced in Mumbai the launch of the BHIM-Aadhaar app which can be downloaded from Google Playstore and iOS as an updated version 1.3, in 12 Indian languages.
It will cater to around 40 crore account holders whose Aadhaar card details are linked with their bank accounts and would require only the customer's finger-print for authentication, he said.
The BHIM App, launched in December 2016, has created a new world record with 1.90 crore downloads in just four months enabling an unprecedented increase in number of transactions made using several user-friendly digital payments methods.
Till November 2016, the volume of all digital transactions was 280,000, worth Rs 101 crore, which zoomed 23 times to 6,380,000 digital transactions valued at Rs 2,425 crore.
At the same time, the Aadhaar Enabled Payments have doubled from 2.5 crore in November 2016 to over five crore in March 2017, and Immediate Payment Service transactions jumped from 3.6 crore to 6.7 crore during the same period.
Modi also felicitated winners of a mega-draw of two national incentive schemes for digital transactions.
A 20-year-old electrical engineering student from Maharashtra's Latur town, Shradha Mengshete bagged the Rs 1 crore Mega Draw for Lucky Grahak Yojana. She had made a transaction of Rs 1,590 through her RuPay card to pay an EMI for her new mobile phone.
Under the Digi-Dhan Vyapar Yojana for merchants, Anand Ananthapadmanabhan of GRT Jewellers in Tambaran, Chennai, won the Rs 50 lakh top prize for accepting a Rs 300 digital payment. He immediately announced it as a donation to the Clean Ganga Campaign.
Earlier in the day, Modi paid homage to the Indian Constitution's architect, Bhimrao Ramji Ambedkar, revered as Babasaheb Ambedkar, on his 126th birth anniversary.
He also inaugurated the 6660×3 MW Koradi Thermal Power Project, and laid the foundation stones for the Indian Institute of Technology, Indian Institute of Management and All India Institute of Medical Sciences to come here.