Advertisement

Prime Minister Narendra Modi will hold bilateral talks on May 1 with Turkish President Recep Tayyip Erdogan, who will arrive on April 30 on a two-day state visit to India….reports Asian Lite News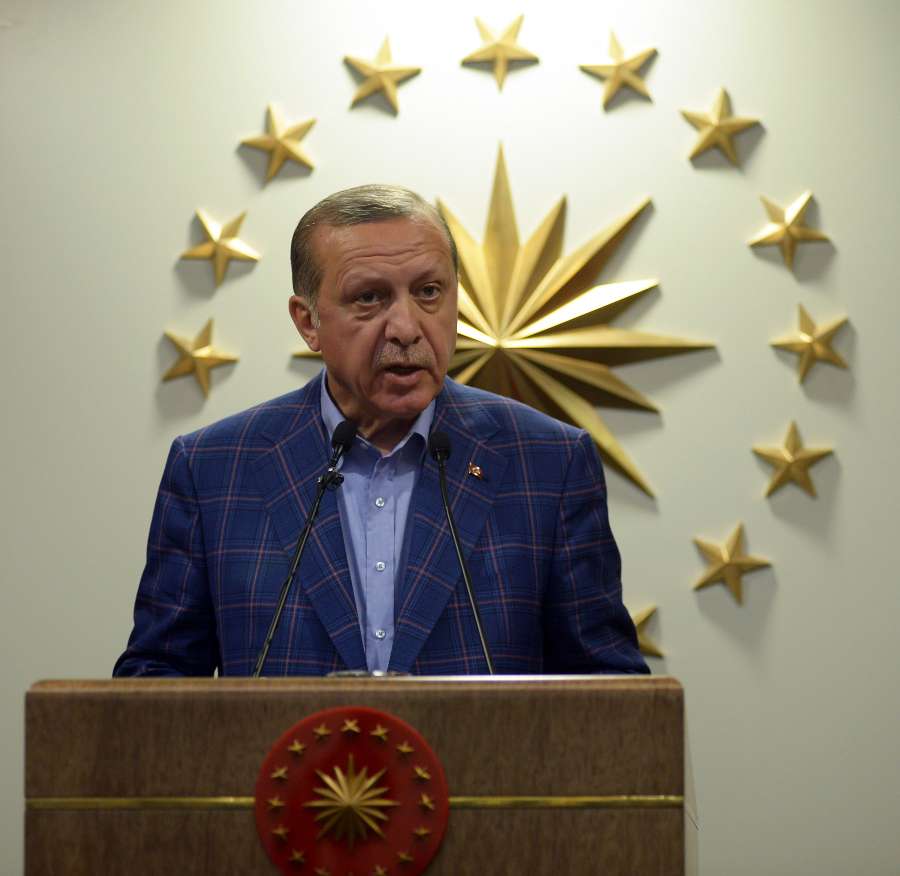 At a media briefing here, Ruchi Ghanashyam, Secretary (West) in the Ministry of External Affairs, said that Modi will hold delegation-level talks with Erdogan after the visiting dignitary is given a ceremonial welcome at the Rashtrapati Bhavan on the morning of May 1.
President Pranab Mukherjee will also host a dinner banquet in honour of the Turkish President.
Erdogan is visiting India after he won a referendum in his country earlier this month which gave him more executive powers as President.
Ghanashyam said that, during the visit, Erdogan will be accompanied by some cabinet ministers, senior officials and a 150-member business delegation that will take part in a a meeting of the India-Turkey Business Forum.
Stating that bilateral trade between India and Turkey stood at $6.4 billion, she said: "India's main export products to Turkey are textiles and fabrics, chemicals, pharmaceuticals, plastic products, machinery and automotives."
She said that there was scope for cooperation in other areas such as construction, infrastructure development, renewable energy, tourism and film shooting.
A number of Indian companies have established their presence in Turkey through production facilities or project participation.
"Both India and Turkey have been battling terrorism for long and understand the need for acting against this global menace," Ghanashyam stated.
She said that following the talks between Modi and Erdogan on May 1, some agreements that are currently being finalised, are expected to be signed.
Erdogan last visited India in 2008 when he was the Prime Minister of his country.
President Mukherjee visited Turkey in 2013. Modi also met Erdogan on the sidelines of the G20 Summit in Antalya, Turkey, in 2015.