Advertisement

Urged Muslims to not take the issue of triple talaq "into the realm of politics", Prime Minister Narendra Modi said that given India's "great tradition", he is sure that solution to issues like it will come from within the Muslim community only….reports Asian Lite News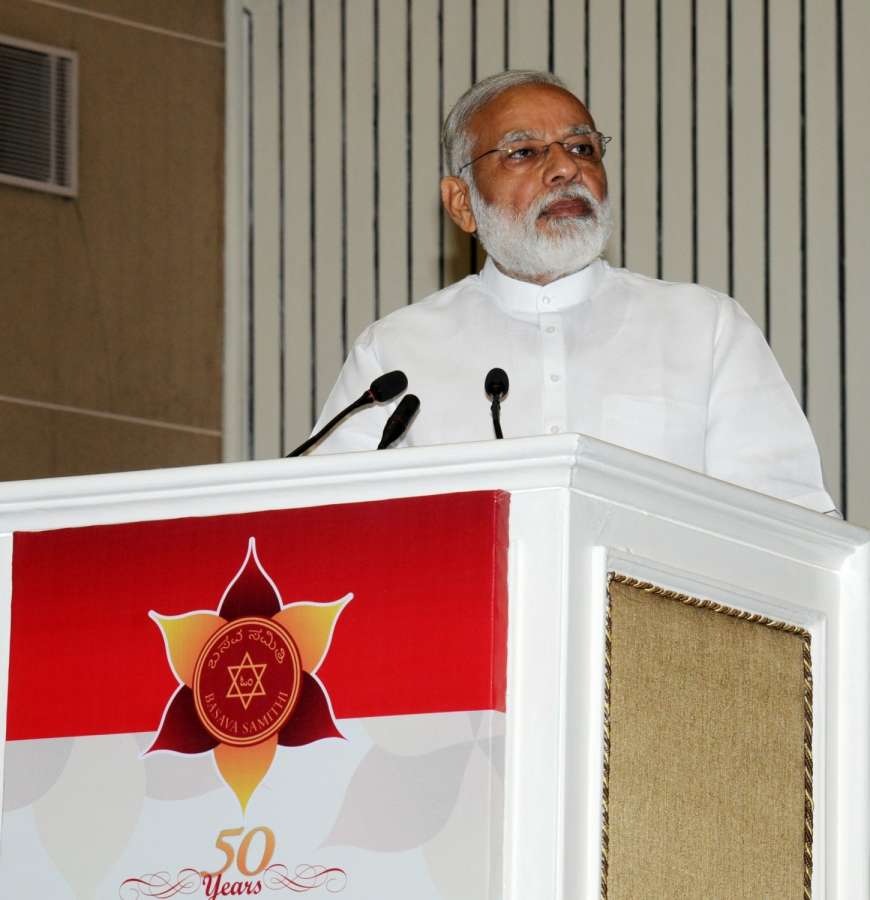 "Looking at the great tradition of Indian culture, I feel optimistic, and a hope runs within me, that powerful persons come from within this society itself who challenge and destroy the archaic laws and develop modern institutions," Modi said here while speaking on the occasion of Basava Jayanti.
"I am sure from the Muslim community too, such reformers will come forward and would fight against the injustices being faced by Muslim daughters and would find a way out," he added.
Modi observed that over the centuries several evils crept into the Indian society, but interestingly the resolution to fight against those evils also came from within the society itself.
He cited the examples of Lord Basaveshwara, who had envisioned a democratic arrangement several centuries ago, and that of 19th century social reformer Raja Ram Mohan Roy who fought for the rights of widows.
He said our land has been blessed with great individuals who have transformed society. "There would be Muslims from India who would have the capacity to guide Muslims across the world. Such is the beauty of this soil.
"And there will be people in the Muslim society who would come forward to save our mothers and sisters from triple talaq," he added.
The Prime Minister appealed to the Mulsim community to not let the matter of triple talaq go into "realm of politics".
"You (Muslims) come forward, find a solution. That solution would be lasting, and would empower the generations to come," he said.
Modi said that his motto is "Sabka sath, sabka vikas" whioch entails that there should not be any discrimination of any sorts. "By taking everybody along, and with the help of all, it is possible to achieve the goal of 'development for all'," he said.