Advertisement

Placing a yogi as Chief Minister of India's biggest state: Error or clever move….explores Bikram Vohra for Asian Lite News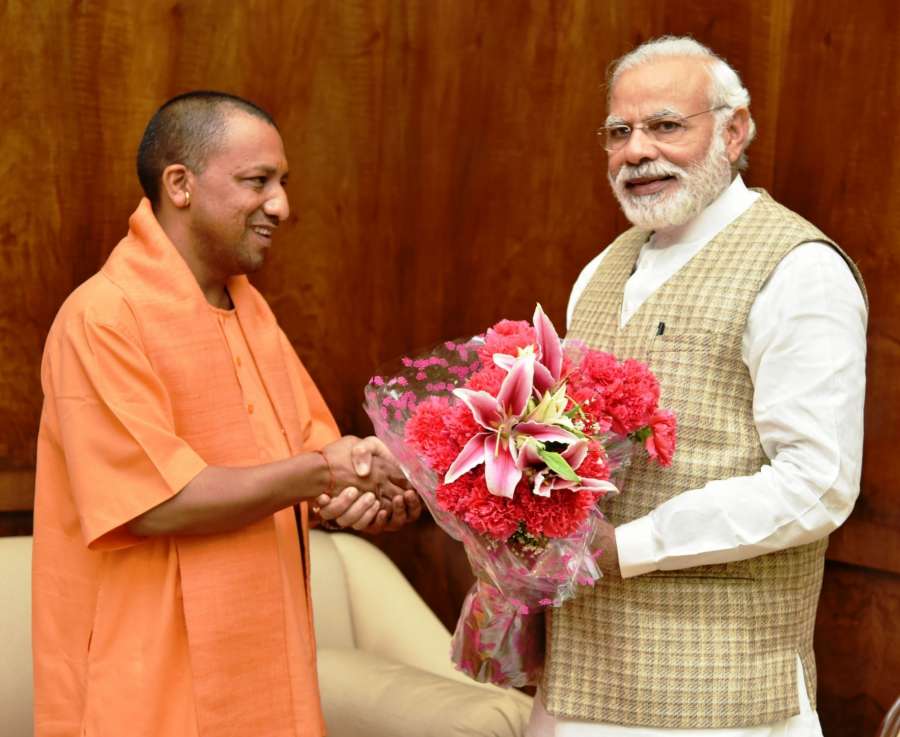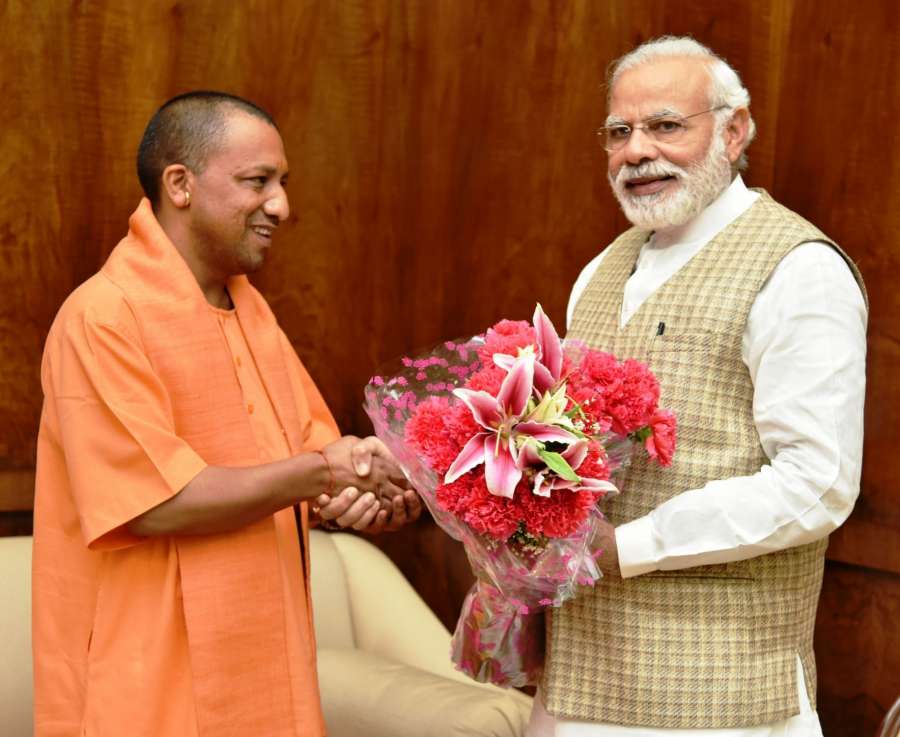 Whom the gods wish to destroy, they first make mad with power. Before we believe that heady wine has risen into Prime Minister Narendra Modi's head, we need to dissect for just a brief sliver of a moment if why he is putting his credibility on the line. Good soldiers they say stand in front of the charge. Is Modi doing that and taking the bullet by placing Yogi Adityanath at the helm of affairs and sending out a message that the worst of us will now be the best of us, that is my promise.
As Chief Minister of UP if this little yogi has a change of heart and plays fair, Modi has the evidence to show that the party is honest about its promise of equality and secular transparency. By positioning the chap in the catbird seat he has actually cut his wings and stopped him from being rabid. Like you might defang a serpent and let it turn into a tame specimen.
So Modi thinks but there is guarantee the serpent will stay still long enough.
Too clever. Possible. Unworkable. Even more possible. But Modi does draw out of the lines and he might have thought, okay, this guy is going to be a pest if he isn't in the tent so let's just get him where we can keep a watch on him.
Of course if the hate filled history of the Yogi triumphs over the 'experiment' in a state known for its sensitivity in the Hindu-Muslim-Christian ties then this could be the beginning of the dissolution of the 'Modi can do no wrong' magic. He is the man who converted 1800 Christians to Hinduism in Etah town.
Let's not go into the ugliness that precedes Adityanath or the saffron robes he dons or the things he has said and done which would make us cringe with shame.
Fact is in a democracy criminals, crooks, charlatans, cultists and the religiously intolerant are all permitted to stand for elections despite the stains on their record
When rumours began to filter a couple of days ago that Adityanath was a probable most people thought it was an anti-Modi ploy designed to express jealousy and rage.
But now you have to be concerned because if we continue with fauna analogies leopards do not change their spots and this appointment is open to interpretation by casteist hindus as an invitation to go for it where other religions or sects are concerned.
Why take this chance?
After a fashion it is pretty much proof of the axiom that you get the government you deserve. Time now to see if the saffron colour runs red or stands for peace and tranquility.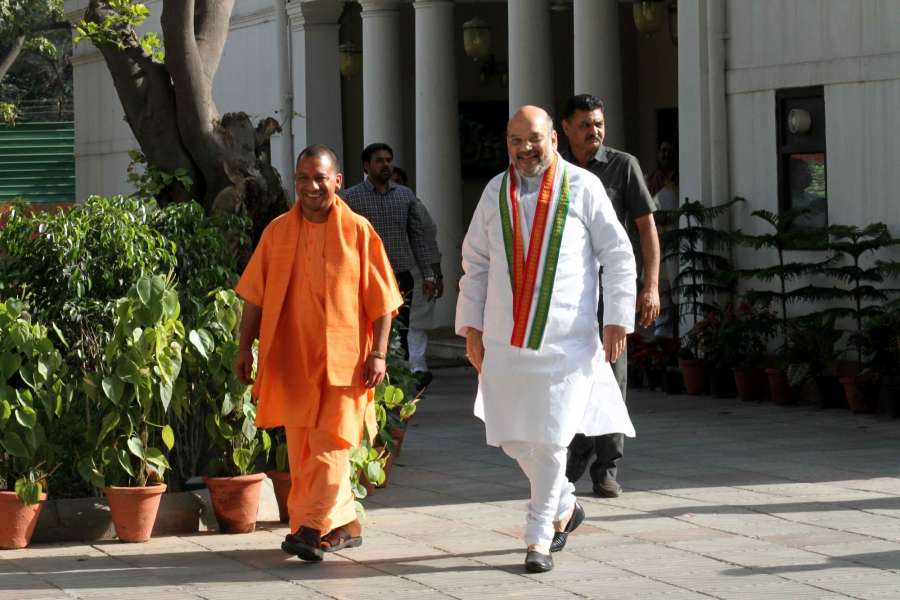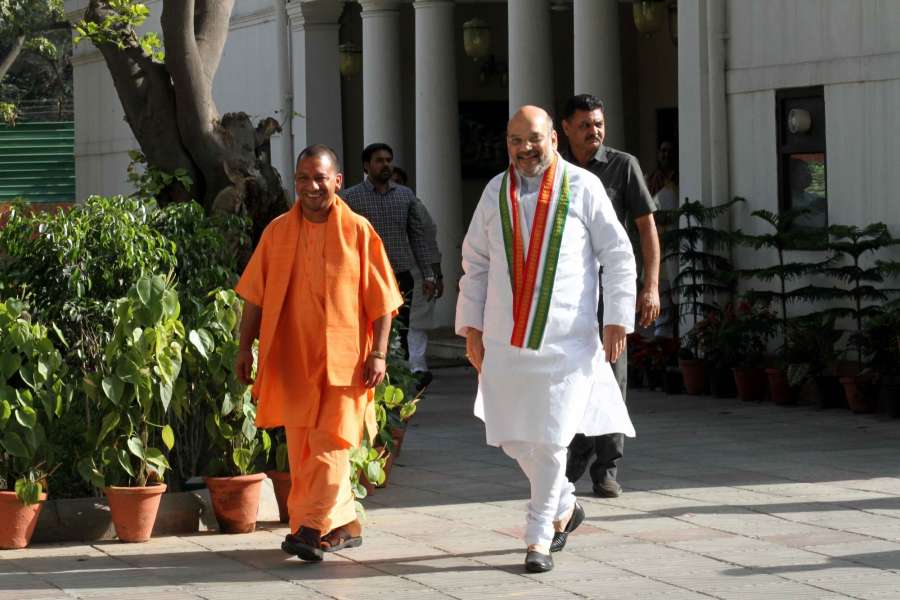 Yogi Adityanath, the fate of the nation is truly in your hands. That said and done, the beginning has been less riotous than one thought. The Amnesty International call on Yogi Adityanath to recant his past is a bit of a muchness and more a flailing by the organisation to get itself some righteous mileage.
It is an unrealistic demand and detracts from the need to ensure that under this person security, safety and religious harmony are maintained in this fractious and massive state. He is not going to come out and wear sackcloth and ashes and say sorry so going that route is simply wasteful and Amnesty would be better advised to be watchful now of excesses by him or in his name by others than begin to root in the past.
Look, his past is bad news for those of us who believe that communal hatred is not an answer to any problem.
Sometimes what happens is that you are stymied in your beliefs because of the weight of office on your shoulders and you have to be more circumspect in your conduct. The world is watching and waiting for a blunder.
This could be the point of salvation.
In texture it is a lot different from being a yogi who spews fire and brimstone and whips up emotions and decries other religions. All that is reported after the event and doesn't stick in the mind…just another kind of fruitcake seeking publicity.
But now, that self-indulgent luxury is no longer there. It is not so much a question of giving the guy a chance it is just that he has no alternative but to mature to the power vested in him. From Modi downwards everyone is going to ride herd on him. Those who buy his philosophy will demand more of the ugly same. Pressure. Those who do not agree with his priorities will tirelessly seek to misinterpret even a sincere change of heart as an act. More pressure.
To a great extent like Gulliver after a fashion, Adityanath has been tied down and given little wriggle room. Added on pressure. He will begin to feel the heat and the sins of the past will roost most comfortably on his desk.
Already, the element of tolerance never shown before has become imminent. His first real test hit him following the murder of BSP leader Mohammed Shami in Allahabad. A perfect Archduke Ferdinand moment to spark riots in the state. But Adityanath acted swiftly and with a certain clarity of thought. He empowered the cops in all 75 districts, put them on an audio-visual grid and let nothing untoward happen.
Perhaps for now, let's just put the man's past on freeze. If he's flying the plane no percentages in rocking the wings.