Advertisement

Moshe Holtzberg, who survived during the 26/11 terror attack in the Chabad House by the Pakistani terrorists but lost his parents will visit India when Israeli Prime Minister Benjamin Netanyahu will make a trip to India….reports Asian Lite News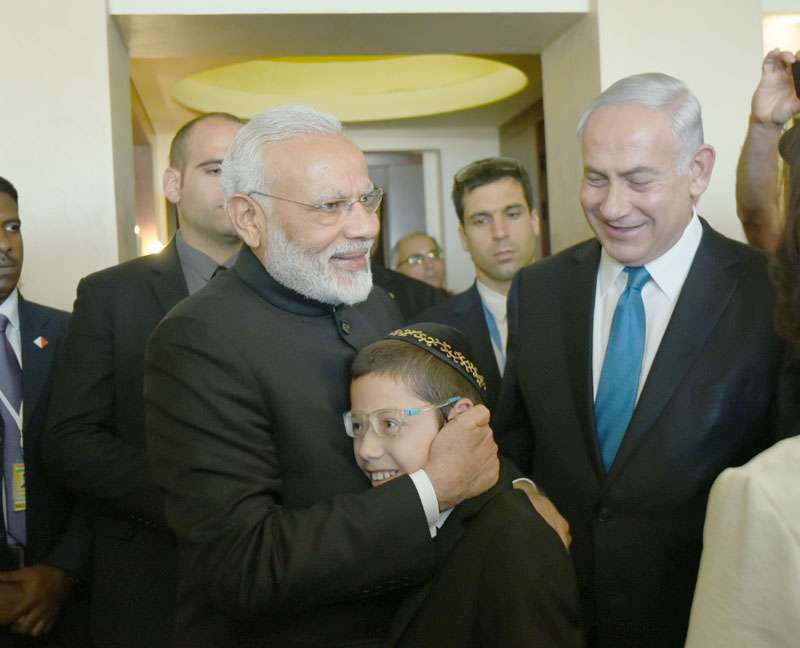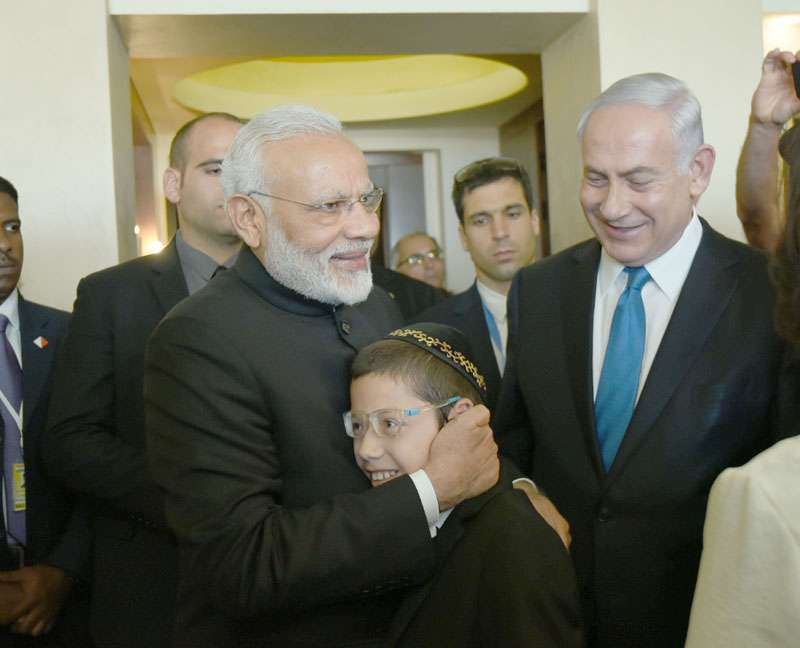 Chabad House terror attack survivor baby Moshe Holtzberg will visit India soon, along with Israeli Prime Minister Benjamin Netanyahu, an official said here on Friday.
The present Mumbai Chabad-Lubavitch House Co-Director and Rabbi Israel Kozlovsky said they look forward to the visit by Moshe and the Israeli Prime Minister.
"We look forward to welcoming Israel's Prime Minister (Benjamin Netanyahu) in his visit to Mumbai with Moshe Holtzberg," Rabbi Kozlovsky said.
"We're glad that Prime Minister Modi met with Moshe and recognized the sacrifice of his parents, an exceptional couple and our personal role-models, to establish Chabad-Lubavitch in Mumbai and their service to the Jewish people," Rabbi Kozlovsky added.
Moshe, the son of Rabbi Gavriel Holtzberg and his wife Rivka – who were gunned down by Pakistani terrorists in Chabad House in the 26/11 terror attack – met Prime Minister Modi during the latter's trip to Israel this week.
Rabbi Kozlovsky added that he and his wife Chaya "are humbled" to be a part of and to continue the work of Rabbi Gavriel and Rivka Holtzberg and "are working diligently on actualizing the dream of a Memorial Museum and help continue their legacy" at the Chabad House in Colaba.
Though Netanhayu's schedules are not yet known, the Israeli Prime Minister had instantly accepted Modi's invitation earlier this week.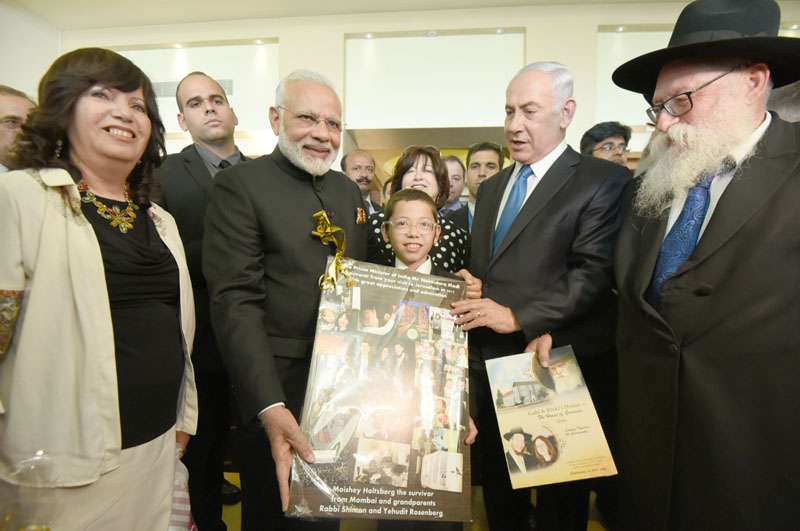 The then two-year old Moshe, now a bubby young 11-year old boy, was saved from the terrorists' bullets by his Indian nanny Sandra Samuels.
Earlier this week, when they met in Jerusalem, a bespectacled and grinning Moshe welcomed Modi in Hindi: "Aapka swagat hai hamare desh mein."
A beaming Modi hugged Moshe and responded warmly: "Come and stay in India and Mumbai. You are most welcome… You and your all family members will get long-term visas. So you can go and come anytime and anywhere."
According to local media reports in Israel, Moshe is keen to serve his community by becoming a Rabbi and after growing up even hopes to come to the Mumbai Chabad House where his parents once served before their tragic end.
"It is our hope that this historical visit and meeting will create awareness of this project, and the Lubavicther Rebbe's vision for a better, more peaceful world," Rabbi Kozlovsky said.