Saturday was not an ordinary day at 30, A.P.J Abdul Kalam Road with Metro commuters exiting from the Lok Kalyan Marg station opposite and other passers-by made well aware by the battery of media persons and posses of armed police outside….reports Vishal Narayan for Asian Lite News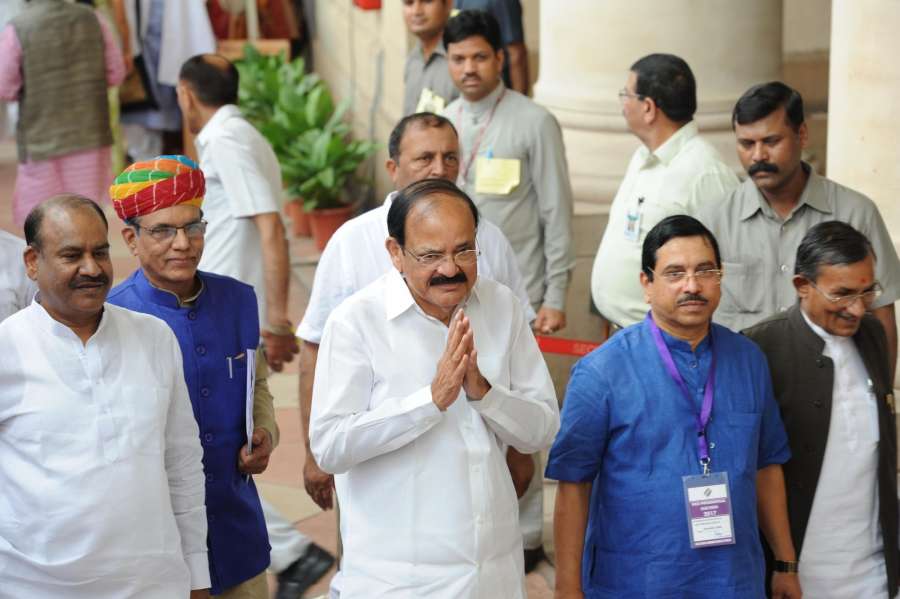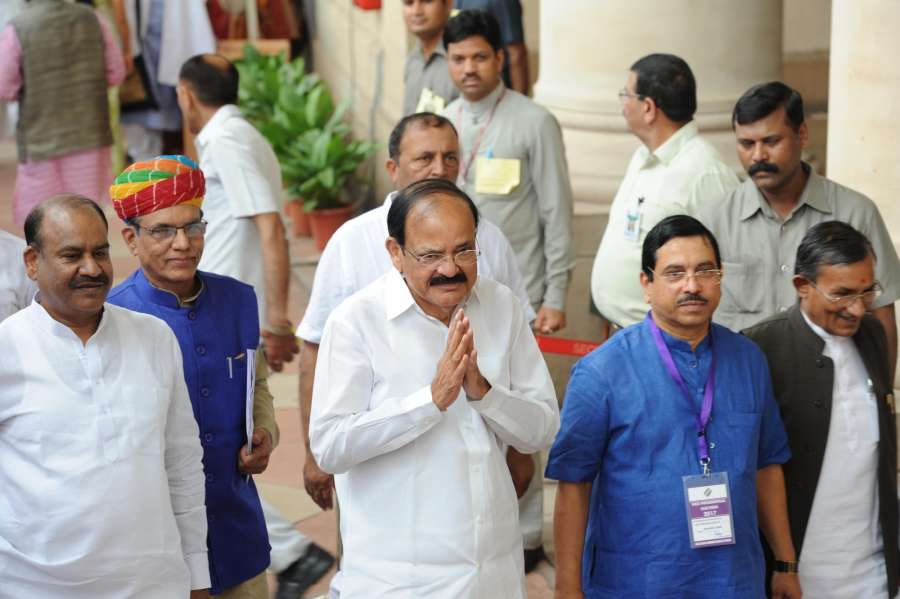 For its resident, M. Venkaiah Naidu became the 15th Vice President of India defeating the Opposition candidate Gopalkrishna Gandhi by a comfortable margin.
The mood inside of Naidu's official residence was upbeat and a white shamiana for the impending celebration had come up hours before the results were announced.
Scores of journalists, harried with the hours of waiting outside the house, were greeted with delicious 'dal' and 'mirch' pakoras with south India style tomato and coconut chutney, supplemented with hot tea, when they were allowed inside, amidst heavy jostling. To top it all, there were specially ordered 'dal laddoos', which made their way all the way from Ananda Bhawan in Chennai.
As at 7, it was officialy announced that Naidu was the new Vice President of the country, well-wishers, including many from the leader's home state Andhra Pradesh, made a bee-line to greet him with bouquet and gifts.
Disorder was seen at the dais, upon which a stumbling crowd of leaders and underlings clambered up, to congratulate Naidu first hand.
Known for his off-the-cuff remarks and ruggedness, Naidu with his usual nonchalance, ordered everyone to get down from the stage to make space only for the MPs.
As Union Minister Piyush Goyal, who was also present at the spot, approached Naidu and asked him to take his mike, but the former Union Minister and Bharatiya Janata Party President said: "Abhi main wahan nahi pahuchha hoon (I am yet to become a Vice President officially)".
Also attended the spot celebrations were wives of Naidu's cook and driver, who were savouring the media frenzy from ringside view.
"Naidu Sir is always very nice to us. He always gives us his blessings. We wil wish him once the hurly-burly is settled," said one of the happy women.