Advertisement

In the UK, sexual offenders have their residences so marked under the violence and sex offender registry (VISOR) and the community is made aware. There is a way to halt the repeat of incidents like Bengaluru molestation. Bring out a national registry, it's time to name and shame culprits…writes Bikram Vohra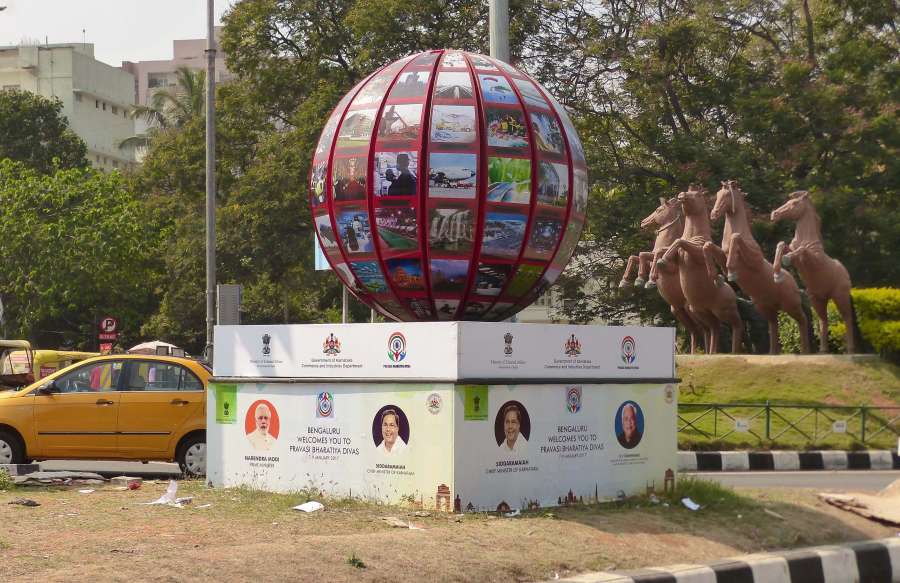 Short of publicly whipping their sorry little backsides, it is perhaps time to take sexual predators as a group and post warnings of their presence. At least as a first step in the fightback — although there will be some of us who have begun to think that a solid bashing on live TV may well be the answer.
But how long are we going to let "suspects" hide their faces behind odd-looking shawls and scarves with 20 cops clutching their arms in a hope of getting on TV and a rope on the side and then vanish into the ether without the victims or the people really knowing if they were punished or let off through influence or simply given a slap on the wrist?
Some events have a milestone texture to them and the video footage from Bengaluru is one such incident that calls for reformation of the laws and the launch of an "enough is enough national movement" about the violence perpetuated upon innocent women.
In the UK, sexual offenders have their residences so marked under the violence and sex offender registry (VISOR) and the community is made aware that even if that person has paid his dues to society by serving a sentence in prison, he is a predator and this is especially mandated in the case of pedophiles. These individuals cannot move residence, change jobs or make trips without first reporting their whereabouts.
In the US, it is even more strict and the post release awareness of their whereabouts goes on indefinitely. President Obama recently approved a law that makes it almost impossible for a sex offender to travel. In Maryland, authorities place a pumpkin outside the homes of such people to serve as a warning that they are bad.
In India, we are nowhere near this sort of public policing nor will the community consider ostracising even those who are a known threat to women and children.
Now, you may say that this fast tracking of justice could lead to railroading innocent men trapped in the net of wily women since some women may take undue advantage of the reworked rules to get even for being scorned.
First off, the law should ensure that the evidence is watertight. Video footage does not lie. Neither does DNA. If evidence is so overwhelming that there is no room for doubt, then that person is an offender and should be visible to his neighbourhood as one. Once the courts have convicted him, there is need for transparency all the way to that point and even after.
This is common sense when it comes to sex crimes but we shy away from really indicting the perpetuators of violence. Look at the soul-destroying video once again. That attack is neither a reaction to a provocation nor is it tomfoolery. It is a frontal assault and the deterrent has to be strong enough if we are going to stem the rot.
The time gap between the deed and the dispensation of justice is so wide that the media itself loses interest and by walking away becomes an accessory to the crime. Everyone, including the culprit, his connections, his lawyers and the system know that it will blow over, some other scandal will kick it off the front page and that will be that. A deal will be made and the guys will go home to prey another day.
But if a repeat offender is named and shamed and a huge fine is levied and every such case is duly publicised, it could have some effect.
Rape, molestation, even eve-teasing — not to mention the unspeakable risk of pedophilia — must all be placed in a special category and the law changed to upgrade the protection of the weak.
Organisations such as Familywatchdog and Kidsafe are dedicated to protecting children and will track for you if any convicted sexual offender who lives in your area. They educate people on how to reduce the risk to young girls and children. The formula is predicated to common sense:
Don't accept a ride from a stranger
Don't go into the home or yard of a stranger.
Tell your parents if a stranger offers you toys, money, gifts or candy
Try to use the buddy system when children play outside, and not be alone with or without adult supervision
Call the police or scream if your parents are not around when a stranger approaches you
The following countries already have laws governing sex offender registration and notification systems at the national and/or provincial level, and are marked by a red tag: Argentina, Australia, Bermuda, Canada, France, Germany, Republic of Ireland, Jamaica, Jersey, Kenya, Maldives, Malta, Pitcairn Islands, South Africa, South Korea, Taiwan, Trinidad & Tobago, United Kingdom, and the United States.
Several other nations are working on similar lines. However, we are not; we are so busy exulting in our ancient civilisation, we cannot see we are destroying the modern one.