Advertisement

Israeli Premier Benjamin Netanyahu formulated a new theorem of friendship, I square T square,  relating the relations between India and Israel as he welcomed Prime Minister Narendra Modi at Tel Aviv….reports Asian Lite News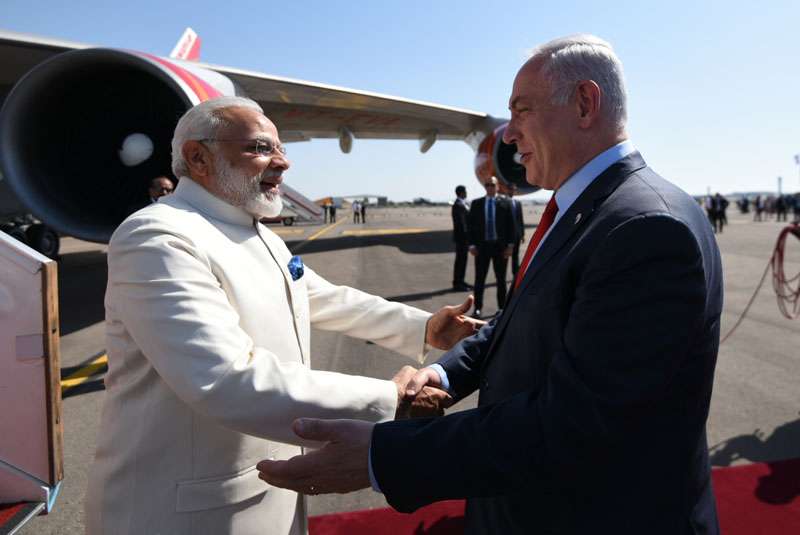 Calling visiting Indian Prime Minister Narendra Modi "a great world leader", Israeli Premier Benjamin Netanyahu said ties between the two countries were perfect to mathematical precision and described the friendship formula as the square of I and of T if multiplied equalled "Israel, India Ties for Tomorrow".
Netanyahu said the partnership between the two countries extended to water, security, energy and many, many other fields.
"I think the formula for success is simple, it is I square T square, it equals Israel, India's Ties for Tomorrow. I am confident… this is the degree of mathematics I remember from my student days," he said.
The Israeli Prime Minister said he was "for many reasons" confident of success of the partnership between India and Israel and drew a parallel between Hindi and Hebrew — "the two most common languages overheard" in Silicon Valley in California.
"Occasionally, one hears some native English too," he said.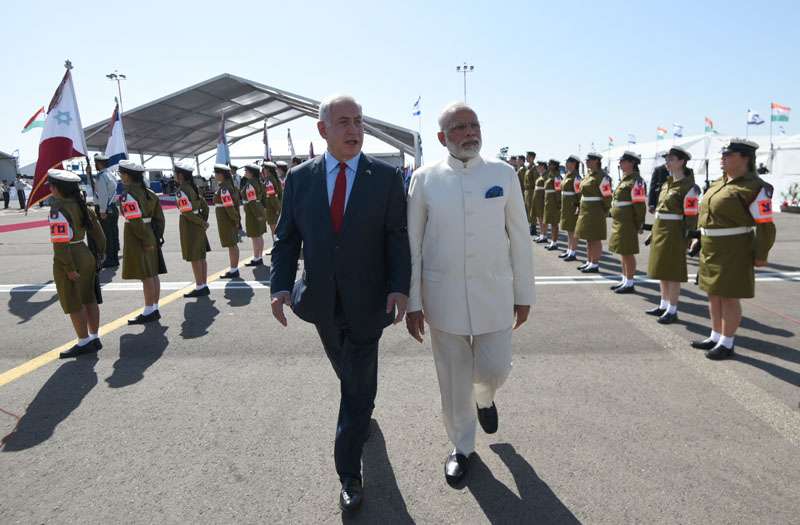 Netanyahu said he also believed in Indians and Israelis shared a "great sympathy" and "natural camaraderie".
"The Jews of India and 100,000 Israelis of Indian descent are the human bridge between our two nations. Third, I am confident of our success because of our people. Prime Minister Modi you are a great leader of India and a great world leader. You visit to Israel is a testimony to that."
He remembered his first meeting with Modi at the United Nations three years ago and recalled how the two had agreed to "break down the remaining walls between India and Israel" and "shook each other's hand and forge a historic partnership".
"We met again in Paris and since then we have spoken many times on the phone. But I remember my friend what you said in that first meeting. You said when it comes to India-Israel relations, the sky is the limit. But actually my friend the sky isn't the limit because today even our space programmes are working towards reaching even greater heights."