Advertisement

Finance Minister D.Jayakumar that in a late night meeting on Monday, senior Tamil Nadu ministers discussed the issue of having talks with rival faction led by former Chief Minister O.Pannneerselvam….reports Asian Lite News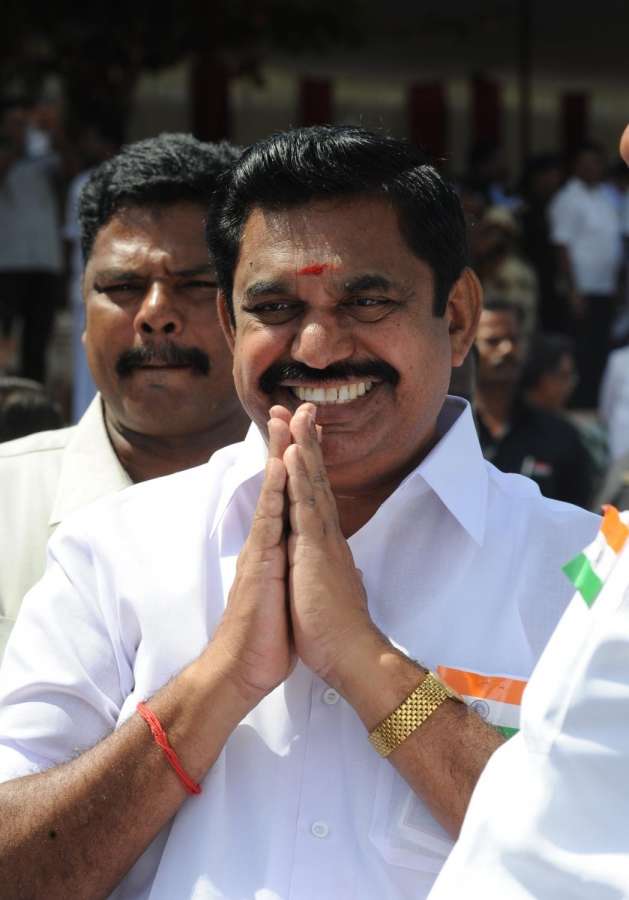 Speculations about a patch-up between the two warring AIADMK factions touched a new high on Monday with Chief Minister K.Palaniswami calling all lawmakers supporting him here on Tuesday.
"The Chief Minister has called all legislators supporting him here on Tuesday in connection with warship INS Chennai function. There will also be a meeting of the legislators," an AIADMK lawmaker told IANS.
The AIADMK has been divided into two camps soon after its leader and Tamil Nadu Chief Minister J. Jayalalithaa's death in December 2016.
Her closest aide, V.K. Sasikala, was named the new party chief but was jailed within weeks after the Supreme Court found her guilty of corruption.
Before going to jail, Sasikala had appointed her nephew T.T.V.Dinakaran as the party's Deputy General Secretary.
The other faction is led by O. Panneerselvam, who was also close to Jayalalithaa and used to stand in for her as Chief Minister. The two factions have been fighting over ownership of the AIADMK.
The battle reached the Election Commission that gave the two factions new symbols and ordered a freeze over "two leaves" on March 23.
The Delhi Police on Monday registered an FIR against Dinakaran and his aide Sukesh Chandrasekar for allegedly attempting to bribe Election Commission officials for a favourable order in the election symbol compliant.
Meanwhile Panneerselvam on Monday welcomed the idea of merger of the two factions.
Panneerselvam said talks will be held if somebody comes with the plan to merge the two factions, adding that their revolt is only against Sasikala and family.
Welcoming Panneerselvam's remarks, Lok Sabha Deputy Speaker M.Thambidurai told reporters that there may be disputes in a democracy and everyone should stand united to fulfil the dreams of Jayalalithaa.
Thambidurai met Chief Minister K.Palaniswami on Monday which added fuel to the merger speculation.
Members of the Panneerselvam camp told IANS that talks are on between the leaders of both the camps towards unification.