Advertisement

The AIADMK camp led by acting Chief Minister O. Panneerselvam is hoping to receive a sizeable number of legislators on Thursday….reports Asian Lite News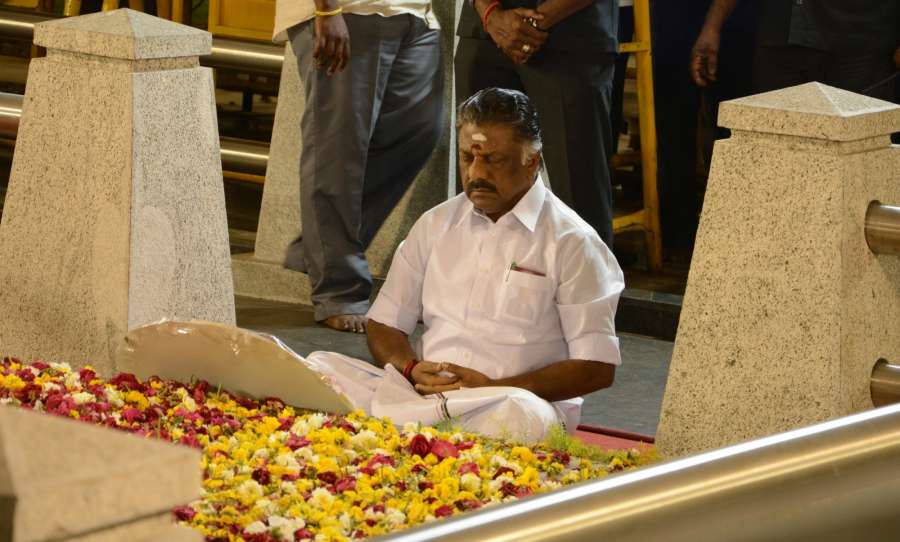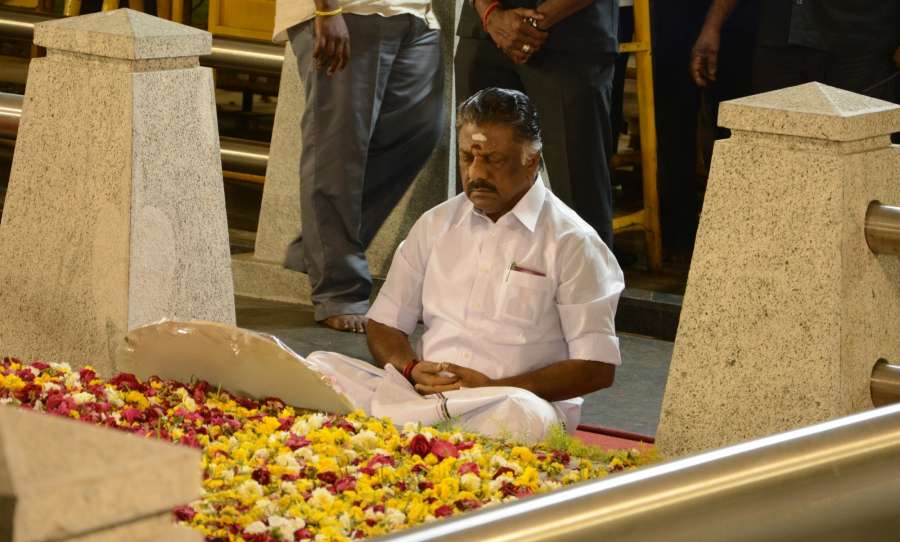 He also said Governor C. Vidyasagar Rao may not invite Public Works Minister Edapadi K. Palanisamy to form the government in the state till everything seems to be clear.
"There is no patch up moves between the two groups — one led by Panneerselvam and the other led by AIADMK General Secretary V.K. Sasikala, who is now in a Bengaluru jail.
"We expect around 30 legislators to our sides from the rival camp," a senior AIADMK leader said preferring anonymity.
"With Deepa Jayakumar joining hands with Panneerselvam, the strength of our camp has increased manifold and there is no patch up moves," he added.
Deepa Jayakumar, the niece of former Chief Minister late J. Jayalalithaa was opposed to Sasikala.
Soon after the death of Jayalalithaa, thousands of AIADMK cadres rallied behind Jayakumar and wanted her to enter politics.
According to the AIADMK leader, the political impasse in the state may end in a couple of day's time.
"Yesterday (Wednesday) when we met the Governor, we reiterated the point that majority of AIADMK legislators are held in captivity at the beach resort and if they are freed then support for our leader would swell," he said.
"At the Governor's meeting there was no indication that he would soon invite Palanisamy to form the government," he added.
On Wednesday evening, AIADMK's leader of the legislature party Palanisamy and Panneerselvam met Rao separately.
After the meeting AIADMK Presidium Chairman K.A. Sengottaiyan expressed confidence that the Governor would soon invite Palanisamy to form the government.
Fisheries Minister D. Jayakumar too echoed similar views post Rao's meeting.
According to AIAMDK leader in the Panneerselvam camp, the appointment of T.T.V. Dinakaran as the party's Deputy General Secretary by Sasikala is void.
"As per party byelaw only a person who is a party member for five continuous years can hold any party post. Dinakaran was not a member of the party for the past several years. He was dismissed from the party by Jayalalithaa," he added.
Even the election of Sasikala as the General Secretary in 2016, was being questioned on this ground and a complaint has been filed with the Election Commission.
"I do not know where the party is going. The General Secretary is in jail for corruption and the Deputy General Secretary faces case under the Foreign Exchange Regulation Act," K.C. Palaniswamy, former AIADMK MP said.
He said Dinakaran's appointment as Deputy General Secretary goes against the party laws.
"The Election Commission is expected to decide on my petition challenging the election of Sasikala as General Secretary by the general council. A General Secretary can be elected only by party members in an election," Palaniswamy said.
"I expect status quo would continue in the state till the Election Commission decides on my complaint so that there will be stability in the ruling party," Palaniswamy added.