Advertisement

The faction led by O. Panneerselvam said merger talks will be held only when Tamil Nadu's ruling AIADMK sacks its top leaders V.K. Sasikala and T.T.V. Dinakaran….reports Asian Lite News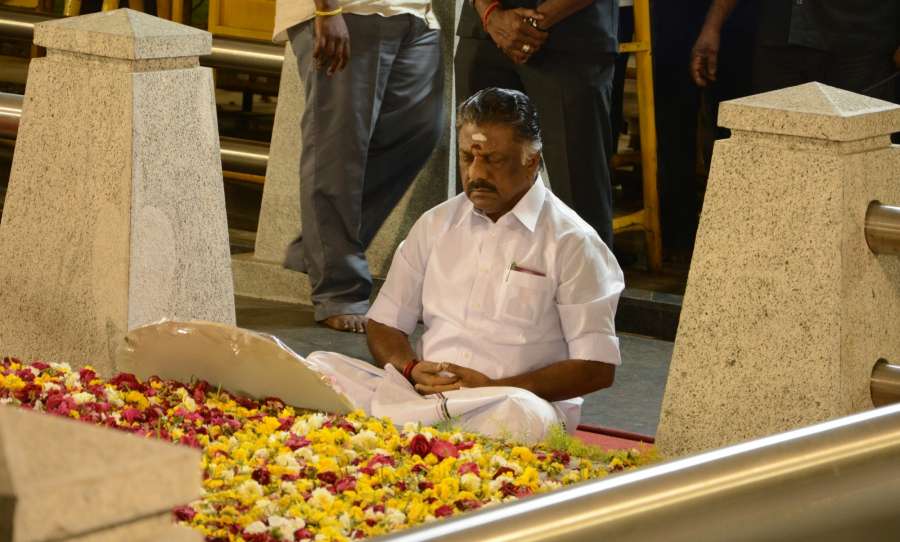 A senior leader in Panneerselvam's camp, K.P. Munusamy, said the rival camp now led by Chief Minister K. Palaniswami must secure the resignation of the jailed Sasikala and her nephew Dinakaran from their party posts.
Both of them should also be dismissed from the AIADMK, he told the media.
The Panneerselvam camp on Thursday discussed the developments in the ruling AIADMK, which has decided to sideline Sasikala and Dinakaran and let a panel of leaders run the party.
Munusamy also asked the ruling AIADMK faction to withdraw the affidavit filed with the Election Commission naming Sasikala as General Secretary and Dinakaran as Deputy General Secretary.
The Panneerselvam faction also urged the state government to send a formal request for a probe by the Central Bureau of Investigation (CBI) in the death of then Chief Minister J. Jayalalithaa.
Jayalalithaa died on December 5 after a prolonged illness, leading to developments that broke up the AIADMK into two factions.
After Sasikala took charge of the AIADMK, she forced the exit of Chief Minister Panneerselvam, who finally revolted against her.
Although the ruling AIADMK faction has more supporters in the Tamil Nadu assembly, it is in deep trouble after Delhi Police filed a case against Dinakaran on charges of trying to bribe voters in Chennai.
Munusamy ruled out any patch-up talks if the above demands were not met by the rival faction.
He also said that post merger of the two factions, many MLAs would want Panneerselvam to be the Chief Minister while the party cadres would demand that he also be the AIADMK General Secretary.