Advertisement

Each of the three major derailments over the last four months — resulting 190 deaths and 307 injuries — occurred on over-utilised sections of the Indian Railways. These stretches were used to run trains beyond their line capacity….reports Asian Lite News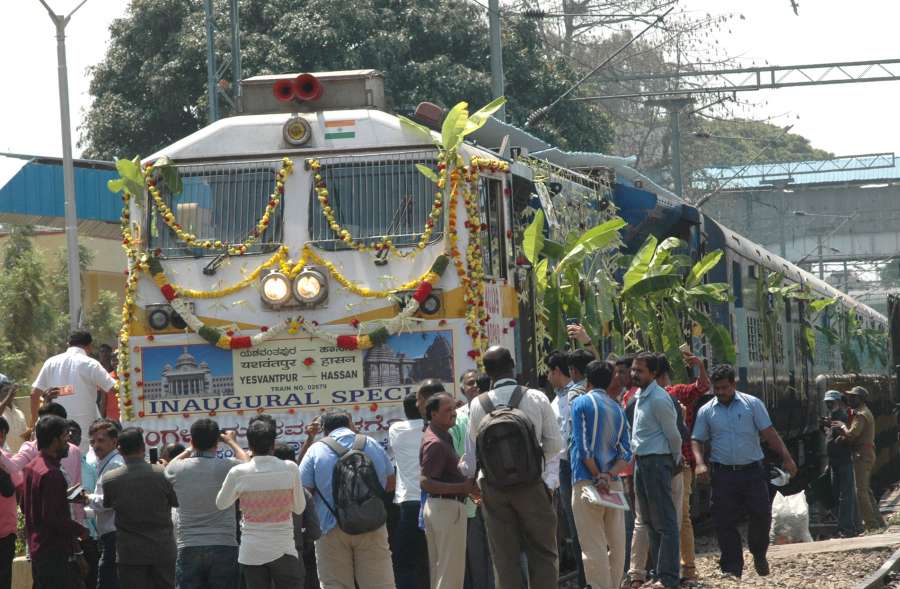 As much as 40 per cent of Railways' 1,219 line sections are utilised beyond 100 per cent, according to a February 2015 white paper. Technically, a section using more than 90 per cent of its capacity is considered saturated.
The congestion rate is even higher: It is 65 per cent on 247 high-density line sections of the rail network. "The optimal utilisation should be about 80 per cent," said Mukut Mithi, member, Standing Committee on Railways, and a Rajya Sabha member.
Track failures and subsequent derailments are caused by twin factors — excessive traffic and under-investment in rail infrastructure — an IndiaSpend analysis of available data shows.
Consider this: There has been a 56 per cent increase in the daily tally of passenger trains over 15 years — from 8,520 in 2000-01 to 13,313 in 2015-16. The number of freight trains increased by 59 per cent in the same period. But the running track length for all these trains increased by only 12 per cent in 15 years — from 81,865 km to 92,081 km.
"Fatigue of railway tracks", not explosives, is also the reason given by Gopal Gupta, Director General, Railways, Uttar Pradesh Police, to explain the derailment of 14 coaches of the Indore-Patna Express near Kanpur.
Most of India's high-traffic rail routes lie in the Gangetic plains, according to "Some insights on the recent spate of accidents in Indian Railways", a 2012 paper on traffic flow along express train routes in the journal 'Physica A'. Of the 11 major accidents due to derailment or collision in 2010, eight occurred in this region, the paper said.
The Delhi-Tundla-Kanpur segment has been identified as the most risk-prone express train trunk route. Of the three recent mishaps cited above, one occurred on this segment.
Rail traffic, especially in the Gangetic plains, is so excessive that "if all trains were to travel in accordance with their schedule, then the present infrastructure would not be able to handle the resultant traffic-flow", the paper added.
Indian Railways authorities manage this situation "by making trains wait at signals", explained the paper. This practice results in "frequent delays" and also "increases the possibility of collisions in the event of human errors such as failure of the driver to react to signals".
The congestion on tracks grows every year with the announcement of new trains and no parallel promise of track expansion. Every new train — "typically announced during the rail budget in response to demands of the people", said Mithi — accentuates congestion on the network.
Finance minister Arun Jaitley this year, for instance, announced new dedicated trains to pilgrimage and tourist centres.
The result is that over the last 15 years, passenger kilometres, a representation of both the number of passengers and the distance they travelled, increased by 150 per cent. And net tonne kilometres, a measure of freight hauled and the distance it has been transported, doubled.
Congestion reduces headway, or the interval between two consecutive trains running on the same route, thus increasing the chances of collisions on very busy stretches. This also eats into the time available for maintenance.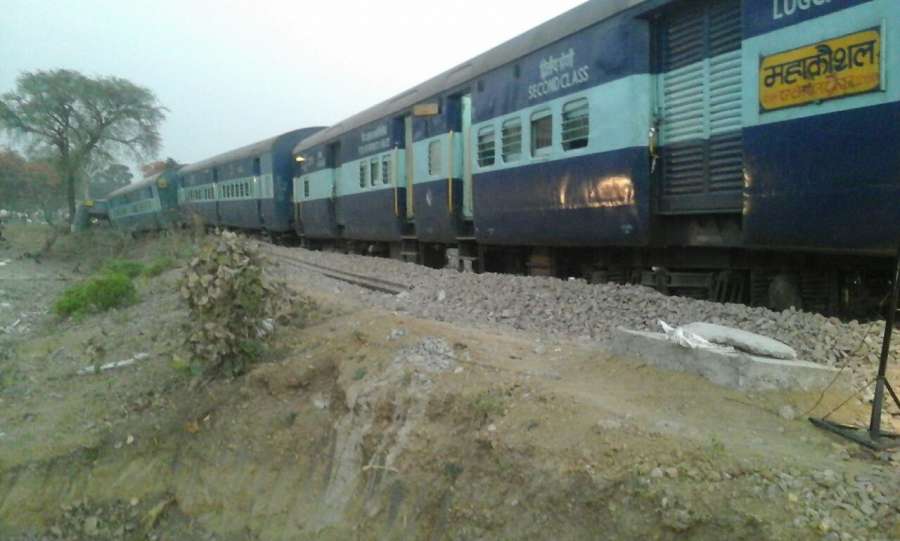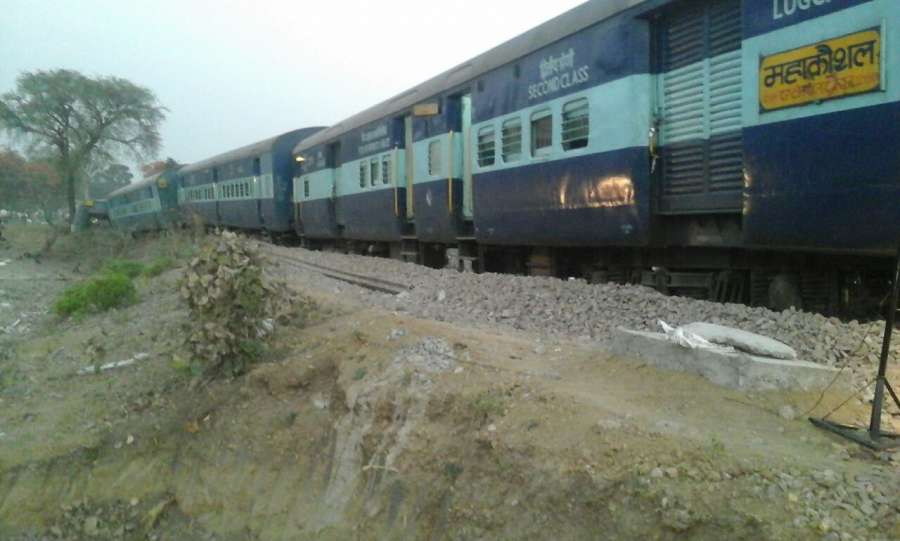 "We found a correlation between the low headway during the busiest time of the day and collision accidents," said Niloy Ganguly, co-author of the 'Physica A' paper and professor, Department of Computer Science & Engineering, Indian Institute of Technology, Kharagpur.
Take the example of the overbusy Delhi-Kanpur segment. Between midnight and 7 am, the busiest rail traffic hours, railway staff got just 13 minutes to check the tracks, according to the paper. The rest of the day, the headway would increase to an average of 19 minutes.
It is not as though there has been no technology upgrade in the field of maintenance. Indian Railways plies track-recording cars and uses portable oscillation monitoring systems to detect defects in track geometry, which includes parameters such as track gauge, alignment, elevation, curvature and surface, said Anil Kumar Saxena, Additional Director General, Railway Board.
To test rails and welds, the ultrasonic flaw detection testing method is used. Since 2016, it has been testing the ultrasonic broken rail detection system used by the South African Railway on tracks maintained by Northern Railway and North Central Railway.
"Indian Railways has introduced better technology of late, which speeds up work," agreed Kulmeet Singh Chhabra, Director, Projects, ISC Projects, a railways construction and maintenance company with more than 40 years of experience. "But what use is even good technology when there is insufficient time to apply it?"
Maintenance typically happens by re-jigging schedules. "To work around time shortages, we would close lines to traffic when goods trains were scheduled to pass," recalled Sainath Naidu, former commissioner of railway safety, Bengaluru, and former chief engineer (co-ordination), South Western Railway, Indian Railways.
New tracks are vital for reducing traffic bottlenecks. Two key projects launched in 2005 are the 1,504 km-long western dedicated freight corridor (DFC) and the 1,318 km-long eastern DFC, roughly corresponding to the overworked Mumbai-Delhi and Howrah-Delhi lines where the utilisation varies between 115 per cent and 150 per cent.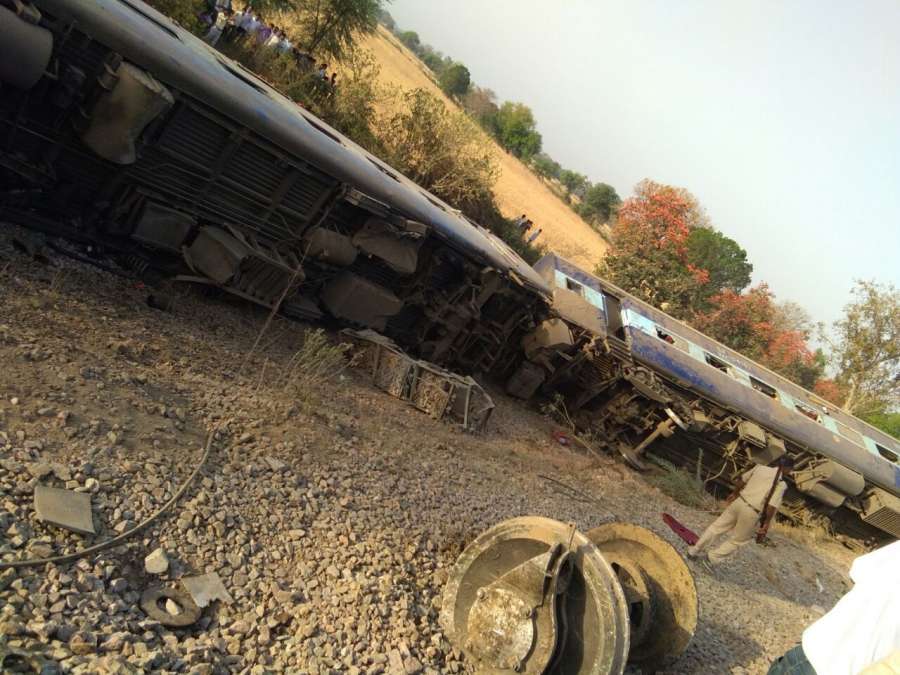 When commissioned, the new freight corridors will absorb 70 per cent of the existing freight traffic on those routes, significantly freeing up line capacity. They will also boost the speed of freight trains from 25 kmph — where it has stood over the last three decades — to 70 kmph.
But it is unlikely that the corridors will be finished by 2019 as targeted, and here is why: The Dedicated Freight Corridor Corporation of India, the special-purpose body created to implement the projects, is expecting to fully award the civil and system contracts for the Eastern DFC only by June this year and all but one stretch awarded by the former United Progressive Alliance government are less than 50 per cent complete.
There is also a lag in addressing "defects in the track or rolling stock", a cause of derailment, according to the Standing Committee's December 2016 report.
Old coaches made by the Integral Coach Factory, the country's oldest coach-maker, also impose speed restrictions — a top speed of roughly 100 kmph. Coaches from Alstom-Linke Hofmann Busch (LHB) of Germany, on the other hand, are designed for speeds upwards of 130 kmph with anti-climbing features to curtail fatalities in the eventuality of an accident.
So far, LHB coaches have been inducted only in premier services such as the Rajdhani, Shatabdi and Duronto. A policy decision to use only LHB coaches from 2018-19 will ensure other trains get them too. But the full replacement of the entire existing fleet will take longer, possibly up to 2040.
In this year's budget, following three disastrous rail accidents, safety attracted a hefty allocation. It went towards the creation of a Rashtriya Rail Sanraksha Kosh (national rail safety fund) with a five-year corpus of Rs 100,000 crore.
The government has conceded that investments in safety have been insufficient, but it has also claimed that India's accidents per million train kilometres, a safety index, compares favourably with Europe's. In India, this index has more or less declined over the last decade, reducing from 0.23 in 2006-07 to 0.10 in 2015-16. This figure is lower than that of France or Germany (both 0.17).
However, this does not mean that Indian Railways is as safe as European railway networks because their trains run at speeds upwards of 250 km per hour, said experts.