Advertisement

Release of funds for disaster relief for drought and cyclone, setting up of the Cauvery Management Board (CMB), stopping Karnataka not to build a dam across the Cauvery were some of the major demands made by Chief Minister K. Palaniswami to Prime Minister Narendra Modi….reports Asian Lite News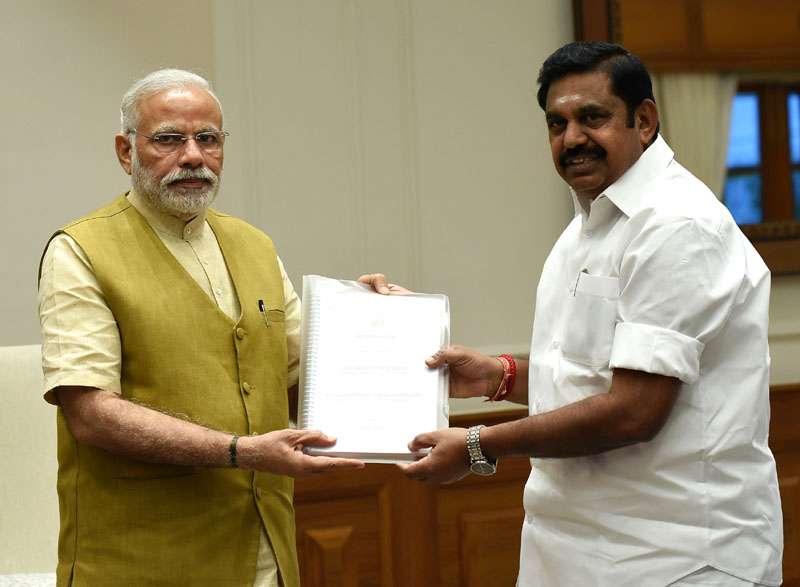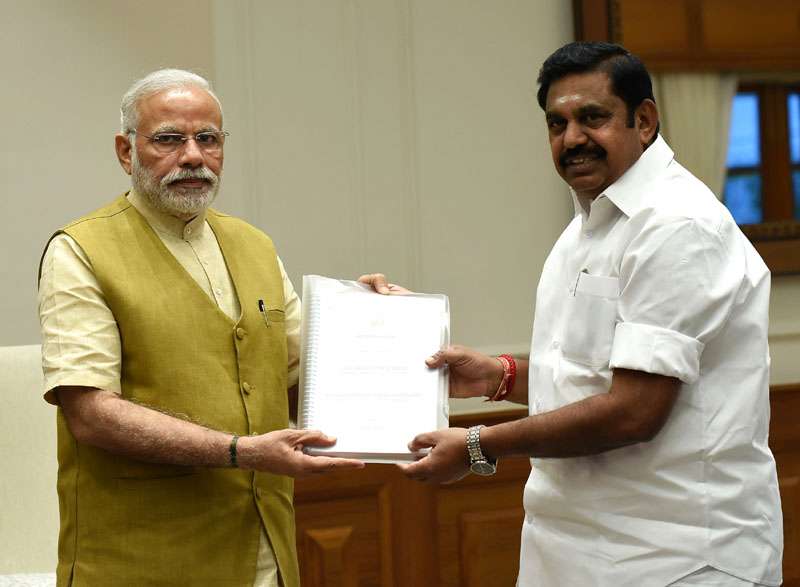 In a meeting in New Delhi, Palaniswami submitted to Modi a memorandum listing out 23 crucial issues for the state for which the Central government's action is urgently needed.
Je also demanded allocation of 2,000 MW power to be generated by the third and fourth atomic power units being set up in Kudankulam in the state.
The Tamil Nadu Chief Minister stressed the necessity of setting up of the CMB to oversee the sharing of Cauvery river water following the final order of the Cauvery Water Disputes Tribunal.
He also urged Modi to release Rs 2,500 crore as an immediate drought relief from the National Disaster Response Fund.
On the issue of National Eligibility cum Entrance Test (NEET) for medical college admissions, Palaniswami sought the approval for Tamil Nadu's bill seeking exemption from the common entrance test.
With local population up against the hydro-carbon or natural gas exploration project at Neduvasal in the state, he requested Modi to ensure the interests of farmers are fully protected.
Palaniswami also raised the issues of Kerala building dams across Bhavani and Pambar rivers, the protection of traditional fishing rights of Indian fishermen in the Palk Bay, the retrieval of Katchatheevu islet from Sri Lanka, and the realignment of the Kochi-Bengaluru gas pipeline.