Advertisement

Appointed Chief Minister for the fourth time since 2000, BJP leader Manohar Parrikar, who resigned as Defence Minister on Monday, is the proverbial prodigal son, who has returned home to the land of fish curry and rice….A special report by Mayabhushan Nagvenkar for Asian Lite News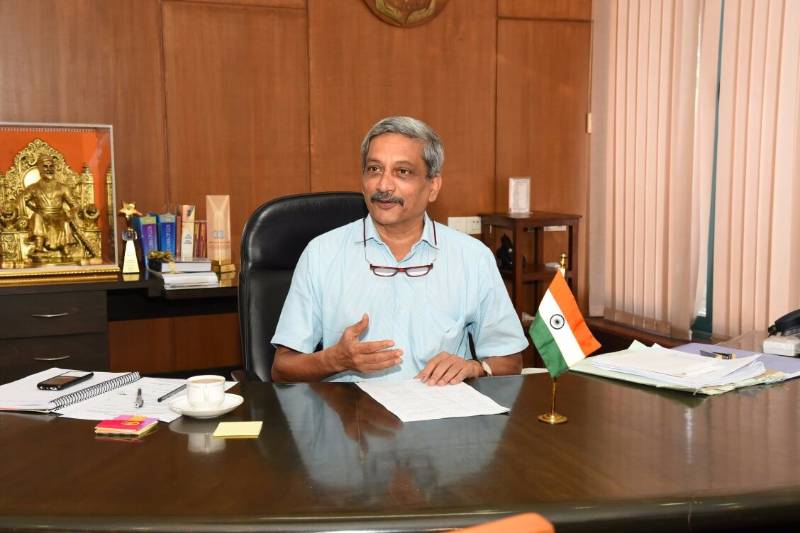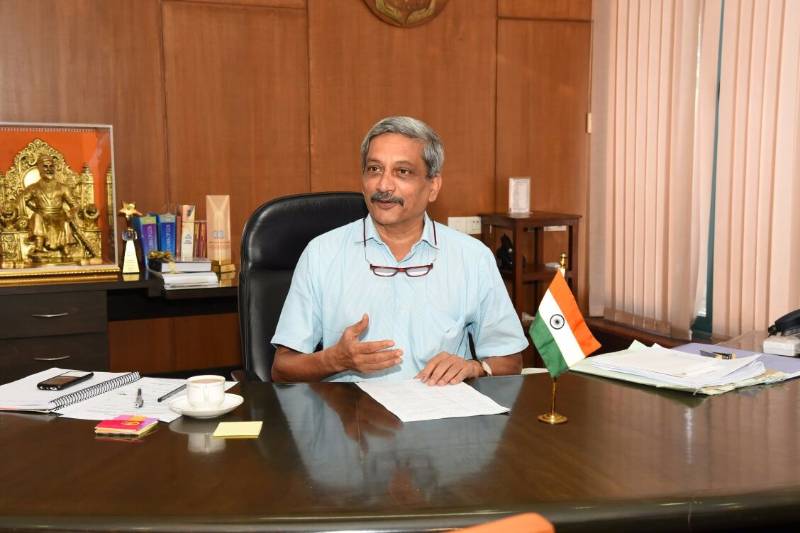 Parrikar, 61, who was administered the oath of office by Goa Governor Mridula Sinha, is the coastal state's 28th Chief Minister.
The Indian Institute of Technology-Bombay alumnus during his 29-month outing as a central minister in New Delhi had often wistfully recounted his fondness for fish curry and rice over butter chicken, betraying his geographical preference and dropping repeated hints at a possible return to state politics.
"I have lost weight in Delhi because I like fish curry more. I miss the food from Goa… I only said that I like Goan food better. I leave it to you to make sense out of it," Parrikar said in February this year.
Parrikar, who has been accused of spending large amounts of time in Goa even when he was Defence Minister, had led a sustained pre-poll campaign in the run up to the February 4 assembly poll, and was parachuted back to Goa as Chief Minister by the BJP high command, when the post-poll goings-on got rough.
While partly, it may have been Parrikar's fondness for being in Goa which jettisoned him back to state politics, the BJP camp believes that he is the leader to look forward to, when it comes to managing the cut-throat world of coalition politics, especially when the margin of majority, as well as error, is slim.
"He can take quick decisions and his powers of persuasion are tremendous. Without his efforts, the BJP would have taken much, much longer to come to power in a state like Goa, where Catholics are nearly one fourth of the state's population," a senior BJP leader said.
Parrikar as a first-time legislator in 1994 was tipped for greater things, especially after the manner in which he had his electorate, as well as the media, eat out of his hands, thanks to his repartee, wit and the resolute manner in which he attacked malgovernance and corruption.
One of the biggest corruption scandals of the 1990s, the power scam involving then Congress Power Minister Mauvin Godinho, was exposed thanks to Parrikar's diligent pursuit of the case, filing cases before the police as well as in court.
But the manner in which the Godinho episode eventually wound up in 2016, is also enough to highlight the progress Parrikar has made as a politician over the decades.
Congress MLA Godinho was inducted in the BJP in 2016 and is currently a BJP MLA. Parrikar now claims that the power scam of the 1990s was actually only an "attempt to scam".
Almost synonymous with the BJP in Goa, Parrikar has always been viewed as a leader with promise within the party, although ironically it was his ambition streak as well as his ability to put his foot-in-the-mouth on the most sensitive occasions, which have proved to be his Achilles heel.
In 2009, Parrikar was one of the top seeds in the running for the party's national president position, when the furore triggered by his comparison of BJP stalwart L.K. Advani to "rancid pickle" during an interview to a local cable news channel turned the tide against him.
In the run up to the 2014 Lok Sabha election, Parrikar appeared to be gently manoeuvring himself into a position of a consensus candidate for prime ministership. Tell-tale signs of this emerged on the social media, where his fans started a group 'Manohar Parrikar for Prime Minister' and Parrikar himself told The New York Times that as an administrator, he would have handled the post Godhra riots scenario better.
But the Modi juggernaut swept over the BJP as well as the country in 2014.
Now, heading a coalition government with a slender majority and facing accusations of hijacking an electoral mandate from the Congress, it remains to be seen whether the governance served up by Parrikar is as good as Goan fish curry-rice, or just another khichdi.