Advertisement

Goa Chief Minister Manohar Parrikar conducted a surprise visit to the state Police Headquarters and other police department offices here in a bid to activate departmental functioning….reports Asian Lite News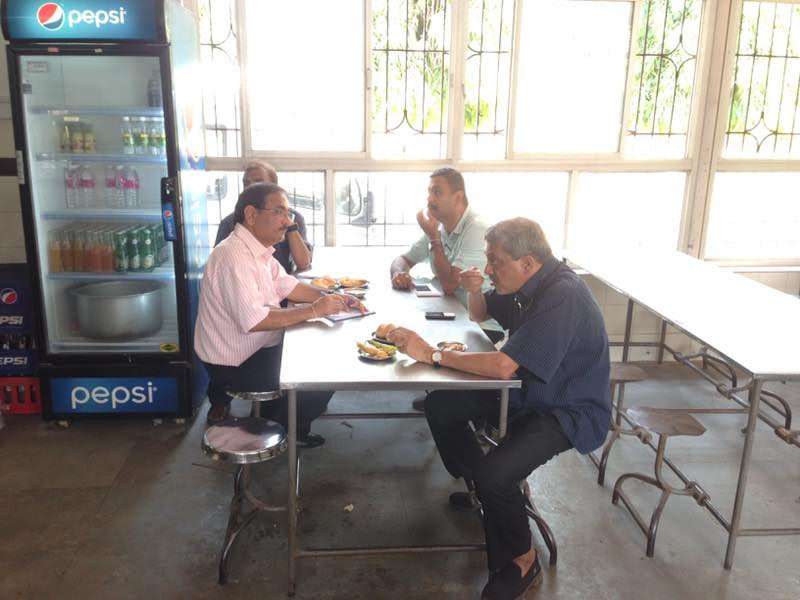 Parrikar, along with his staffers from the Chief Minister's office visited the headquarters, where he was offered popular breakfast items 'bhaji' (legume curry) and bread along with green chillies fried with besan (Gram Flour) as refreshments.
The Chief Minister later visited the Panaji police station, Panaji sub-divisional office as well as the State Police Control Room.
Parrikar was escorted by Director General of Police Muktesh Chander and Superintendent of Police (HQ) Vishram Borkar.
While Parrikar was not available for comment, sources close to him said that the surprise was aimed at improving the efficiency of the police department.
"The objective was not a surprise for surprise sake, but to recharge the batteries of the state administration apparatus, especially the police. The Chief Minister asked the police to be more people-friendly in their approach. He also inspected the facilities used by the police personnel in these offices," sources said.
Parrikar is the third minister to conduct surprise visits to government offices ever since the BJP-led coalition government came to power last month.
Last month, Water Resources Minister Vinod Palienkar and Revenue Minister Rohan Khaunte had conducted surprise visits to offices of their respective departments during which 16 government servants were suspended for coming late to work.