Advertisement

President Pranab Mukherjee urged future corporate leaders to always favour an atmosphere of free debate, discussion and dissent, but not conflict and confrontation….reports Asian Lite News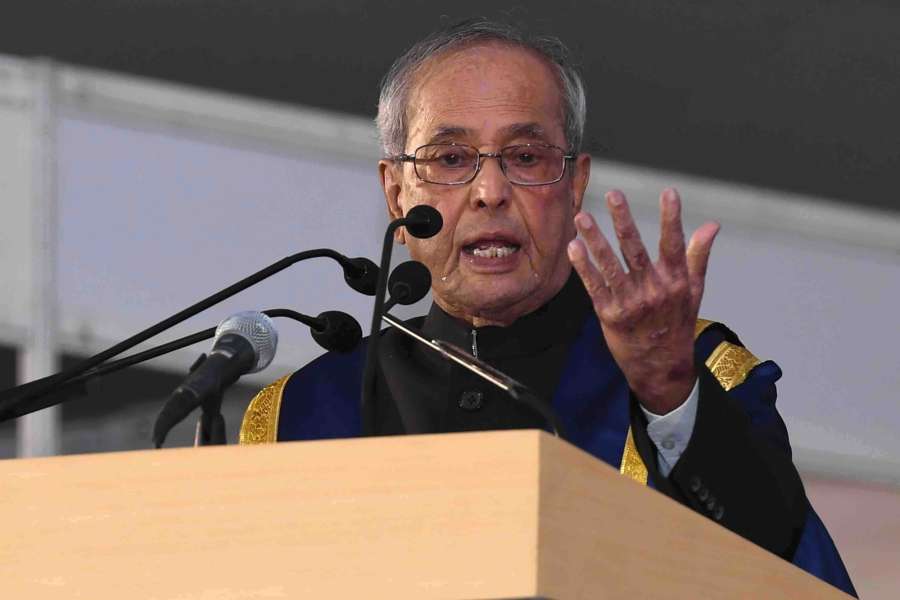 Addressing the 52nd Convocation of Indian Institute of Management (IIM) Calcutta, Mukherjee said the country's economic environment and institutional atmosphere must be kept free from physical as well as mental violence.
In this context, he referred to the excellence attained by ancient India's higher academic institutions like Takshashila, Nalanda, Vikramshila from third century BC to 12th century AD.
"They used to attract great minds in the form of scholars and researchers and were also known for endorsing liberalism and being the ideal place for confluence of various thoughts, ideas and views.
"Let us commit ourselves that we will accept criticism of others, we can be argumentative but let us not be described by others as intolerant. I hope that it will be acceptable to you," the President said.
However, he said he was not ready to accept that Indians are intolerant.
"I am ready to accept that I am argumentative but I am not ready to accept that I am intolerant. India is land of tolerance. India is land of Buddha, India is land of Gandhi, India is land of Asoka. We accept, we absolve we embrace and we don't reject anybody. Please keep that in mind," he said.
He also reminded the students that the foundation day of IIM Calcutta happens to fall on the birthday of Pandit Jawaharlal Nehru, the architect of modern India, who was also responsible for establishing liberal institutions and their functioning in an atmosphere of free debate, discussion and dissent in the country.
The President said since assuming the highest office of the land, he has been repeatedly stressing on the country's higher educational institutions attaining better standards.
"I have been repeating this almost like a parrot at every academic congregation. I am happy today to say that on the eve of departure from the office of President of India that several institutions, IITs are coming up and occupying their rightful place among top world institutes," he said.
West Bengal Higher Education Minister Partha Chatterjee, IIM Calcutta's Board of Governors Chairperson Ajit Balakrishnan and IIM Calcutta Director Saibal Chattopadhyay were present on the occasion.
Over 500 students were awarded diploma and 13 conferred fellowship program diploma at the convocation.