Advertisement

Talking about the country's division cannot come under freedom of speech, according to Union Minister of State for Information and Broadcasting, Rajyavardhan Singh Rathore….writes Brajendra Nath Singh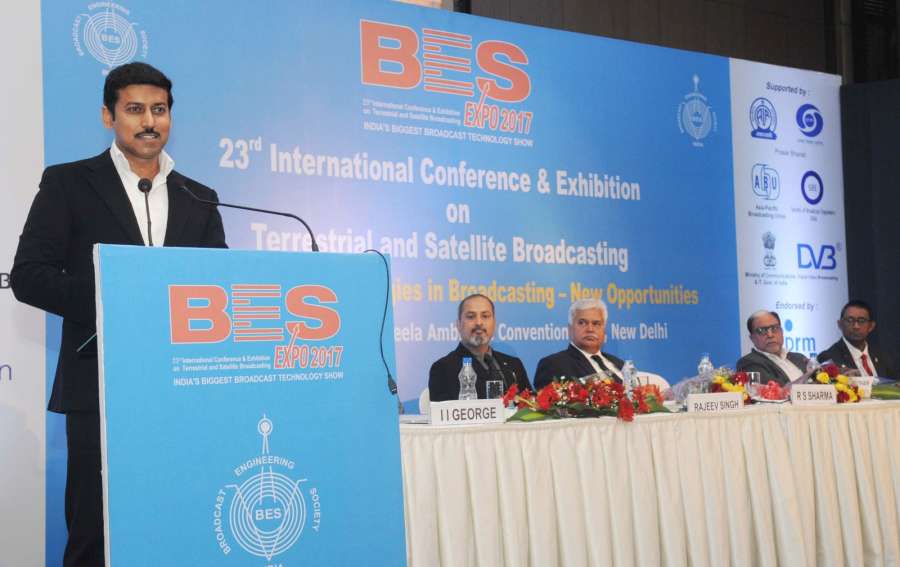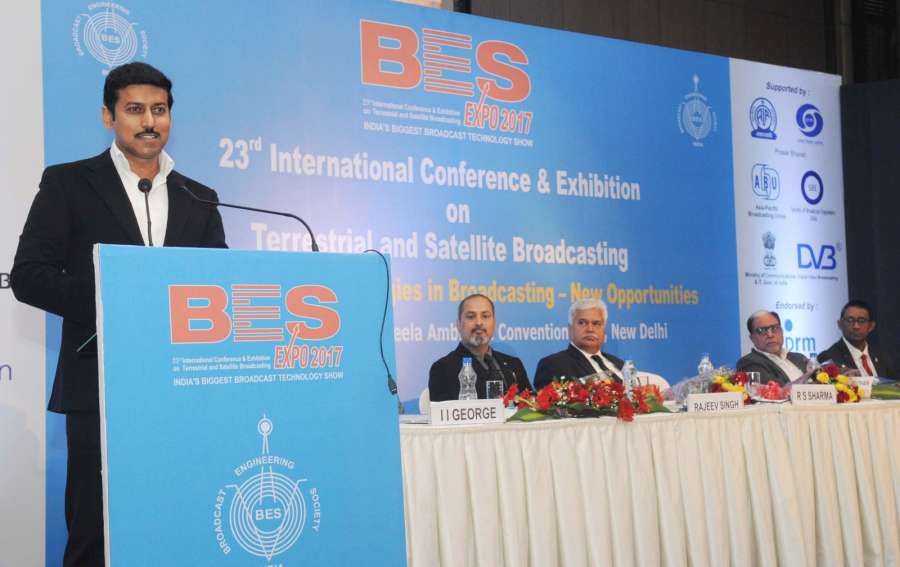 Rathore, a former army officer and Bharatiya Janata Party (BJP) MP from Rajasthan, said the Constitution of India guaranteed free speech, but it also imposed some restrictions.
"Talking about the country's division can't be freedom of speech. They talk about it in colleges and institutions and hold discussions," Rathore said, referring to clashes between student groups at Delhi University's Ramjas College last month.
Violence erupted at Ramjas college after RSS' student wing Akhil Bhartiya Vidyarthi Parishad (ABVP) objected to an event scheduled to be addressed by Jawaharlal Nehru University (JNU) student Umar Khalid. Khalid was slapped with sedition charges last year and jailed for allegedly shouting anti-national slogans.
The minister said that who objected to such slogans "too have their freedom to oppose".
"You are talking about the division of the country, so Constitutional restrictions are for you. You are violating the law. Despite these restrictions, the government didn't say anything. But those present there have the right to stop them."
Rathore said India was better off "as compared to other countries" as far as the freedom of expression was concerned.
"I would suggest to those who cry that the freedom of expression is supressed in (India) must visit Syria, Saudi Arabia or any other country, including the United States. After visiting (these countries), they would find the difference," Rathore said.
The minister said the tolerance-intolerance debate during election time was aimed at "derailing the government from its path of development".
He said "Leftists and their supporters who are spreading Maoism and Communism, are behaving like extremists, they abuse everyone but try to present themselves as victims… just to draw attention".
Talking about the BJP's prospects in the five state assembly elections that concluded on Wednesday, the minister said the party that has risen "above the caste and religion" was confident that "not a single state in the country would be left without the BJP in power".
"We are going to win all those states where we are in direct fights, including Uttar Pradesh," he said.
"There was a wind in favour of the BJP in Uttar Pradesh. We did well in the first phase and gained momentum in the second and third. This continued till the last."
Rathore likened Prime Minister Narendra Modi's back-to-back roadshows and rallies in Uttar Pradesh ahead of the last round of the polls with former Indian cricket skipper M.S.Dhoni's finishing style.
"The way Dhoni finishes the innings in the last overs by hitting boundaries and sixes, the Prime Minister, being the captain of our team, took the lead from the front to finish the innings."
Rathore said that bringing good days, or "achhe din", was a work in progress. "It began the day we assumed office. This is our commitment… and it's getting better year after year."
He said despite worldwide recession, India's economy was better and growing and the country was "moving ahead in every sector".