Advertisement

Child rights activist Kailash Satyarthi, whose Nobel Prize citation was stolen among other things, said that he was deeply pained by the "unfortunate incident" and added that the theft has strengthened his resolve to continue working for the cause of children….reports Asian Lite News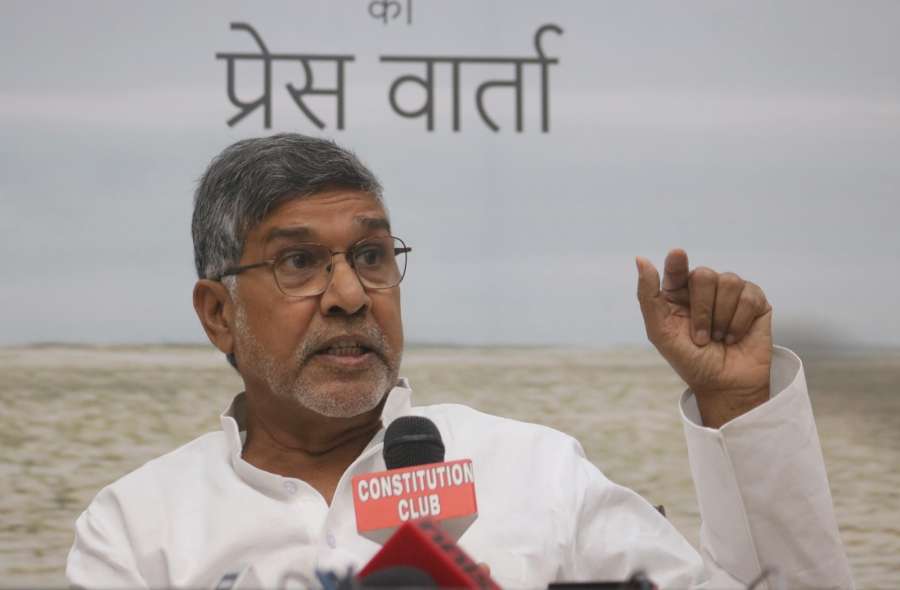 "When me and my wife came back this morning from our Latin American tour, we saw our belongings lying scattered. This pained us a lot. When we left home everything was safe and I considered that my Nobel citation was lying safe with the people of India but this unfortunate incident happened," Satyarthi told reporters.
"No such attack can deter me from my resolve. Even in the past I have faced such attacks. In fact, after this incident my resolve will further be strengthened," he added.
Satyarthi was jointly awarded the Nobel Peace Prize in 2014 with Pakistani child rights activist Malaila Yousufzai.
He is the founder of the Bachpan Bachao Andolan (BBA), which is dedicated to battling child labour and rehabilitating rescued former child workers.
Dubbing the incident of theft as "shameful", Satyarthi said that the Nobel citation was a national treasurer and it was the responsibilty of the society and the country to keep it safe.
"Obviously, those who have stolen this citation, would be from the country. They should understand their responsibilty towards the country. I appeal them to return it as the citation would inspire the future generations of the country," Satyarthi said.
The burglary took place on the night of February 7 in Alakananda, south Delhi.
At the time of incident, Satyarthi and his wife were attending the World Summit of Nobel Peace Laureates in Colombia.
He hoped that police would understand the importance of the citation and would leave no stone unturned to recover it.
This is the second instance of theft of a Nobel memorabilia in India.
The country's first Nobel winner, Rabindranath Tagore's medallion along with 47 other pieces memorabilia were stolen from Rabindra Bhawan at Santiniketan in West Bengal.
The theft came to light on March 25, 2004. The investigation was handed over to the Central Bureau of Investigation but the case remains unsolved.
Satyarthi also expressed his pain over the theft of his wife's ornaments, saying it was given to his wife by his mother.
"My mother had bought these gold ornaments by selling her all her silver jewellry and savings. I had bought two lockers. One for the ornaments and another for the citation but unfortunately these were broken," he said.
Satyarthi also said that he and her wife were having dinner with the President of Panama, when he got to know about the incident.
"But I didn't tell anyone because it's not good to say that the national pride was stolen," he said.