Advertisement

In West Bengal Chief Minister Mamata Banerjee's backyard, BJP chief Amit Shah entered the shabby dwelling of Arjun Maity, a sugarcane juice vendor, at the Chetla lockgate slum. The senior politician enquired about Maity's well-being, had 'rosogolla' and sweetened buttermilk at his home, and left after learning about the shortage of toilets and basic amenities for women there….writes Debayan Mukherjee and Milinda Ghosh Roy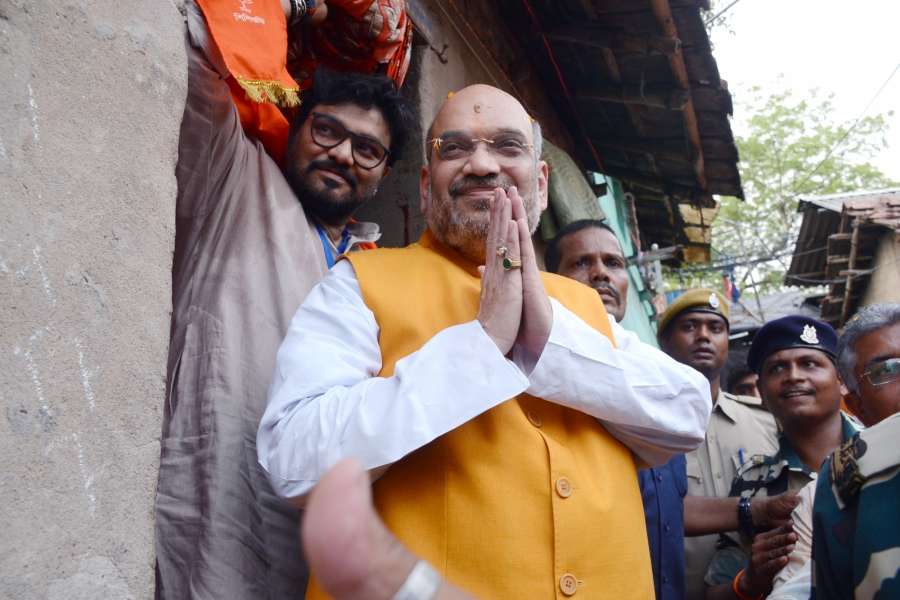 The exercise lasted a mere five minutes, but Shah meticulously put his best foot forward to impress the 30-ish daily wager, a member of the workers section that the Bharatiya Janata Party (BJP) hopes to court in its bid to showcase lack of development even in a VVIP constituency like South Kolkata's Bhowanipore that has elected Banerjee twice in succession.
Booth 269 of the assembly constituency was carefully chosen by the BJP strategists to boost the party's efforts to upend incumbency and wrest control of the state in the coming years.
"He asked us how we were. We offered him sweetened buttermilk, rosogolla, and he had mineral water. I did not get to speak to him for long as he had a tight schedule," said Maity after his VIP guest had left.
"We told him about the shortage of toilets compared to the population density here, and the lack of basic infrastructure for women," he added.
Braving the rising mercury, residents of booth number 269 gathered in big numbers to voice their grievances, mostly revolving around youths not getting jobs.
Shah went round the area, interacted with locals, held a meeting on a makeshift platform with BJP workers from the area, during his hour-long stay.
"I don't feel the condition will improve because of my visit. But I have the right to come, don't I? Why is Mamataji so concerned? Is Bhowanipore not part of India?," said Shah emphatically, when probed about the reasons for zeroing in on the locality.
Shah said the lotus, the party symbol, will be in full bloom in the constituency, like in the rest of Bengal.
"We have decided to bloom the lotus at every corner of India so why should Bhawanipore be an exception? The lotus will be in full bloom in Bhawanipore as well," Shah said, amid loud cheers from the crowd, which greeted him with the blowing of conch shells and showering flower petals and performing 'aarti'.
Shah's visit made the slum look cleaner than usual, but still the dingy roads were laced with patches of dirt, fish bones and squalor. And a putrid smell hung in the air.
Dilapidated toilets were not to be hidden though, with the locals complaining that the toilet drains were mostly blocked and overflowing.
Although most of the residents were unable to interact with Shah — there was an air of expectation.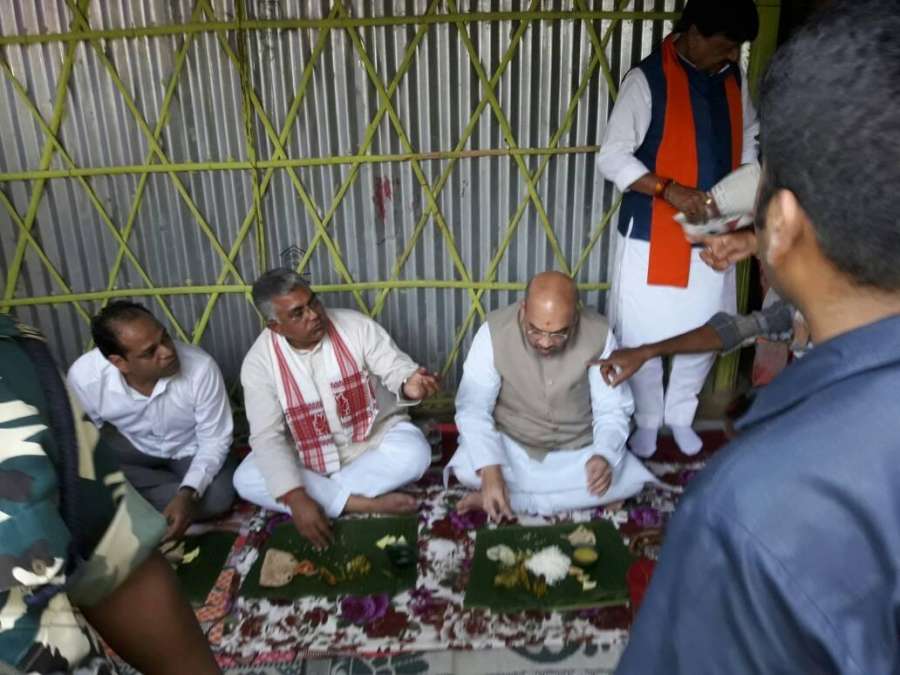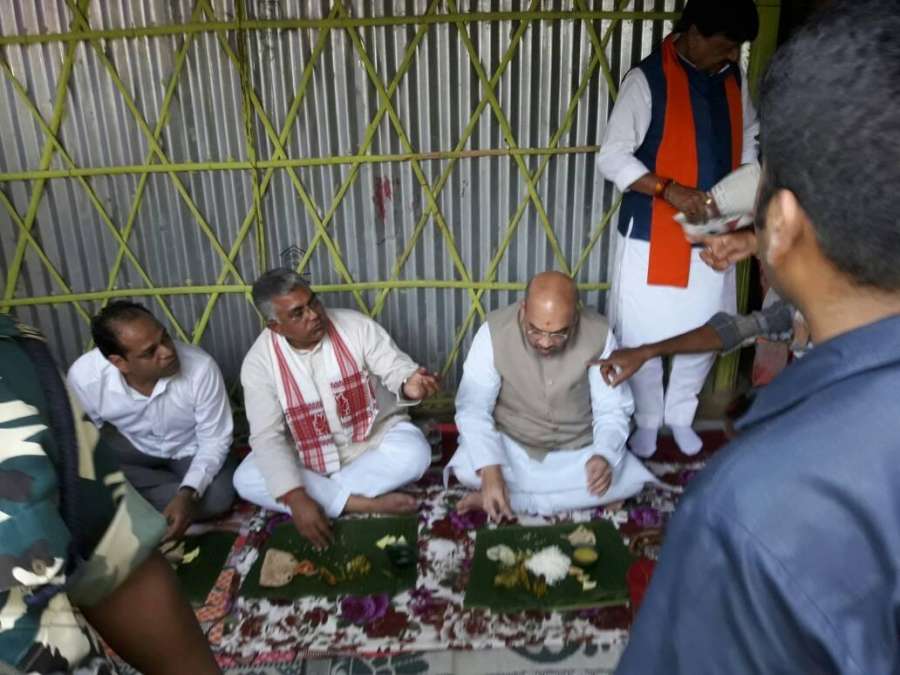 "If I could have interacted with him up close, I would have liked it more. They (police) did not allow us to go close to him. I have so much to say. I am ill and don't have any means to earn my livelihood," an elderly widow said on the sidelines of a pandal put up for Shah.
"I have appealed to the Trinamool government for help. I went to their party office many times over the last seven-eight years but to no avail.
"We have been receiving electricity and water for the last four years. But we have not got any financial assistance. Our children don't have jobs either and the effort is lacking from the government here," she added.
Located off Adi Ganga with an estimated 3,000 homes on Kolkata Port Trust Land, the cramped Chetla lockgate slum area has 946 valid voters. The locals cast their votes in booth no 269 in Sishu Vidyaniketan.
Barely a year ago, the BJP could muster only 100 votes here, finishing a distant third as more than half of the population voted for Trinamool's super heavyweight candidate.
"They (BJP) will come first this time," the 60-year old widow, drenched in sweat, said endorsing the BJP. "Bharat Mata ki JaI" reverberated across the area.
"We have seen the Left Front, we are seeing the Trinamool, I don't know whether BJP will come good or not on their promises, and they are making a lot of them. There is no harm in giving them a chance," 65-year old Sanju quipped, his faced creased with the hardships of penury.
Most of the slum inhabitants here are Hindu Dalits who are daily wage earners.
Shah visited three homes in the area and spoke to the dwellers amid a lot of fanfare.