Advertisement

NDA ally Shiv Sena has decided to support the presidential candidate of BJP Ram Nath Kovind, calling him a "good chioce", thus allowing BJP to pass a major hurdle and almost confirming the victory of Kovind….reports Asian Lite News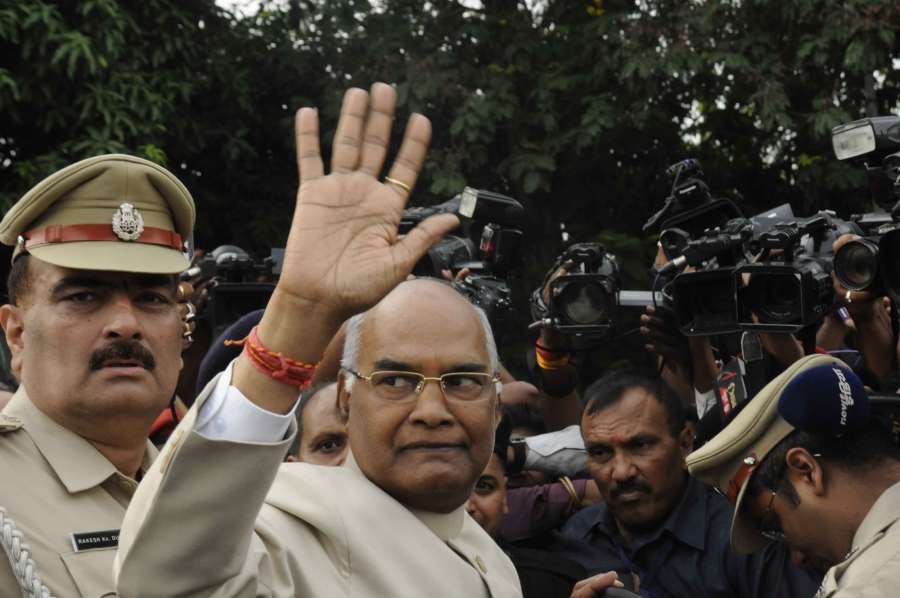 After keeping ally BJP in suspense for 24 hours, the Shiv Sena said NDA presidential candidate Ram Nath Kovind was a "good choice" and extended full support to his candidature for the July 17 election.
The Sena, however, reiterated that Sena's "first choice" for next President was Rashtriya Swayamsevak Sangh chief Mohan Bhagwat, followed by agro-scientist M.S. Swaminathan.
With its decision on support, the Sena thus joins the National Democratic Alliance ranks for the first time in 15 years in a presidential election, after acting tough for a couple of months in the run-up to the election to the top elected post in the country.
"The (support) decision was taken unanimously by party leaders. We fully support Ram Nathji's candidature and our best wishes are with him," Shiv Sena President Uddhav Thackeray told the media after a 90-minute party meeting at his Bandra home.
He said the Sena was not opposed to the candidacy of Kovind whom he dubbed a "good choice". The Sena leader said he hoped Kovind will do well for the country's people as the next President.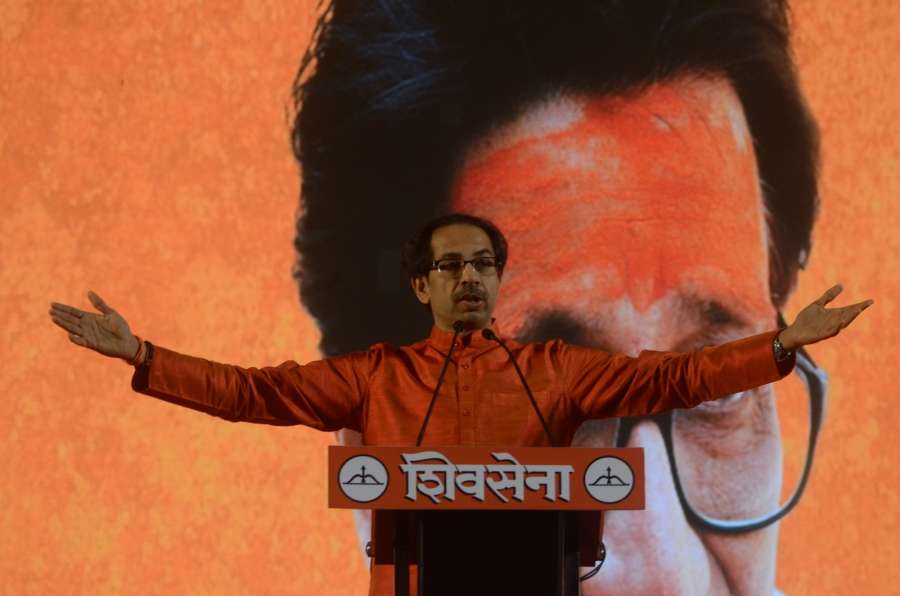 The BJP's oldest ally had last voted with the NDA in 2002 when it extended support to the candidature of A.P.J. Abdul Kalam, who was elected the President.
Subsequently, in 2007, the Sena supported Congress's Pratibha Patil, and Pranab Mukherjee in 2012, with both entering the Rashtrapati Bhavan.
Thackeray said it was wrong to suggest that the Sena had always adopted a confrontationist stance towards the Bharatiya Janata Party on all issues.
"That is not our style. But wherever we don't agree with the BJP, we will oppose them," the Sena leader said.
As for senior Congress leaders Meira Kumar and Sushilkumar Shinde, who both hail from the Dalit community, as presidential candidates, Thackeray said since their names are being discussed only, it would be pointless to comment.
"Bhagwat is nowhere in the reckoning now. (BJP President) Amit Shah informed me on Sunday that in view of Swaminathan's advanced age (he will turn 92 in August) and frail health, it was not possible to propose his name," Thackeray said.
There was no official reaction from the BJP on the promised Sena support till late night.