Advertisement

Single screens were once the ultimate film hubs: Hand-painted posters, serpentine ticket queues, affordable samosas and popcorn, and silver and golden jubilee celebrations. All this has become a rarity now — as rare as single screen theatres themselves in one of the largest film-producing nations in the world….writes Radhika Bhirani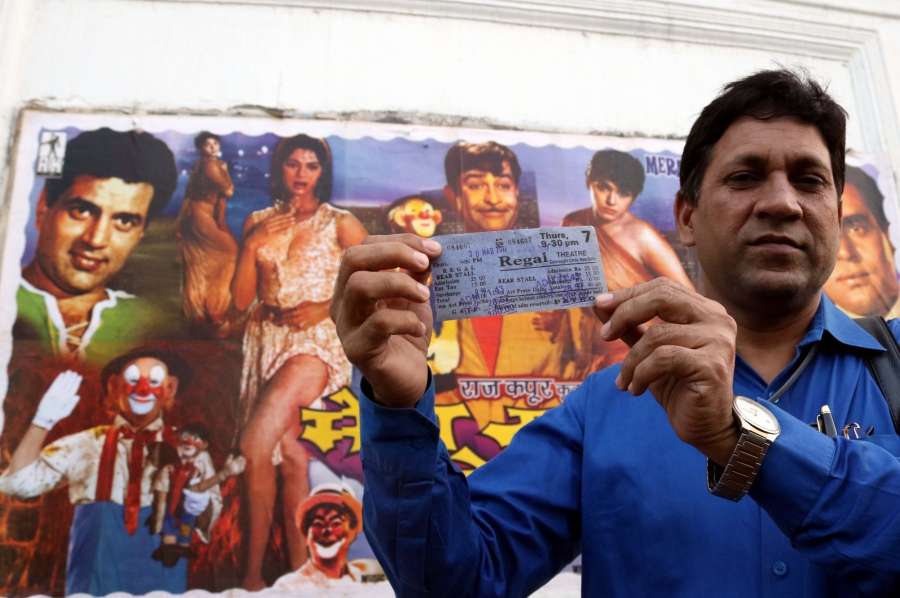 With the emergence of technology, change in film content, rise in taxes and costs of safety, security and maintenance, increase in piracy, and the frills demanded by today's film-goers, the old and once gold single screens are fading into oblivion, with only a few still grappling with competition from multiplexes, miniplexes, superplexes and the likes.
Last week, the screen at the iconic Regal cinema lit up for the last time and, just three months earlier, another of the capital's landmarks, Golcha cinema, also faded to black. Emotional fans thronged Regal to catch its last day shows — Raj Kapoor's "Sangam" and "Mera Naam Joker".
"It would have been a different story today if people were as emotional about Regal when it was functioning," Vishal Chowdhary, one of the owners of the now-closed hall, said, with just a trace of bitterness.
According to the Ficci-KPMG Media and Entertainment Industry Report 2017, single screens account for 70 per cent of the total screens in India, but, on average, three to four per cent of these are closing down every year. In fact, over 200 single screens closed down in West Bengal over the last three years.
Credit it to limited content and programming flexibility, low occupancy and poor revenue realisation from the food-beverages and advertising streams. Not to forget an inability to keep up with fast-evolving sound and projection technology.
One wonders what the future holds for single screens.
Kamal Gianchandani, CEO, PVR Pictures, one of the largest players in India's film exhibition market, said: "There are single screens which have really maintained themselves and stayed contemporary in terms of technology. So, it won't be fair to say single screens will completely disappear.
"But clearly, those single screens which do not invest in technology and comfort, would find sustaining themselves tougher and tougher as we move forward. But there will always be space for single screens."
One of the greatest challenges that the $2 billion Indian film industry currently faces is low screen density, said to be just eight screens per one million people.
To tackle that, "more screens is the way forward — multiplexes or single screens", Gianchandani said.
He stressed that basics like hygiene, comfort, safety and security will be increasingly important for the movie viewer visiting cinema halls. The frills, of course, come later — and come with a ticket price to match what is offered.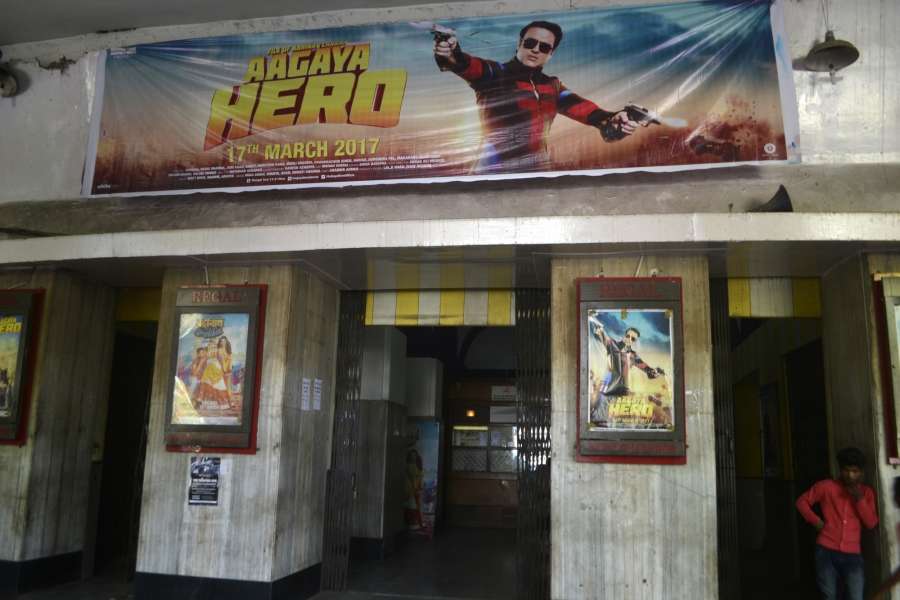 At PVR, he said, the average ticket price stands at Rs 195 across India — opposed to the "myth that ticket prices are expensive".
All that kept aside, where's the "janta cinema", asks film distributor Joginder Mahajan, who wonders where the poor man will go to watch films.
"All producers are busy making films for the multiplexes, which attracts the gentry. There are very few films for the audience that comes to single screens," Mahajan said.
Regal's Chowdhary agrees, noting that only films like "Bajrangi Bhaijaan", "Sultan" and "Dangal" managed decent business at his theatre in recent times.
"But this kind of single screen content doesn't come very often. Maybe three or four in a year. In this scenario, it is very difficult for single screens to survive. Most of the content today is designed keeping the multiplex audience in mind, and films are short. How can we have these kind of movies in a single screen theatre, because we have only four shows in a day?
"Everything is changing, so I think Regal also needs to change now," said Chowdhary, adding that the hall will reopen in times to come as a multiplex.
For old-timers, however, the charm of single screens is unforgettable.
Turning nostalgic, film historian S.M.M. Ausaja, who grew up in Kanpur and Lucknow, recounts: "The single screens had unique hand-painted hoardings of their own and usually painters were in-house. Films ran till jubilees, they weren't shunted out on a weekly basis. Popcorn and samosas were always affordable.
"The advance bookings were grand, especially for Amitabh Bachchan's films; there were police vans for support. The hero's cut-out was garlanded every day in the initial week, and the interiors of primary theatres in metros were usually colonial in decor."
Those were the times!