Advertisement

All does not seem well in the Bihar unit of the Bharatiya Janata Party (BJP), with some of the old-timers raising a banner of revolt against the newly-appointed President of the party's state unit….writes Imran Khan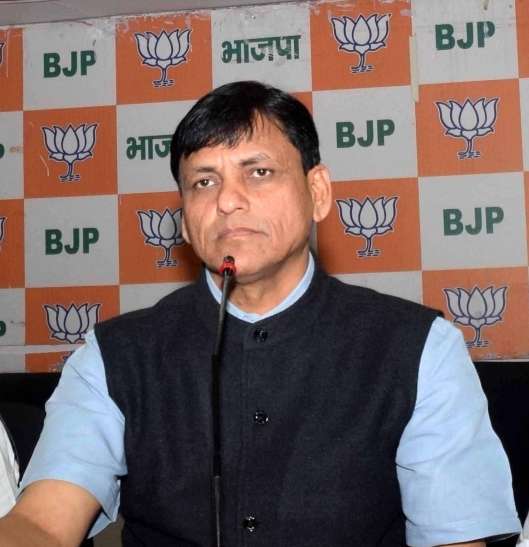 Nityanand Rai, the new state BJP chief, is the butt of anger of the party's senior leaders, who have accused him of appointing office-bearers of his choice in the recently reconstituted state executive committee, disregarding others' requests.
The BJP leaders opposing the move allege that Rai chose to ignore some of the well-known faces, also considered close to senior party leaders.
Beyond these allegations, in the caste-ridden politics of Bihar, anger against Rai has an apparent caste colour.
Rai, a Yadav by caste, was selected to head the state BJP by the party's national President Amit Shah last month to counter Rashtriya Janata Dal chief Lalu Prasad and his two sons' growing popularity in the Yadav community — the most powerful among Other Backward Castes (OBC).
In the past also, the BJP had played the Yadav card by appointing Nand Kishore Yadav as the state unit President during the Lalu-Rabri rule to counter-balance them.
BJP's media face and former General Secretary Sudhir Sharma, former Union Minister and senior party leader C.P. Thakur and former Minister Sunil Kumar Pintoo have criticised Rai for reconstituting the committee with unknown faces as party office-bearers.
Both Sharma and Thakur belong to powerful upper caste Bhumihar — a traditional supporter of the BJP, and Pintoo belongs to another prominent OBC — Bania, also a traditional supporter of the party.
Sharma, who is considered close to senior party leader and former Deputy Chief Minister Sushil Kumar Modi, who dominated the state BJP until last month, described Rai as a "criminal" and said he had questionable background and had roots in the contract business and mafia activities.
Sharma also criticised the new state executive and list of office-bearers, saying it looked more like a "giroh of Rai" (Rai's gang) than the executive body of a prominent political party.
Sharma, who is known to be a vocal leader, accused Rai of being anti-Bhumihar: "He (Rai) used to say that Bhumihars are descendants of Ravanas… One can imagine his mindset."
Thakur also said that Rai should make changes in the new executive committee. "There is scope of change and Rai should take everyone along to move ahead. His style of functioning should not ignore the old faces of the party."
Pintoo, along with dozens of other BJP leaders from his own caste, on Friday staged a sit-in to protest against suspension of party MLC Lal Babu Prasad for allegedly sexually harassing a woman Lok Janshakti Party (LJP) MLC in the state assembly complex last week.
He also threatened to gherao party President Amit Shah during his visit to Bihar later this month. "Rai has suspended Lal Babu Prasad as he belongs to the emerging Bania caste. We will not sit silent and expose Rai's dictatorial approach in the party."
When contacted, Rai refuted all allegations, saying that some people might have some differences but the BJP had emerged strong in Bihar under the leadership of Prime Minister Narendra Modi and Amit Shah and become more popular than ever before.