Advertisement

Noted agricultural scientist M.S. Swaminathan, hailed as the mentor of the Green Revolution that saw India achieve self-sufficiency in foodgrain, feels GM technology, which has generated much heat in the country, will soon become "obsolete" with the advent of nano-technology and other solutions….writes Saurabh Katkurwar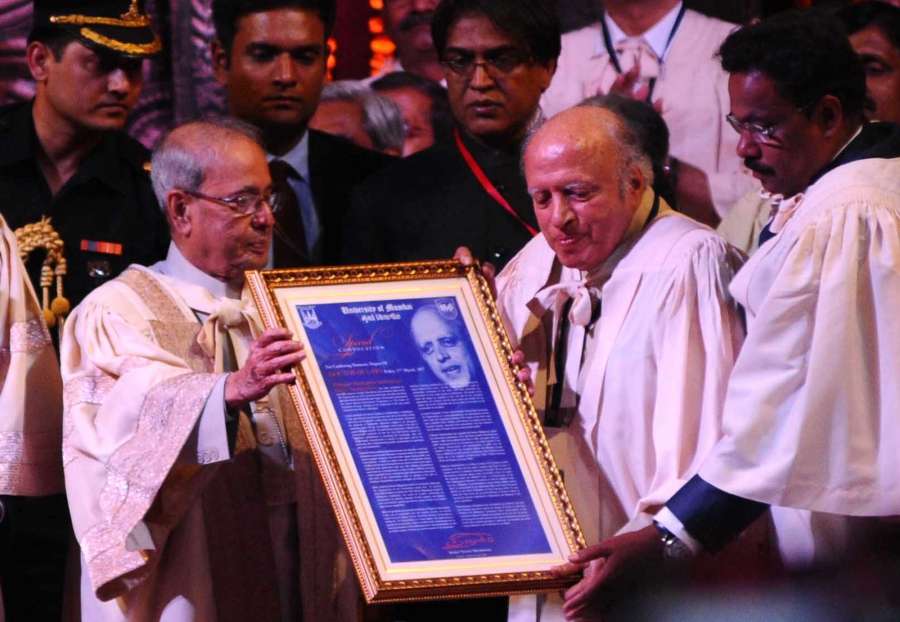 He also felt that it was "very important" that the loans of farmers across the country be waived — as the new Uttar Pradesh government has done — due to the prolonged drought, climatic aberrations and adverse market conditions.
Speaking on the efforts by a group of scientists pushing for commercial cultivation of genetically modified (GM) crops in India as well as the opposition to this by environment activists, Swaminathan said there was no clear public policy on GM crops.
Swaminathan said new technologies were coming, which could be used to achieve the objective of food security but noted that this required concrete political intervention.
"We have only one (GM crop) in cotton now, which is failing as new pests have come. Now, nano-technology is coming, which will make GM technology obsolete. Gene therapy technology has come, so it is not necessary to go to the GM's root," Swaminathan, who served as Director General of Indian Council of Agricultural Research and Secretary, Department of Agricultural Research and Education (1972-79), told IANS in a telephonic interview.
"Things are happening in the scientific world, but in the political world we require some legislation or regulation as we have for our nuclear entity. We need a technology regulatory authority."
At the same time, he said GM crops should be supported on a case-by-case basis.
"Any new technology leads to progress, as there is nano-technology. There are so many other technologies. So, do not condemn or praise technology per se but appreciate the technology for its benefits. We do not condemn nuclear power because somebody uses it. Similarly, GM can do a lot of good or create difficulties (by the manner in which it is employed)," he said.
Swaminathan was firm in his support for the farmers.
"In India, food production is not just about food but the basis of livelihood, very fundamental livelihood of farmers. The farmers are going through a difficult period. These difficulties have arisen from climatic aberrations, more drought, less water, more heat. So it is important that their issues get much more attention. That is why a loan waiver is important," he contended.
Another factor adding to the farmers' agony was poor returns for their yield despite assurances from the government, he said.
"The market conditions are affecting them as they are not getting the announced price (minimum support price). Media reports say the purchase of pulses and oil-seeds is poor as farmers are not getting the announced price," said Swaminathan.
A group of 40-odd farmers from Tamil Nadu has been protesting at Delhi's Jantar Mantar for over a month, demanding a loan waiver.
He also felt that the central and state governments should work together to adopt a number of measures — both short term and long term — including the human issues of farmers, various steps to provide incentives, alleviation of human distress and revival of agriculture. Import and export policies, food pricing and food policy are also important," he added.
Noting that that the monsoon and the market were the two important determinants for farmers' well-being, Swaminathan said: "I am happy to see that monsoon will be normal this time."
Speaking about the various initiatives launched by the central government such as an insurance scheme for farmers, More Crop and Income Per Drop of Water and the Soil Health Card "very useful" to achieve the goal of doubling the income of agriculturists.
Swaminathan was chairman of the committee that prepared a report on the More Crop and Income Per Drop of Water initiative.
He said there should now be an "Evergreen Revolution" and defined this as "increase in productivity in perpetuity where ecology and technology go hand-in-hand".