Advertisement

What will US President Donald Trump's stance be on India's quest for a permanent seat on the UN Security Council that received a ringing endorsement from his predecessor?….reports Asian Lite News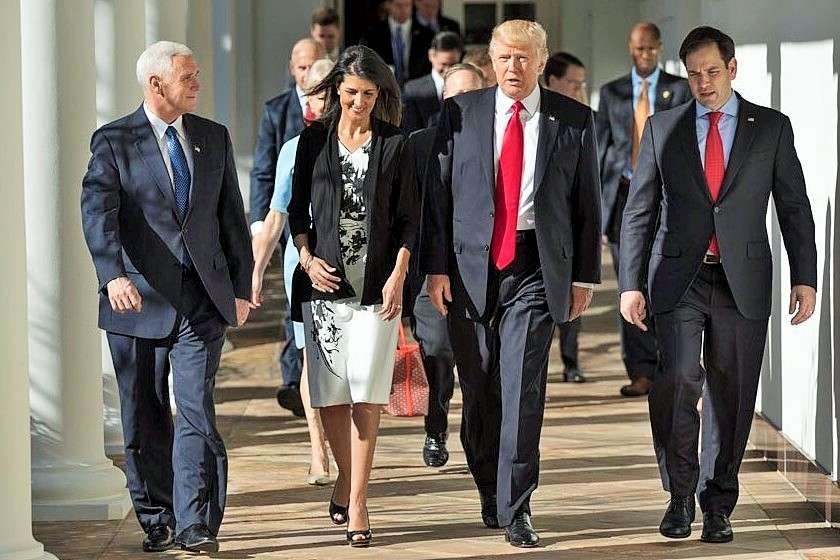 Trump's spokesman Sean Spicer left the answer hanging in the air when asked about it on Monday at his briefing, replying tersely, "I am not going to get any further with getting seats on the Security Council."
At the same time he said: "The relations between the two countries will go stronger."
The US policies are still taking shape and a permanent seat for India would be lower in its foreign policy priorities.
Former President Barack Obama had expressed full backing for India getting a permanent Security Council seat. US allies France and Britain have also endorsed India's bid, while Russia is ambivalent at best and China vehemently against.
If the US were to walk back on the support for a permanent seat offered by Obama, it would be a major development.
Trump had promised to be a friend of India during the campaign and emphasised after a coversation with Prime Minister Narendra Modi last week that "the US considers India a true friend and partner in addressing challenges around the world."
As a measure of the importance he gave India, Modi was the fifth world leader Trump called after taking office, ahead of key allies like France or Britain or important powers like Russia or China.
A permanent seat for New Delhi could also fit in with Trump's idea of remaking the world order, developing India into a counterweight to China in the region as Washington scales back some of its commitments to Asian allies.
picer said that Trump as "very pleased" with Indian American Nikki Haley being confirmed to the cabinet-level job of ambassador to the UN and that "she is going to do a fine job representing us".
Haley has called for reforming the world body and making it more efficient and rooting out corruption.
Before she presented her credentials on January 27, she spelled out a tough US agenda.
"Those who don't have our back…we will make points to respond to that accordingly," she warned.
The world views of India and the Trump administration will collide on some issues, with the Middle East being an important one.