Advertisement

The outgoing head of peacekeeping operations, Herve Ladsous, has praised the quality of troops from India and other South Asian nations and the sacrifices they made in the UN missions….A special report by Arul Louis

  for Asian Lite News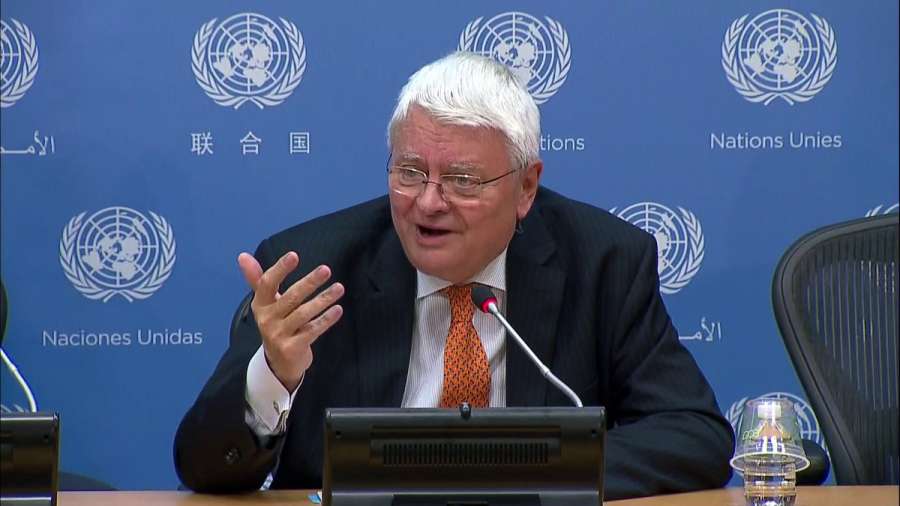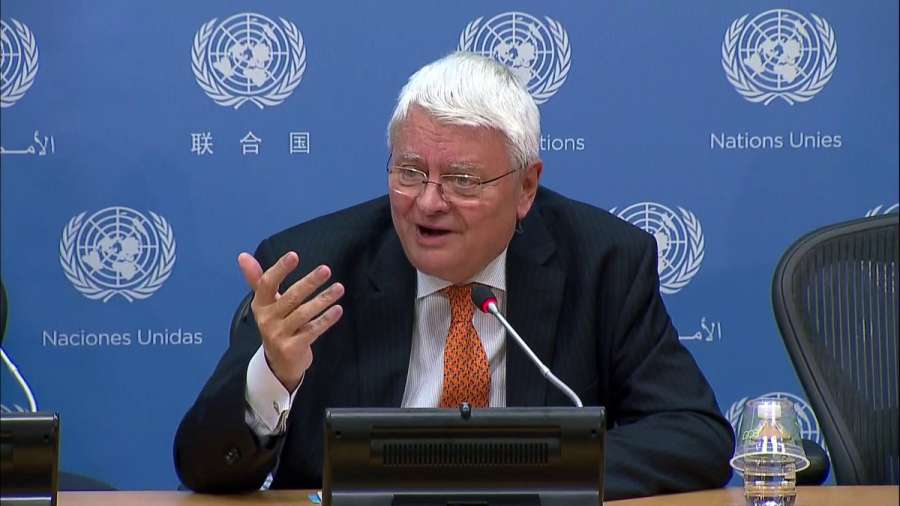 Speaking at his farewell news conference, Ladsous said the South Asian countries "give us large numbers but also good people, people who are well trained".
"Countries of the region, yes, they have been very active peacekeepers, they have paid the price, unfortunately, in terms of casualties," he said.
So far 163 Indian peacekeepers have been killed while serving the UN.
For India, the worst year for casualties during his tenure was 2013 when eight peacekeepers were killed, seven in two incidents in South Sudan and one in the Democratic Republic of Congo (DRC).
Last year 32 Indian peacekeepers were injured in a grenade blast in the DRC.
Ladsous noted that peacekeeping's "largest contributors rotate between India, Pakistan, Bangladesh. They are usually among the three or four largest contributors".
As of February, there were 7,606 Indians serving in the peacekeeping operations, the second largest contingent, after Ethiopia with 8,321.
Pakistan is in the third place with 7,280 peacekeepers, followed by Bangladesh with 6,900.
"I appreciated very much their role and contribution during my tenure," said Ladsous, who is relinquishing his position as the Under Secretary-General for Peacekeeping operations after nearly five years.
He will be succeeded by another French diplomat Jean-Pierre Lacroix, continuing their country's lock on the crucial UN position.
Ladsous acknowledged that he did not face problems with the peacekeepers from the region as he had with others. "We had a few cases of disciplinary nature, but not huge numbers."
A major issue that he had to contend with was the sex abuse and scandal that tarnished the image of peacekeeping operations, but India did not figure in them.
India is committed to a zero-tolerance policy. During 2014 and 2015, the years for which reports on sexual abuse by peacekeepers were issued by the UN, Indian peacekeepers received a clean chit.
For the region's peacekeepers only two complaints were made and both were against troops from Bangladesh, whose military took action.
Ladsous spoke of the greater risk the peacekeepers were facing from the changed nature of conflicts and the erosion of respect for UN forces and international law.
They faced attacks from non-state actors and terrorists who waged asymmetric or guerrilla-style campaigns using improvised explosive devices (IED) and ambushes, he said.
These forces did not adhere to international norms of warfare and humanitarian laws, he said.
According to Ladsous, peacekeepers cannot be the first-responders against terrorists and they were paying a heavy price when attacked and not equipped to deal with it.
This is a point India has repeatedly made and accused the Security Council of unilaterally changing the nature of the missions without consulting the troop-contributing countries.
Ladsous also criticised the role of the Security Council saying it was not supportive of the peacekeeping operations.
It has failed to act against governments that do not abide by the peacekeeping mandates issued by it or hinder it, he said.