Advertisement

UN Deputy Secretary-General Amina.J. Mohammad said in the digital age the world has to follow Dalit icon B.R. Ambedkar's call for empowering the marginalised and the poor by ensuring that no one is left behind in reaping the benefits of information and communication technologies (ICT)….writes Arul Louis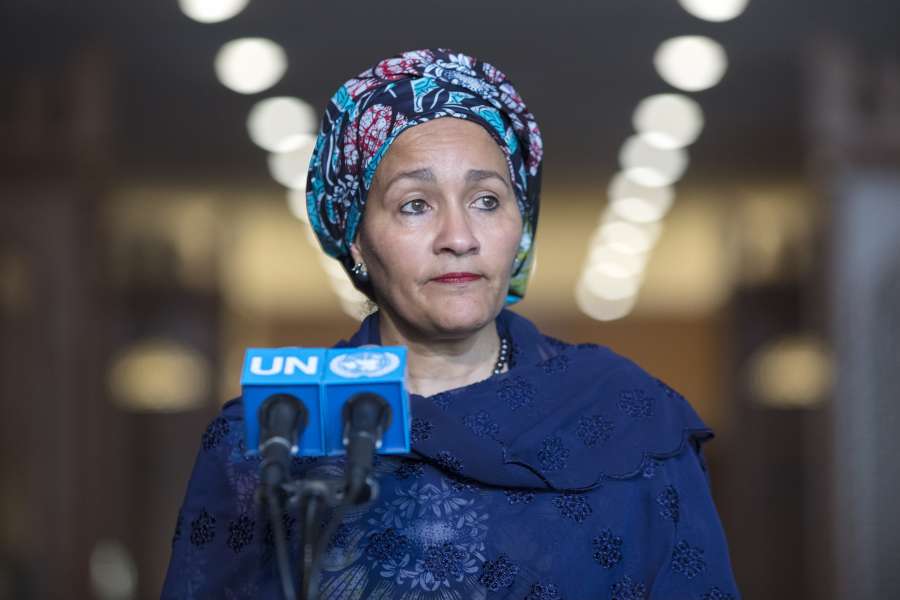 Speaking at the Ambedkar Jayanti celebrations, she said that 3.9 billion people do not have access to ICT now and the best way to honour his memory is to find ways for digital inclusion, especially of women.
The spread of access to ICT will enhance accountability in government, curtail corruption and help with the election processes, she said in her keynote address.
Mohammed said that the Aadhar cards using biometric identification is a great example of fulfilling one of the UN Sustainable Development Goals (SDG) of providing everyone with a legal ID.
"Digital India is a mass movement," said Syed Akbabaruddin, India's Permanent Representative to the UN, highlighting how the "JAM Trinity" of Jan Dhan for banking, Aadhaar, and mobile connectivity are reaching out to the poor and marginalised in the remotest of areas.
Financial inclusion is key to achieving the SDGs, but more than 2 billion people around the world are excluded from financial services, he said.
There is hope for bringing banking to the masses, he added citing the example of Jan Dhan programme that has enabled 270 million people to open bank accounts in the last two years.
Deelip Mhaske, the founder of the Foundation For Human Horizon, which co-sponsored Ambedkar's 126th birth anniversary celebration, said that by combining his vision with the expertise available "we can change the lives of the marginalised".
A Dalit himself, he spoke of how he was able to pull himself with his mother's support out of a Mumbai chawl (tenement) through education. He said that his mother's faith in Ambedkar enabled him to go to IIT in India and Harvard Business School and University of Pennsylvania in the US.
He said that when Ambedkar had visited a place near where his mother, Champa Mhaske, used to then reside, she greeted the framer of the Indian Constitution and asked him to continue his struggle for the upliftment of the marginalised and the discriminated.
In a moving gesture, Champa Mhaske came up to the dais and gave flowers to the VIPs.
Katherine Newman, the Vice Chancellor at University of Massachusetts Amherst, said that Ambedkar was the first in the world to introduce affirmative action when he wrote reservations into the Constitution.
However, it had yet to end discrimination, she said and as an example of its persistence in private sector employment, she spoke of an academic study that showed that when applying for entry-level jobs requiring a bachelor's degree, Muslims had one-third the chance of being called for an interview as someone from a so-called upper caste, and a Dalit two-thirds the chance.
Neither India nor the US has been able to eliminate prejudice, she said.