Advertisement

India has some of the most polluted cities in the world. It also needs to create jobs. So it is not rocket science to figure out that tackling pollution and shifting investment towards renewables will help India's economy. For this, the Indian government needs to provide a conducive legislative framework and its financial markets and outside investors need to step in, says United Nations Environment Programme (UNEP) Executive Director Erik Solheim….writes Vishal Gulati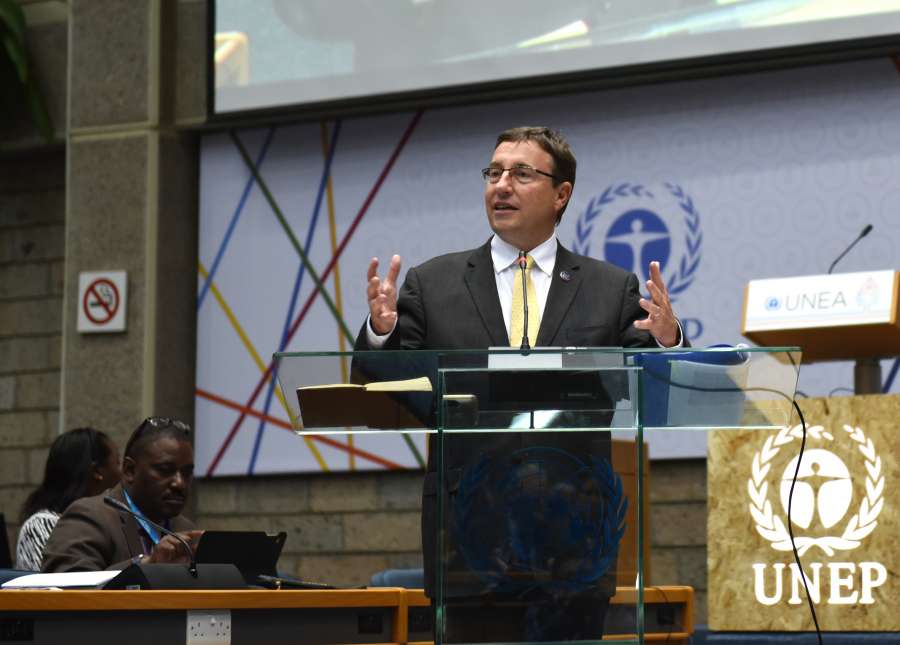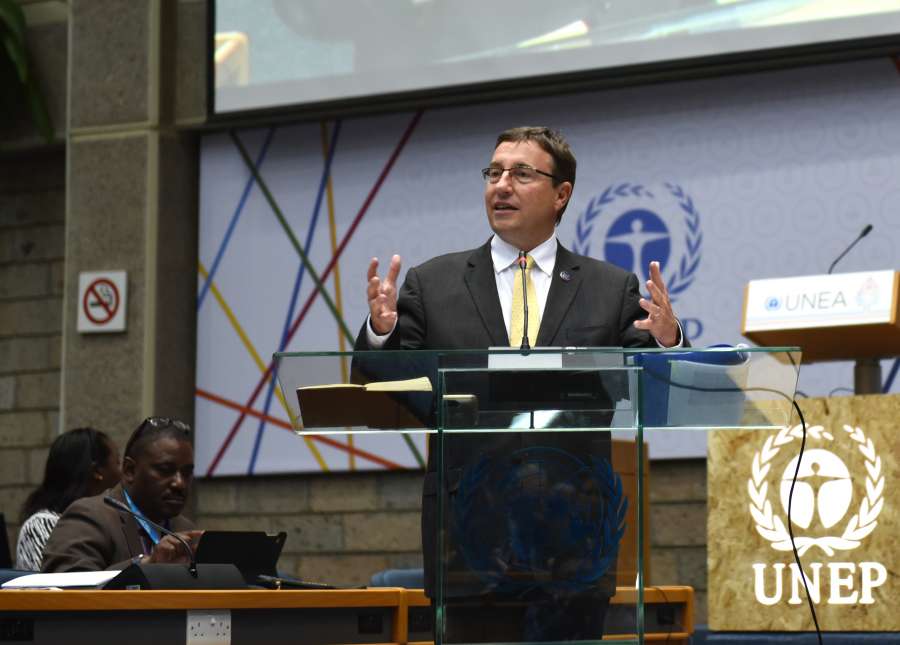 "With Indian firms like Infosys and Tata getting on board, it's easy to see where the market is going," Solheim said from Bali, Indonesia, where he is attending a global environmental conference.
"This is something that speaks for itself. This kind of engagement will also help unlock some of the challenges, particularly around financing," said Solheim, who believes corporate sourcing of renewable electricity can be a major driver of the transition to a robust, zero-emission economy.
"We're looking at a $150 billion investment opportunity. To facilitate this, we need two things to happen: Firstly, the government needs to provide a conducive legislative framework — at the very least a level-playing field. Secondly, India's financial markets and outside investors will need to step in," Solheim, a former Norwegian Environment Minister, said.
About India's commitment to source 40 per cent of its electricity from non-fossil fuel sources by 2030, an optimistic Solheim said: "I was enormously encouraged to see India's rapid ratification of the Paris Agreement."
"We have to remember that we're in the midst of a revolution here. Five or 10 years ago, the kind of commitments and changes we are seeing today in India would have been unimaginable."
"But here we are today — with bold targets, a clear commitment and what I'm convinced is sincere leadership. We're also seeing unprecedented engagement by India's private sector, not only locally but also regionally and internationally. I'd go as far to say that India could quite feasibly surpass its targets," the UNEP chief said.
Solheim, who is inspired by the life and thoughts of Mahatma Gandhi, said prices of solar and wind renewables have already plummeted in recent years, so the technology is now far more accessible than ever before.
"Solar pricing has come down roughly 80 percent in the past five years, so the market is already providing some answers. Again, we need to see a level-playing field for renewables and barriers removed. This will be crucial for India because off-grid renewable energy solutions are essential if we want to see universal access to electricity."
For Solheim, who has spent his lifetime fighting for the environment, the energy landscape is transforming in China — one of the world's fastest-growing economies.
He is optimistic that China will achieve its targets within the set time frame.
"For China, there are bold targets and huge challenges, but we're also seeing enormous progress. Like in India, there is the challenge of getting away from coal-fired power plants. But also like in India, there's a huge air quality problem in the big cities, and popular demand for change," he said.
"A fundamental shift has taken place in Chinese thinking, much in the same way that a shift is taking place in India. China is concerned with not only economic growth but also the quality of that growth. In this respect I'm hugely excited to see the possibilities of both Chinese and Indian leadership."
Solheim foresees that the cost of adapting to climate change in developing countries could rise to between $280 billion and $500 billion per year by 2050.
"Climate change mitigation and climate change adaptation are the two issues here. Mitigation means reducing emissions and obviously here the big polluters need to take big steps to narrow the emissions gap."
"On adaptation, it's the poorer nations that will be bearing the brunt of climate change and which will need support," he said.
Advocating promoting onsite renewable technology, he said Kochi airport in Kerala is a terrific example in this regard.
"There are great examples of grid-level solar and wind farms like the new 648 MW solar farm in Kamuthi (in Tamil Nadu) or local solutions that feed excess capacity back into the grid, as well as the multiple off-the-grid solutions."
In terms of the technologies available, solar and wind are not the only players, he said. "In Kenya, we're seeing remarkable growth in geothermal (energy). Elsewhere we're seeing growth in biofuels."
"So we have ultimate flexibility in solutions and their scalability and deployment — from big cities to the smallest villages. The beauty is that there is no one-size-fits-all solution but rather a range of solutions that can fit any budget," he explained.
Moreover, renewable resources create between three to six times more jobs than fossil fuels or nuclear energy for the same amount of electricity produced.
In the US, for example, more people are employed in solar power sector than in coal, gas and oil electricity generation combined, he said.
For Solheim the motive of companies shifting to clean energy is not important. "What's important is the action and the result. In fact, I'd go as far to say that I'm even more encouraged when I hear of a company making a shift to renewables because it sees bigger profits there. That reinforces our message that the green economy is not about sacrifices but about opportunities," he said.