Advertisement

Veteran journalist Easwar Sagar, who was a long-time correspondent for The Hindu in Washington and a deputy editor, has passed away at the age of 95….reports Asian Lite News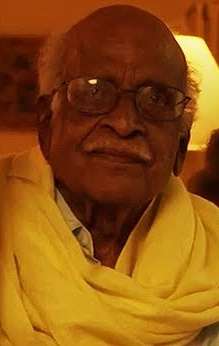 He died of pneumonia on Sunday in Centreville, Virginia, his son Sushant Sagar told IANS.
As the US correspondent from 1961 to 1978, Easwar Sagar covered the momentous changes in America sparked by the civil rights and the anti-Vietnam War moments.
He chronicled the reigns of five presidents –from John Kennedy to Jimmy Carter — the Watergate scandal and the resignation of Richard Nixon.
He was at the Civil Rights March in Washington in 1963 when Martin Luther King gave his iconic "I have a dream" speech.
A reporter known for his thorough and in-depth reporting, in order to expose the roots of opposition to civil rights that gnawed at the heart of the US at that time, he also interviewed George Wallace, who stood for racial segregation and racism.
Cuban revolutionary leader Fidel Castro was in the roster of notables he interviewed.
"Sagar was one of the finest journalists in the old mould, uncompromising in what he felt was the truth, fearless but always fair," recalled N. Ravi, the former editor-in-chief of The Hindu, who had also been the paper's Washington correspondent.
"He was respected by his peers when he was in Washington and later when he moved back to India where he retired," added Ravi, now a director of Kasturi & Sons, the company that publishes the newspaper.
"He was a very good friend, generous and hospitable, with a great sense of humour."
A former colleague of Easwar at The Hindu, B.R.P. Bhaskar, said, "At some stage he came under the influence of M.N. Roy's radical humanism and a liberal approach animated all his writings."
According to his son Sushant, Sagar, who was born in 1921 in Thrissur, Kerala, started as an officer in the Royal Indian Navy after graduating from TS Dufferin, which trained both merchant marine and naval officers at that time.
After serving during World War II, he left the navy as a lieutnent and joined The Hindu as a sub-editor in Chennai. He was made a reporter and later was posted to Kolkata as the newspaper's correspondent.
He became the US correspondent based in New York in 1961 and moved his bureau to Washington in 1963.
In 1978, he returned to Chennai and worked as a deputy editor and a member of its editorial board till his retirement in 1986.
After living in Coimbatore, he returned to the US in 2001 to be with his children.
He is survived by his wife of 67 years, Janaki, and two sons, Sushant and Vasant, all of whom live in the US. Another son, Hemant, passed away in 1986.