Advertisement

With US President Donald Trump ordering tougher conditions for issuance of H-1B visas and Australia deciding to abolish the 457 Visa system, India said it is in touch with both governments….reports Asian Lite News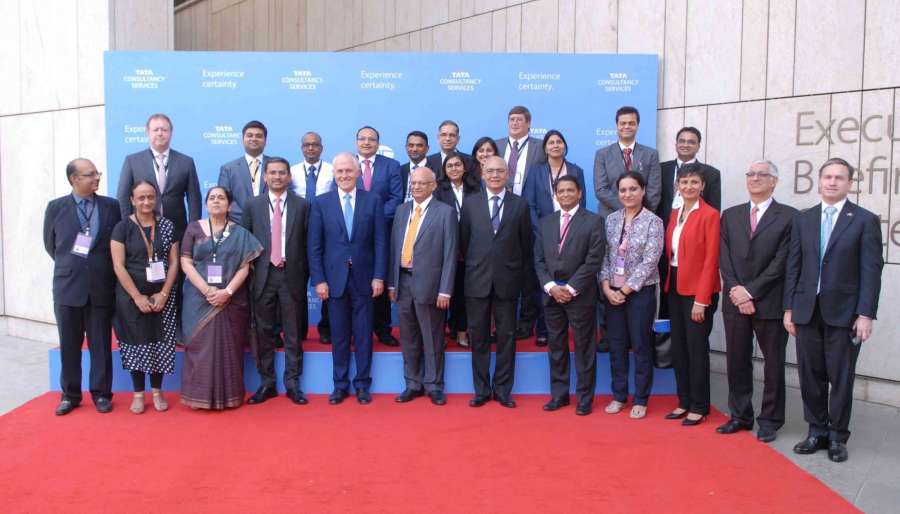 Indians are the biggest beneficiaries of the two programmes.
External Affairs Ministry spokesperson Gopal Baglay, in a statement, also pitched France as another destination for jobs for Indians with advanced degrees.
On Tuesday, hammering his "America First" campaign theme, Trump signed an order tasking the department heads of State, Justice, Homeland Security and Labour to propose reforms in order to ensure H-1B visas are given to the "most-skilled or highest paid" petitioners.
The move is seen as a deterrent to Indian IT firms which send software engineers to the US on H-1B visas.
Earlier on Tuesday, Australian Prime Minister Malcolm Turnbull announced he would be abolishing the existing 457 Visa programme, currently used by temporary foreign workers to gain employment in the country.
Turnbull he said would "put jobs first" and "Australians first", signalling a reduction in the occupations available to skilled foreign workers and raising the threshold to qualify.
According to government statistics, 95,758 people were living in Australia under the 457 Visa programme last year, with the highest proportion coming from India (24.6 per cent), followed by Britain (19.5 per cent) and China (5.8 per cent).
"Insofar as H-1B visas are concerned, the cap has remained at 65,000 since December 2004 when the H-1B Visa Reform Act of 2004 was enacted by the US Congress," Baglay said.
As for Australia, he said the changes announced by the Australian government replaced one scheme with another.
The 457 visa scheme in Australia will be replaced by two temporary visas that will impose tougher English language tests, stricter labour market testing, at least two years of work experience and a mandatory police check.
The numbers of jobs eligible for the two- and four-year visa streams will be slashed, with 216 occupations ranging from antique dealer to fisheries officer to shoemaker axed from a list of 651 professions on the list.
"Senior Australian officials have conveyed to us that the impact of the changes will be negligible on Indian workers, most of whom fall in high skill category," Baglay said.
"The government is in touch with the governments of the United States and Australia on these matters and is also making full assessment of impact of these recent changes, in consultation with all stakeholders."
The spokesperson also said that the government's foreign policy has facilitated expansion of workforce within the country through flagship programmes such as Make in India, Skill India, Digital India, by delivering large technological partnerships and enhanced foreign direct investment.
Baglay referred to fact that the India had agreed with the French government last year to allow Indian students holding postgraduate degree and above to extend their stay in France for two years.