Advertisement

Marking a historic milestone, the Western Railways's suburban train services completed 150 years of its operations first started under the erstwhile Bombay Baroda & Central India Railways (BB&CI)….reports Asian Lite News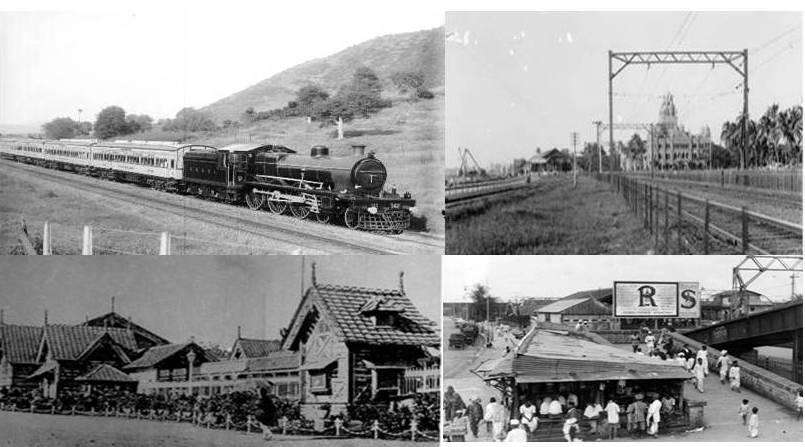 Ravinder Bhakar, WR's chief public relations officer said that armed with a glorious past, a pulsating presence, the suburban network is now speeding towards a better future for its nearly 3.5 million daily commuters.
The first "local" or suburban service was operated by BB&CI between the then Backbay Station, near present-day Marine Lines, and Virar in Thane district, now in Palghar, on April 12, 1867, with just one service up and down.
"The train, wooden coaches hauled by a steam locomotive, left the then named 'Viraur' at 6.45 am for Backbay in south Mumbai and departed for the return journey from Backbay to Viraur at 5.30 pm," Bhakar said.
En route on its picturesque, 60-km journey, the train halted in both directions at quaint stations named Neela, Bassein, Panjo, Berewla, Phade, Andaru, Santacruz, Bandra, Mahim, Dadar, Grant Road and the Backbay Station.
In those days, the second class fare was nine paise a mile, with the return ticket available at 3/4th of the total fare.
The BB&CI (WR) introduced monthly and quarterly season tickets (passes) from June 10, 1869 upto Bandra in first and second class compartments. The monthly season tickets between Bandra-Charni Road cost Rs 14 and Rs eight for first and second class, respectively.
The busy Backbay Station, located between the modern-day Charni Road and Marine Lines stations, became defunct after the WR line was extended to Colaba in 1872 and subsequently handled even suburban services from 1896.
In the meantime, by 1936, the BB&CI suburban section was electrified with the slow and heavy steam locomotives giving way to faster and lighter electric engines or motor-cabins.
In 1949, the new government of independent India merged the Baroda State Railway of the erstwhile princely state with BB&CI, and two years later, after several more local railways getting merged, the modern day Western Railway was born on November 5, 1951.
From its humble beginning 150 years ago with just two services, WR now runs 1,323 suburban services daily between Churchgate and Dahanu Road, traversing Mumbai, Mumbai Suburban, Thane and Palghar districts from the island city to the mainland, a distance of around 124 km.
Evolving from the three to six to nine and 12 car coaches, WR boasts of 15 car rakes, the longest suburban commuter rake in the world, and ferried around 3.5 million commuters daily.
It also pioneered the world's first all-women special suburban trains, the Ladies Special, which shot into headlines globally.
Currently, its on a major modernisation programme ushering in the digital era with ATVMs, UTS, Disha Apps, special security helplies, FOBs, subways, escalators and elevators at suburban stations, besides emphasis on commuter safety, cleanliness and security.
The WR, along with the Central Railway's suburban system and its Harbour Line network, comprise Mumbai's "lifeline" totally ferrying over eight million commuters daily and plying them to and fro their homes and workplaces daily.
India's first railway line between Victoria Terminus (now, Chhatrapati Shivaji Maharaj Terminus) and Thane, was inaugurated on April 16, 1853 and will clock its 164th anniversary this Friday.