Advertisement

India and Bangladesh share many commonalities and have demonstrated the will to resolve issues, like the long-standing land boundary agreement, then why should the Teesta water sharing issue be allowed to linger, Bangladesh Prime Minister Sheikh Hasina has said in a newspaper article….reports Asian Lite News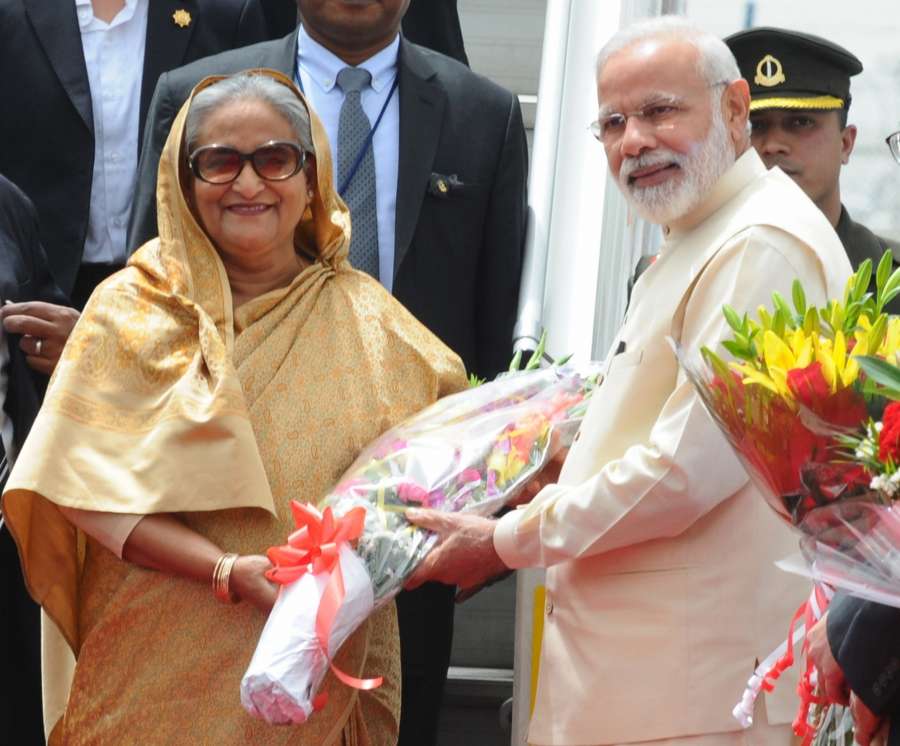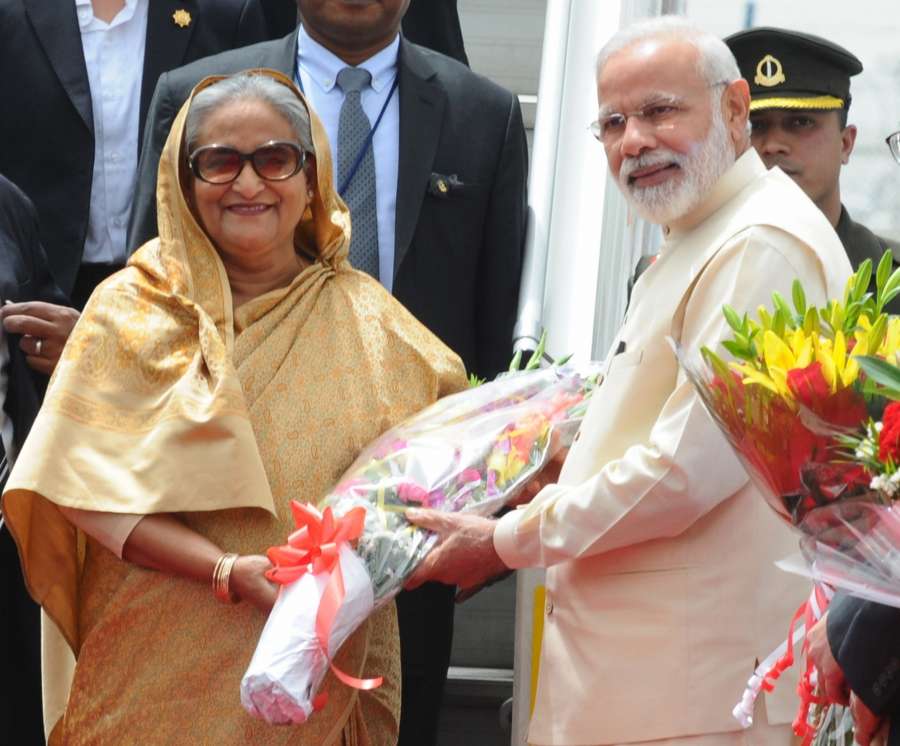 Hasina, who arrived on Friday on a four-day official visit, her first in seven years, has in a piece titled 'Friendship is a flowing river' in The Hindu, expressed hope that her visit would take the cooperation between the two countries to new heights.
Hasina said there was no reason why there should be any contention between the two countries over sharing the waters of common rivers.
"Only peaceful co-existence can ensure peace. There are some issues between us. But I believe that any problem can be resolved in a peaceful manner. We have demonstrated our willpower through the implementation of the Land Boundary Agreement. There are some more issues like sharing of waters of the common rivers (the Teesta issue is currently under discussion) that need to be resolved," she wrote.
"I'm an optimistic person. I would like to rest my trust on the goodwill of the great people and the leaders of our neighbour. I know resources are scarce, but we can share those for the benefit of the people of both countries. We share the same culture and heritage. There are a lot of commonalities (at least with West Bengal). We share our Lalon, Rabindranath, Kazi Nazrul, Jibanananda; there is similarity in our language, we are nourished by the waters of the Padma, Brahmaputra, Teesta and so on. The Sundarbans is our common pride. We don't have any strife over it. Then, why should there be any contention over the waters of common rivers?" she asked.
West Bengal Chief Minister Mamata Banerjee's assent is seen as crucial for inking of a deal with Bangladesh on sharing the Teesta river waters. In 2011, Banerjee had at the last moment dropped out of former Prime Minister Manmohan Singh's Dhaka visit over her opposition to the Teesta agreement draft, which was set to be inked then.
Banerjee has been invited for talks with Sheikh Hasina and Prime Minister Modi in New Delhi, but likelihood of an accord on Teesta being signed appear dim.
Hasina in her article pointed out the bilateral cooperation in boosting connectivity, trade and investment since the Awami League came to power in 2009.
"Relations, at a personal or national level, largely depend on give-and-take measures. Mexican Nobel Laureate Octavio said 'Friendship is a river'. I think that the friendship between Bangladesh and India is like a flowing river and full with generosity. This is the spirit of the people of the two neighbours. I think if our commitments are honest, we would be able to achieve many things that are beneficial to our people," she said.
Hasina praised India's role in her country gaining Independence.
"We are grateful to the friendly people of India. The Indian government had played an important role even in getting Bangabandhu released from the Pakistani prison. Shrimati Indira Gandhi had played the leading role in earning our Independence, freedom of Bangabandhu and bringing him back to his beloved people. We got her government, political parties and above all the people of India beside us during our hard times."
She outlined her country's progress. "We earned over 7.1 per cent GDP growth. Inflation is contained within 5.28 per cent and the poverty rate has been reduced to 22 per cent. On many socio-economic indicators, Bangladesh's standing is better than many other South Asian nations' whereas a few years ago our position was at the bottom. But we still have a long way to go to ensure prosperity of the people. And we are working towards that end."
"My objective is to fulfil the dream of Bangabandhu (Sheikh Mujibur Rahman) through building a hunger- and poverty-free Golden Bangladesh being imbued with the spirit of the War of Liberation," she wrote.