Advertisement

Israeli Prime Minister Benjamin Netanyahu and Indian Prime Minister Narendra Modi were finding youth as the perfect bridge between two countries as Benjamin Netanyahu encouraged Indian youth to visit and explore Israel….reports Asian Lite News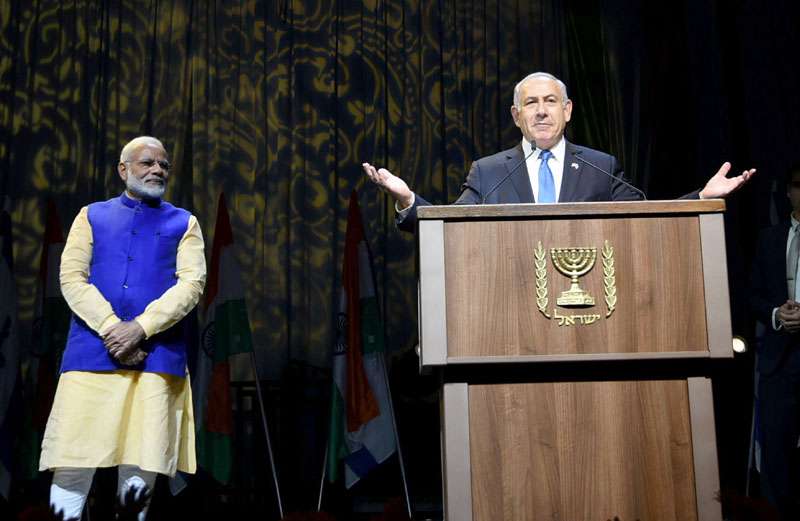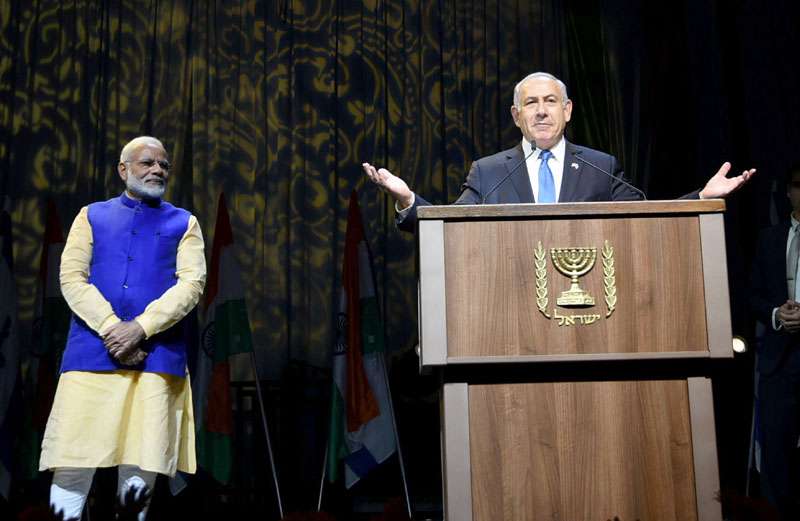 Calling the youth as a binding factor between two nations, Israeli Prime Minister Benjamin Netanyahu encouraged Indian youth to visit and explore Israel.
Netanyahu, at the event where his Indian counterpart addressed the diaspora here, introduced Prime Minister Modi to the jews of Indian origin, "Prime Minister, these are the jews of India. They love India, they love our nation".
"We've decided to cooperate in so many areas and the one area that unites us is Young people of India and Israel," Netanyahu said.
"Today, when Israeli go to India, they go backpacking. I want to see the young Indians to come here backpacking. It is the partnership made in heaven and its happening here today," he adds.
Adding that Prime Minster Modi and him had discussed over several aspects to bring the partnership between India and Israel to a new height, Netanyahu said, "Bridge among us is you, we admire you (youth)".
Stating the partnership of the two nations as "two ancient people casing the future", Netanyahu also pointed out the desire of Indian jews for India-Israel friendship.
Recalling a Cochin-based Jew women, who wrote essays on India and Israel partnership, Netanyahu said, "There was a time when this natural partnership was somehow broken. There was a young women, in Cochin, she wrote an essay 50 years ago and the essay was on the deep desire to see partnership between India and Israel."
"That day has come, that day is today," said Netanyahu, adding, "70 years ago our countries achieved independence, and our countries rise and now they meet today," he said.