Advertisement

Prime Minister Narendra Modi said that his government is determined to transform India at par with the US and will create an 'Adhunik Bharat' through technology driven governance while addressing the Indian diaspora here in Washington during the second leg of his three nation foreign visit….reports Asian Lite News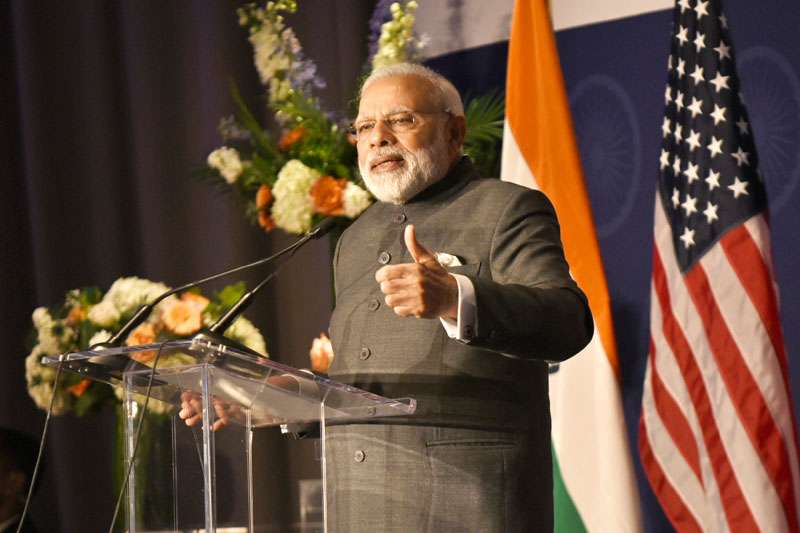 Modi also urged the Indian diaspora to give it back to the mother land as his government is working to provide the same environment back home.
Addressing the Indian diaspora here in Washington as the "members of family", Prime Minister Narendra Modi promised of a developed India in their lifetime.
Interacting with the Indian diaspora here in Washington, Modi said their success is due to the supportive environment in the US, and his government is working to provide the same environment back home.
"Your heart always asks when would our country become like this (the US)… I assure you that this will happen in your lifetime,"
Modi said.
Saying that Indians in America have not just helped India progress but also the US, Modi said that success and action of the Indian diaspora is still echoing in the world.
"You are the same people but your success story has a simple reason, it's because you got supportive environment here," he said.
The Prime Minister added that "125 crore equally talented Indians are there back in India, they are now getting supportive environment and soon we will develop India soon".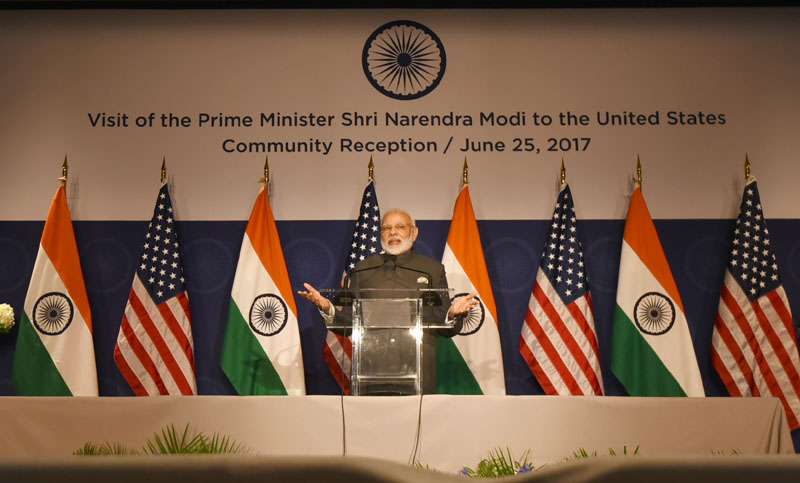 "The biggest change in India today is that every Indian want to do and is already doing something with resolution to change and develop the nation," he said.
"Today, 125 crore people from Kashmir to Kanyakumari have resolved to do something for their country. With such a resolve, the country is developing in a pace never seen before."
Calling corruption as the root cause due to which "the previous governments were changed in India", Modi said his government has emerged corruption-free in the last three years.
"Governments were changed because of corruption. The common people hated this… There has been not a single blot on our government in the past three years. And governance is being modified so that honesty becomes an in-build process.
"Technology is helping with that," Modi said.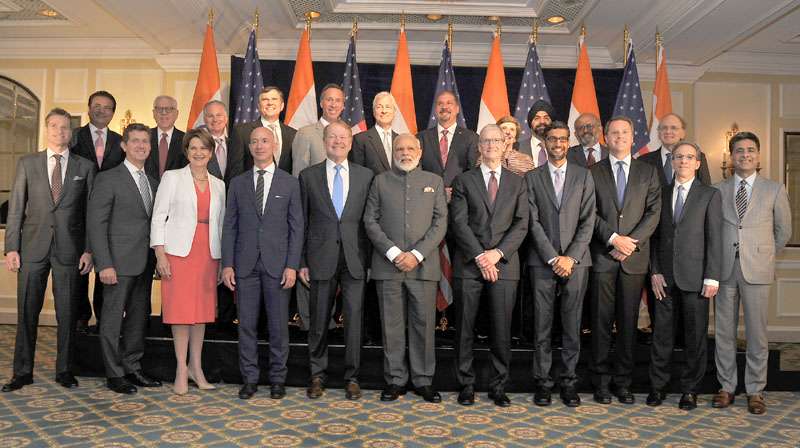 "Increased usage of technology brings transparency in systems. When I think of a developed India, I think of a healthy India, particularly the good health of the women and children of our nation," he added.
The Prime Minister also said: "Transparent policies create an environment of trust among the people. The youth of India understands technology and the importance of technology very well. Through technology driven governance we are creating an 'Adhunik Bharat'."
"With proper policies and governance, aspirations of people of India can become achievements. We are already seeing the results of this," said Modi
"Innovation, technology and talent are crucial in this age," he added.
The Prime Minister also said the warmth, the Indian community gave is memorable. "All my family members are settled in America… The happiness we get after meeting the family is what I am feeling right now," Modi said.
He also said: "If you want to give back to India, this is the best time to do so. Keep the bridge with India. Your younger generations must continue the strong bond with India."