Advertisement

The Metropolitan Police said six persons arrested following the deadly terrorist incident near the UK Parliament have been released without charges….reports Asian Lite News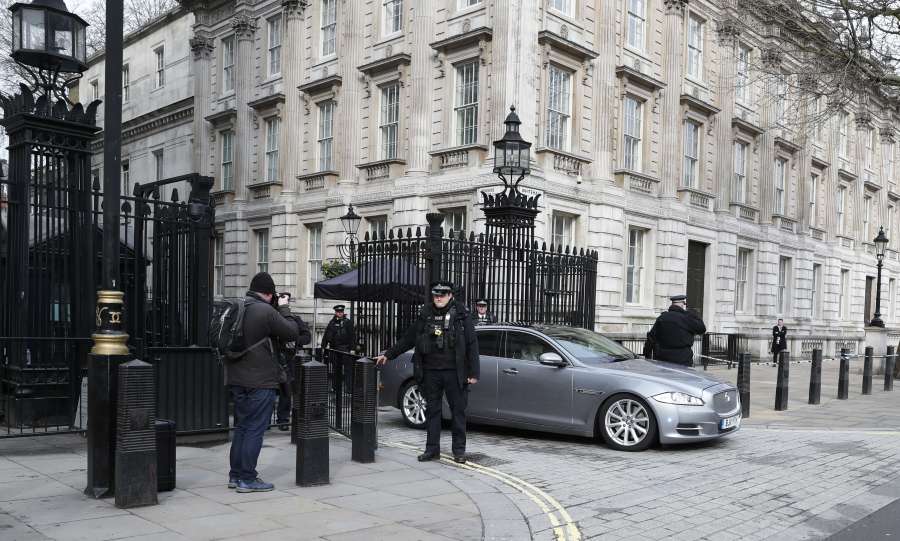 Four other suspects remain in custody in connection with Wednesday's attack, which left five people dead, including the assailant, EFE news reported.
Authorities freed two women and four men, ranging in age from 21 to 28, who had been picked up in the central English city of Birmingham, the attacker's last place of residence.
Detectives continue to question four other people: two Birmingham men, ages 27 and 58; as well as a man, 35, and a woman, 32, who were arrested on Friday in Manchester.
"We have searches at five addresses that are ongoing — 16 searches have concluded. So far we have seized 2,700 items from our searches including massive amounts of computer data," the Met's acting Deputy Commissioner and Counter-terror Chief, Mark Rowley, told reporters.
He also named the 75-year-old man who died in hospital from injuries received in the terror attack as London resident Leslie Rhodes.
Rowley said at least 50 people were injured, noting that those affected were of all ages and at least 12 nationalities.
"It is a poignant reminder that the impact of this attack on the capital will reach around the world," he added.
Authorities identified the attacker as a 52-year-old man from Kent, southeast of London, who was born Adrian Russell Ajao but subsequently adopted the name Khalid Masood when he converted to Islam.
"We remain keen to hear from anyone who knew Khalid Masood well, understands who his associates were, and can provide information about places he has recently visited," EFE news quoted Rowley as saying.
In a speech to the lower house of Parliament on Thursday, British Prime Minister Theresa May said the attacker was believed to have acted alone and had been investigated years ago by the interior security service, MI5.
"He was once investigated in relation to concerns about violent extremism. He was a peripheral figure. The case is historic — he was not part of the current intelligence picture," May said.
On Wednesday, Masood drove a car through crowds of pedestrians on Westminster Bridge, killing three: Aysha Frade, a 43-year-old British national of Spanish origin, Kurt Cochran, an American tourist whose wife was injured in the attack, and Leslie Rhodes.
Masood then attacked police with a knife, killing Constable Keith Palmer before being shot dead by armed officers outside Parliament.
Speaking about the commemorations that took place in central London late on Thursday, Rowley said the wide cross-section of people who had gathered to remember sent a strong message.
"A strong message — to those inspired by hate and extremism of all persuasions — that we will not give in to those who seek to breed discord and fear," he said.