Advertisement

Professor Nazira Karodia, Dean of the Faculty of Science and Engineering at the University of Wolverhampton, was honoured at a grand event in Birmingham. Well-known and aspiring artistes from across England showcased their talents as part of a vibrant South Asian music festival….reports Asian Lite News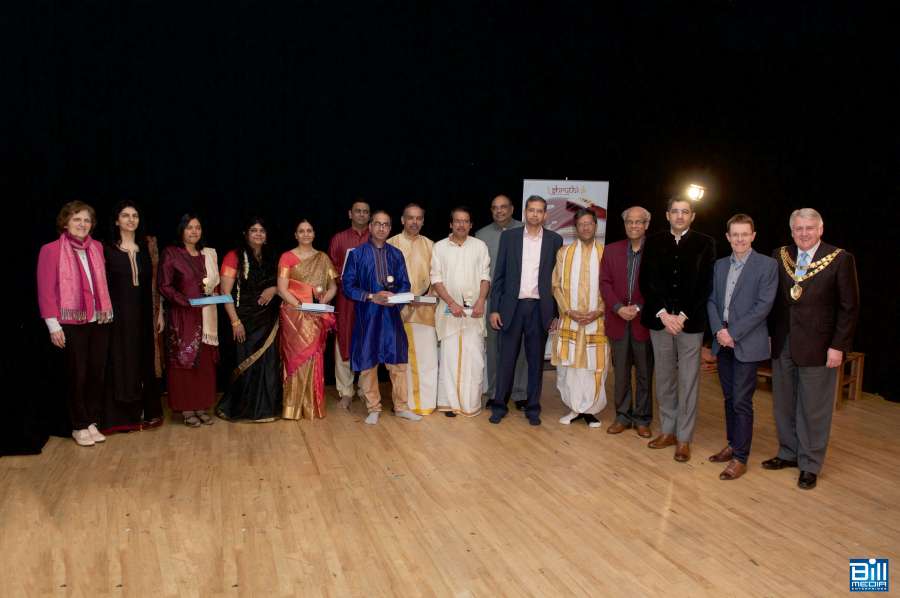 The Birmingham Thyagaraja Festival, organised by Shruthi UK,  saw aspiring singers, musicians and professional dancers bring to life the songs, rhythms and teachings of Thyagaraja.
The event also witnessed the honouring of Professor Nazira Karodia, Dean of the Faculty of Science and Engineering at the University of Wolverhampton.
The festival, which took place at The Dovehouse Theatre in Solihull and brought together people of all ages and faith and race backgrounds, was organised by Shruthi UK, a South Asian arts organisation based in Solihull.
Shruthi UK, which this year celebrates its 12th anniversary, is the brainchild of Chithra Ramakrishnan, who hails from a family of talented musicians and is a Fellow of the Royal Society of Arts, (RSA).
Sending his good wishes, Narendra Modi, India's Prime Minister, said: "Heartiest congratulations to the team at Shruthi UK on making the Thyagaraja Festival a highlight of its events calendar. Music of the Singing Saint is rejoiced by those in India and abroad and he is indeed, a pride, among many, of our great nation. And with the 2017 UK-India Year of Culture, this event is of particular significance, one which makes us all so proud of our cultural roots and ancestral heritage."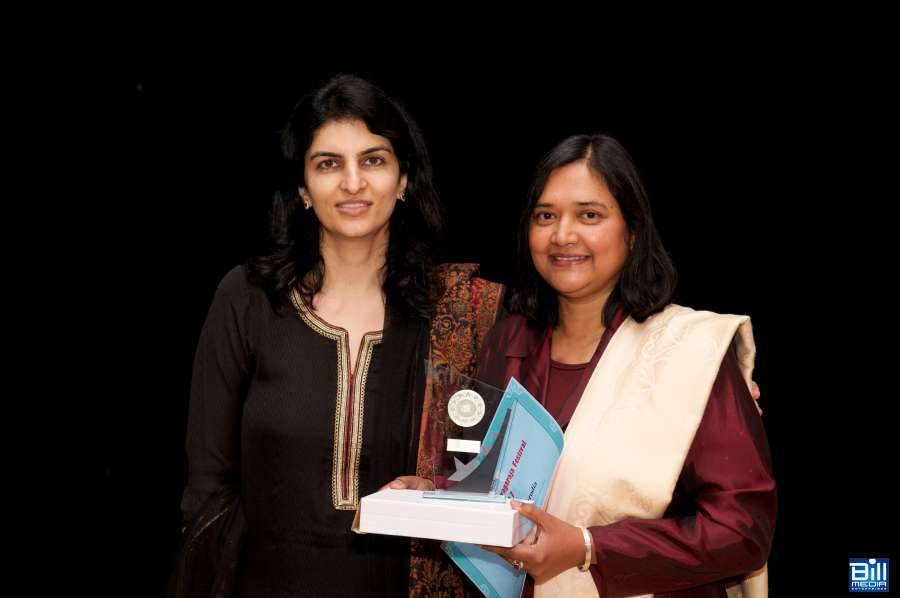 Lord Mayor of Birmingham, Councillor Carl Rice, said: "Many congratulations to Dr Ramakrishnan and to Shruthi UK for once again hosting this spectacular and popular event to celebrate the life of the South Indian singing saint, Thyagaraja. It's through such events that we celebrate our respective roots and cultural heritage which enables us to not only learn about each other's ways of life, but to broaden our knowledge and learning experiences."
The family-friendly event featured a series of vibrant song and dance performances, speeches from dignitaries, certificate and other presentations and a South Asian vegetarian meal. Honours were also bestowed upon a selected few role models, as part of the annual International Women's Day, including Professor Nazira Karodia, Dean of the Faculty of Science and Engineering at the University of Wolverhampton.
VIPs included mayoral candidate for the West Midlands Andy Street, new Indian Consul General Dr Aman Puri, the Mayor of Solihull Cllr Mike Robinson and Lady Mayoress Mrs Jenny Robinson. Also, one of the world's most well-known gurus of Carnatic music, Guru Vid Shri Neyveli Santhanagopalan – a patron of Shruthi UK's sister organisation the British Carnatic Choir – was flown in especially from India to be at this event.
Thyagaraja, one of the legendary composers of Indian and Carnatic classical music, is also known as the singing saint, composed thousands of devotional hymns, most in praise of the Hindu God, Lord Rama, many of which remain popular today.
Shruthi UK aims to inspire and motivate people from all ages and backgrounds but particularly those from disadvantaged backgrounds. For example, it has in the past organised workshops for autistic children and young adults, supported by Autism West Midlands and is currently working with people with dementia in an attempt to help improve their cognitive skills and general well-being through holistic healing through Indian dance. Shruthi UK also works closely with Special Needs schools across the region and beyond. For more information visit www.shruthiuk.com