Advertisement

Mr Afzal Khan, former Lord Mayor of Manchester and the Labour candidate for Gorton by-election, and John Healey MP, shadow housing secretary, visit veterans' service to highlight 10 fold increase in homelessness in Manchester….reports Asian Litte News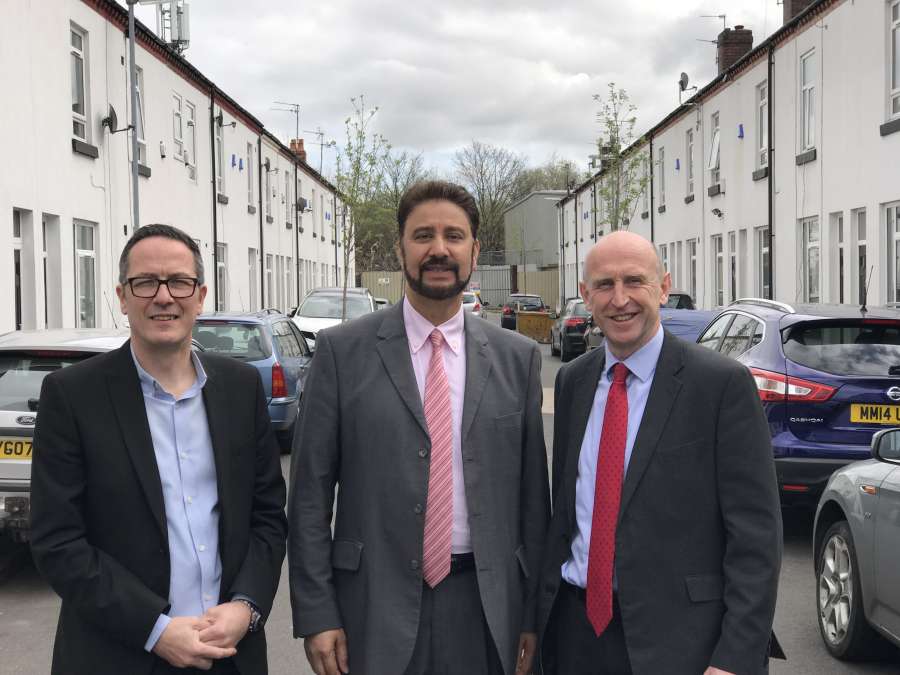 Labour's candidate for the Gorton by-election, Afzal Khan, and John Healey MP, Shadow Secretary of State for Housing, used a visit to a veterans' service in Manchester to highlight the "shame" of Government cuts which have led to a dramatic spike in homelessness in Manchester since 2010.
According to the official figures, 888 households were accepted as homeless in Manchester in the last year (2015/16), an increase of 84 per cent since 2009/10. The number of rough sleepers capture by Government stats (people observed sleeping on the streets on one autumn night) was 78 in 2016, up from 7 in 2010 – a more than 10 fold increase.
The pair met with staff and residents of Stody House, a housing service for ex-servicemen and women that opened in January. The service provides veterans with a home, support with getting into employment and rehabilitation programmes.
Despite the rise, charities say these statistics do not come close to providing a comprehensive measure of the number of people sleeping rough. Labour has pledged to set 'clearing house' schemes and has called on the Government to reach agreements with housing associations to make accommodation available now, and provide funding for replacements.
"The shocking tenfold increase in rough sleeping in Manchester since 2010 should shame the Government. And the reality is that the true numbers are likely to be much higher," Mr Khan said. "Veterans – like many other vulnerable members of society – are caught in a perfect storm of Government cuts to housing, health and disability benefits that began under the Coalition and have continued apace since 2015. It means the work we saw being done at Stody House today is absolutely essential.
"We heard today that the changes to housing benefit will take £80 per flat away from this service which threatens its future viability. But it is not good enough for the Tory Government to wash their hands of this issue: they must ensure there is proper housing, care and opportunities for those looking to rebuild their lives."
John Healey MP, Labour's Shadow Secretary of State for Housing, said: "It was a privilege to see the incredible work being done at Stody House today. Homelessness is not inevitable in a country as decent and well off as ours. This problem can be solved, but it demands a new national will to do so. The rapidly rising number of people sleeping in doorways and on park benches shames us all. There can be no excuses – it must end.
"A vote for Afzal is a vote for an MP rooted in Manchester, who understands the specific difficulties facing this diverse, urban community which has borne the brunt of Tory cuts to vital services. He will be a champion for Labour's plan to provide homeless people with a place to call home and rebuild their lives, ending the shame of spiralling homelessness."