Advertisement

Afzal Khan, one of the most popular British Asian politicians in the country and the current MEP from North West, is seeking Labour nomination to contest by-election at Gorton….reports Asian Lite News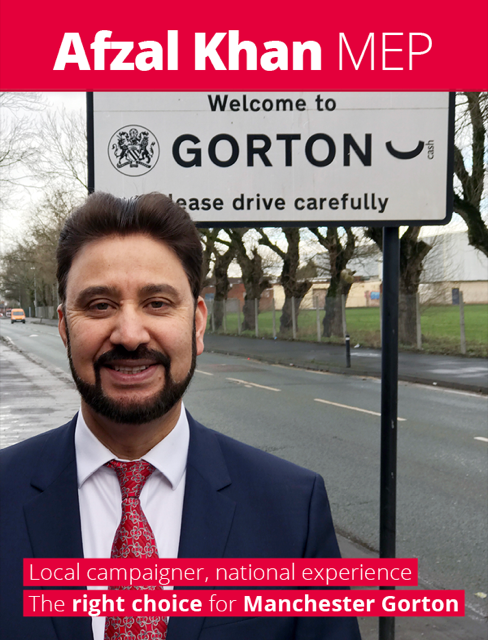 Afzal Khan, former Lord Mayor of Manchester, declared his intention to become a candidate for the Gorton by-election. Sir Gerald Kaufman represented the seat for more than 20 years.
"Over the past few days I have been grateful for the many friends and colleagues in the Labour Party and the trade union movement who have urged me to put myself forward for selection," Mr Khan said in a statement. "After discussing the matter carefully with my family I have decided that I will be standing to be Labour's candidate in Gorton."
Mr Khan fuelled the aspirations of the Asian community when become the first Asian-origin mayor of Manchester. He was in close contact with world leaders including Pakistan Prime Minister Nawaz Sharif and former Saudi foreign minister Prince Saud Al-Faisal.
"I don't have a typical politician's background," Mr Khan said in the statement. "I came to this country as a child, having been adopted out of poverty. Manchester has been my home for 40 years. I studied here, got married here and my children were born and raised here. It's a world class city and a place that I love.
"I've never been a career politician. I left school with no qualifications and started work at 16. After working in a cotton mill, as a bus driver and a Greater Manchester police officer, I studied law as a mature student whilst caring for my wife and two young children. Qualifying as a solicitor I worked my way up to become a partner at my own law firm in Gorton.
"As a former Manchester councillor, Lord Mayor and now an MEP, I'm a proven campaigner, with a track record of hard work and delivering for my constituents. I've got the experience to make a difference as Gorton's MP and I'll hit the ground running from day one.
"Sir Gerald Kaufman was a true champion for the people of Manchester Gorton. Over the 20 years we worked together I was always grateful for his support, advice and above all friendship. I hope that during this process local members will decide that l am the right person to carry on his legacy. I will be saying more over the coming days but in the meantime I wish all the other candidates the best of luck.If you wish to help with my campaign please email afzal@afzal4gorton.com.