Advertisement

Union Finance Minister Arun Jaitley has said there is an "alliance of subversion" on certain Indian campuses and that the ultra-Left and separatists are speaking the same language….reports Asian Lite News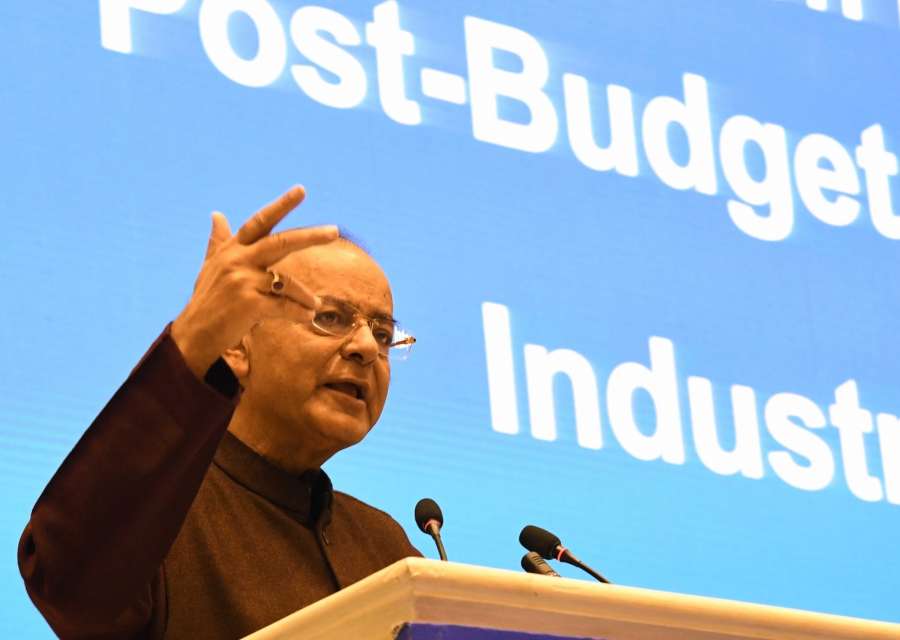 They must also allow others with different opinions to speak, he said while delivering a talk at London School of Economics.
The minister said it was his personal belief that "free speech" in society needs to be debated, adding that "violence is however not the method".
The comment comes days after a violent clash outside Delhi University's Ramjas college between activists of the Akhil Bharatiya Vidyarthi Parishad — the Rashtriya Swayamsevak Sangh's students wing — and other students groups on February 22 during a march against forced suspension of an event a day earlier.
"I personally believe that free speech in India, and in any society, has to be debated. If you believe you have free speech to assault the sovereignty of the country, then be ready to concede free speech to counter that," Jaitley said.
"Violence is not the method; no group can and should use violence… there is an alliance of subversion which is taking place. The separatists and the ultra-Left are speaking the same language in certain university campuses. So, they must be willing to allow others with a different opinion to put a counter viewpoint," he said.
"I find this absolutely strange that an argument is being raised that I have free speech to advocate that India should be broken into pieces and those who oppose me are hindering that right to free speech. Well, they too have a right to free speech," Jaitley said.
Minister of State in the Prime Minister's Office Jitendra Singh, speaking on similar lines to a news channel in New Delhi, said the groups advocating freedom of speech were not allowing others to speak. He said abusing the sovereignty of India had become a "fashion".
"If this is a sample of the kind of tolerance practised by this lobby, one wonders, one shudders, what kind of tolerance do they expect from others," Jitendra Singh told Times Now news channel.
"Every nation, including some of the liberated democracies of the world like the US and UK, observe and also follow certain bottom lines which do not tend to question the integrity of the republic."
"Those who tend to do so, are possibly doing so to gain some kind of publicity and this has, off late, become a fashion in India, including among the so-called intellectuals who try to gain some headlines by abusing the sovereignty of Mother India," he said.
Congress leader Sandeep Dikshit said Jaitley was "scared" of the situation as he understands students' politics.
"Jaitley has been involved in students union activities; he understands the situation and he is scared… he believes what is happening today in Ramjas is more than what was happening in the 1970s," Dikshit said.
"Unlike his Prime Minister (Narendra Modi) who has never had any role in students politics, Jaitley has some idea and, therefore, Jaitley is scared," Dikshit told a news channel.
Delhi University's Ramjas college witnessed violent clashes on February 22, after ABVP members allegedly disrupted a march against forced suspension of an event to be addressed by Jawaharlal Nehru University student Umar Khalid a day earlier.
Khalid was one of the students at the centre of a controversy on the JNU campus last year, and was also jailed on sedition charge along with Anirban Bhattacharya and then JNU Students Union President Kanhaiya Kumar.