Advertisement

Conservative Friends of India host Mumbai Street Food Experience for Conservative Candidate Andy Street in the West Midlands Mayoral Elections…reports Asian Lite News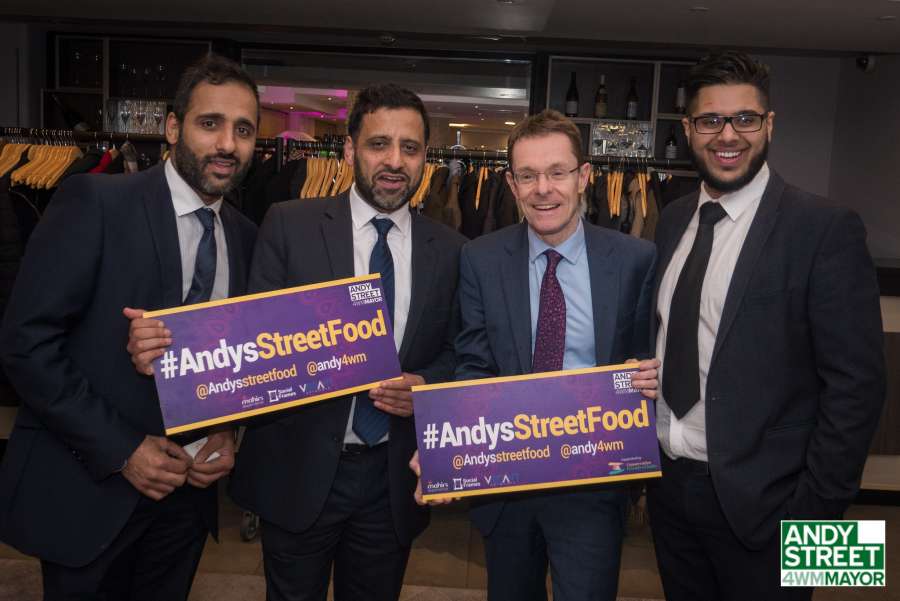 This year, seven regions in the United Kingdom will select a Metro Mayor. Conservative Friends of India has been focussing heavily on the West Midlands Mayoral Election on May 4.
The Conservative candidate is Andy Street, who was the Managing Director of John Lewis and has given up his role to stand for this new position. With nearly 200,000 people of Indian origin in the area spanning from Coventry to Wolverhampton, it is an ideal area for the group to focus its efforts.
CF India took Andy Street to Mumbai last month and arranged meetings with the Deputy British High Commissioner in Mumbai, FICCI, and a high level dinner meeting with the Tata Group, which is the parent group of Jaguar Land Rover, a key employer in the West Midlands.
As a celebration of the Indian contribution to the West Midlands, CF India organised a "Mumbai Street Food Experience" for Andy Street, with catering by award-winning Mahir's experience, a dance performance by NachdaSansaar, and speeches by CF India Co-Chairmen Shailesh Vara MP and Ranjit Singh Baxi.
Over 200 guests were in attendance at the new Birmingham Events and Conference Centre, of mixed backgrounds.
As the event was soon after the Westminster attacks, all the speakers spoke about unity at this time, to work together. Shailesh Vara spoke very strongly about how no religion preaches hate and Andy Street also spoke about the need to come together and to look at the economic causes of crime.