Advertisement

Tameside's Hindu community and several prominent members of the Indian diaspora welcomed Greater Manchester Mayor candidate Andy Burnham to the Shree Bharatiya Mandal temple and Indian Community Centre ….reports Asian Lite News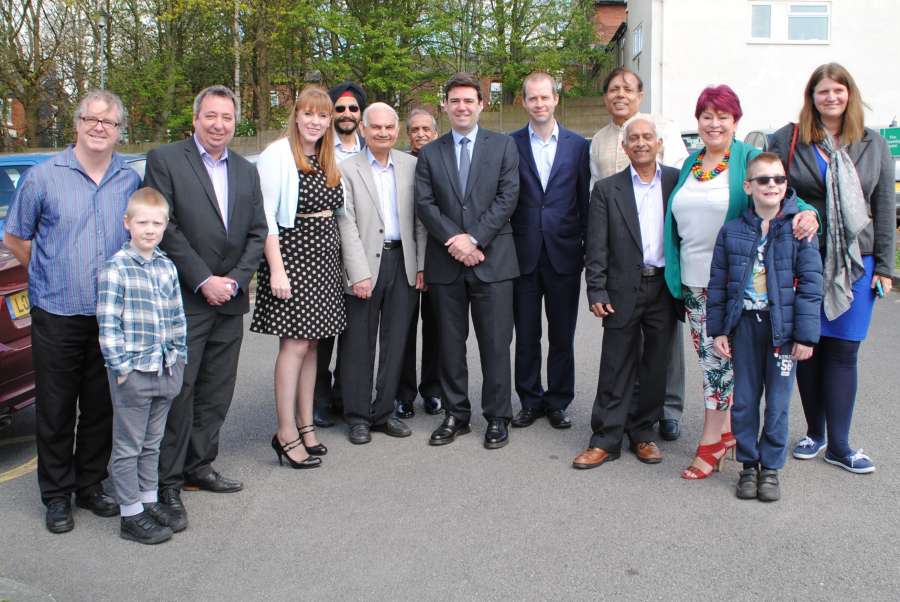 The Indian community gave a warm welcome to Andy Burnham, the Labour candidate for Manchester Mayoral elections. The community found out more about the Greater Manchester Mayor elections – and even said prayers for the election's success. The new role of Mayor will be one of the most influential in the country with responsibility for health and social care, transport, skills and training, police and criminal justice and housing, amongst other things.
A packed audience heard Mr Burnham speak about his Greater Manchester Mayoral campaign and the radical changes he intends to make if he is elected. Andy spoke of the importance and role the new Mayor will have in bringing all of Greater Manchester's communities and faiths closer together to make the region a 'beacon' for the rest of the country.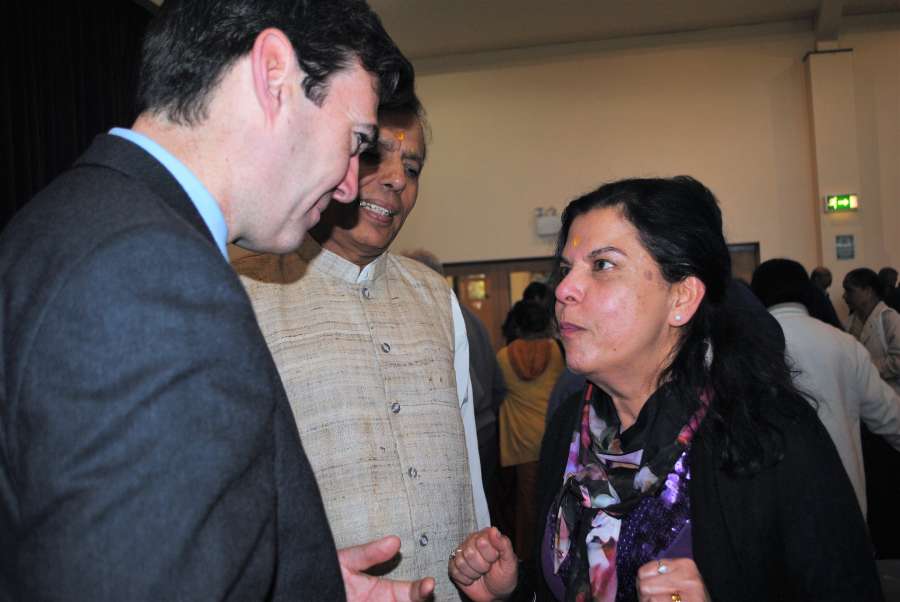 He said it had been an 'absolute privilege and honour' to visit the Union Road temple and centre in Ashton and to meet members of the Hindu community in the town.
"What you are doing here bringing everyone together throughout the community is a model for everyone," he said.Furher,he said, he is committed to doing politics differently, involving grassroots members and creating a diverse and inclusive Combined Authority, including mentoring schemes for under-represented communities.
The visit was orchestrated by former Ashton GP Dr Kailash Chand, OBE. Others attended the event are Ashton MP Angela Rayner,Jonathan Reynold Staltbridge & Hyde MP, Manhar Taylor who worked for Tameside Hospital for 46 years before his retirement two years ago, and Indu Popat, who was awarded the British Empire Medal in the New Year Honours' List for services to Asian women in the North West over a period of 40 years.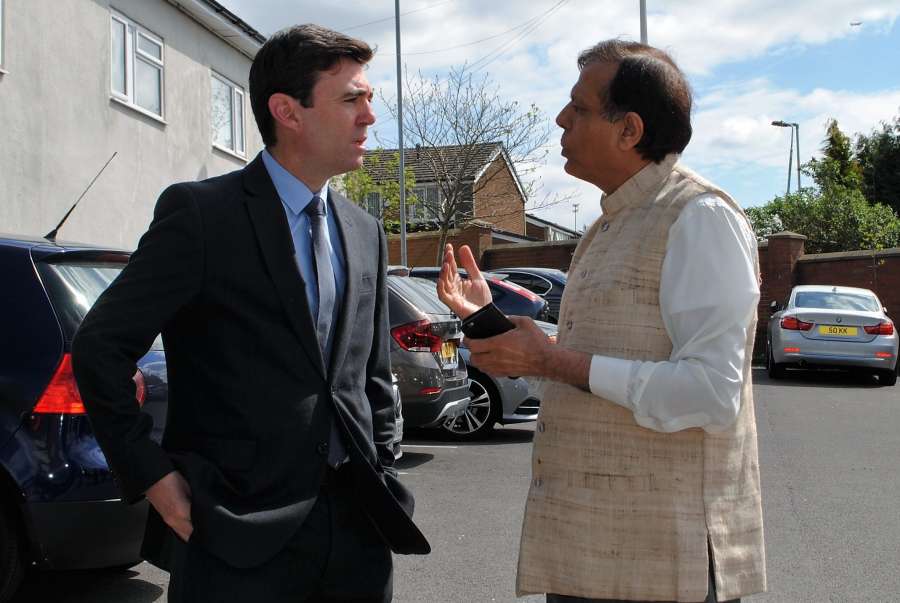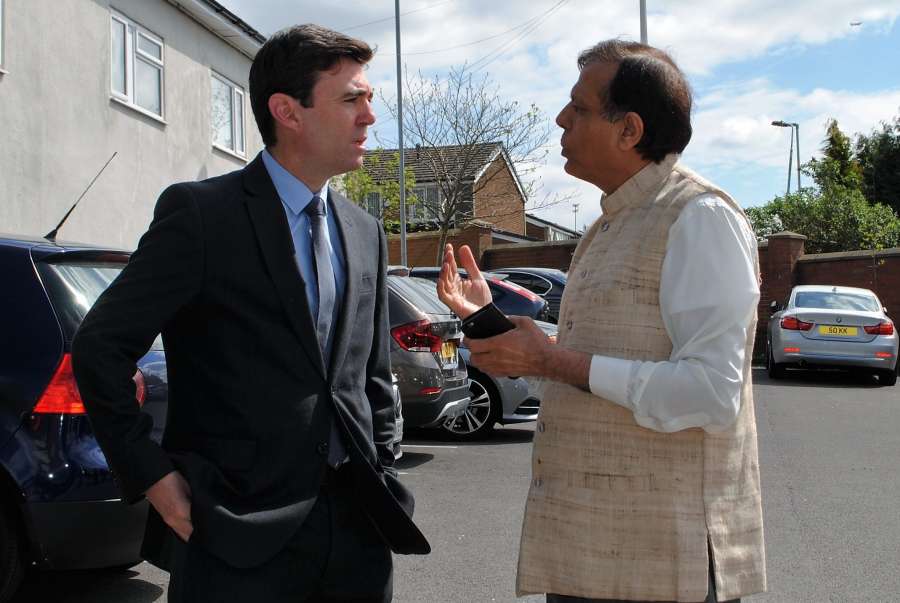 Dr Chand said Andy Burnham is true champion of diversity and will fight for any form of discrimination.
"We need someone who transcends the political spheres at Whitehall and be local at the same time, someone who will be a strong voice for Greater Manchester on the national and international stage. Andy has the experience and knowledge that we need, having been the Chief Secretary to the Treasury, Culture Secretary and Health Secretary as well as Shadow Education, Shadow Health and Shadow Home Secretary."
Angela Reyner, shadow education secretary, paid handsome tribute to Andy, She said: "I was inspired into politics by Andy Burnham. We need someone who will challenge the government on austerity, and be a strong advocate for Greater Manchester at every stage."