Advertisement

Her Honour Judge Anuja Ravindra Dhir QC become the first British Asian and the youngest to be appointed to the Old Bailey….reports Asian Lite News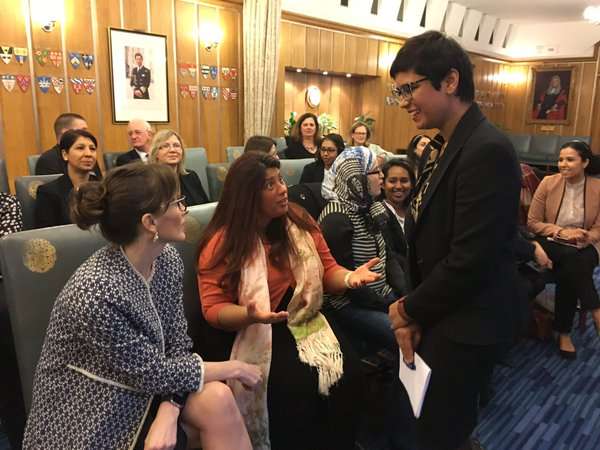 Her Honour Judge Anuja Ravindra Dhir QC, born in Dundee in 1968 to Indian immigrants, has become the first non-white judge to be appointed to the Old Bailey.
Judge Dhir studied at Harris Academy and then went on to Dundee University to study English and Scottish Law, graduating in 1988. She was awarded a Gray's Inn scholarship and was called to the bar in 1989 and was a visiting lecturer at London's City University for several years.
She has now practised at the bar for 23, prosecuting and defending in serious criminal cases involving national security and human rights.
She has been a member of various Bar Council Committees including the Equality Committee, the Professional Conduct Committee and Law Reform Committee, and was appointed as a Queens Counsel in 2010, The Courier reported.
"It's a huge privilege really. It is a special court, where all the serious criminal cases start. To be given that kind of responsibility make me feel quite humbled," Judge Dhir told The Courier. "Dundee University launched me into a legal career. It is the only university that combined Scottish and English Law, so if I had gone to another university it would have been a lot different.
"I went to a state school in Scotland and from there to Dundee University, and when I went to London I was told by others in London that as a complete outsider I would find it difficult to get a place at the bar, never mind the bench."
Judge Dhir added: "We are told by others there are glass ceilings but they are not really there. I think there are ups and downs. When I went to London, Gray's Inn gave me a scholarship. They didn't have to do that.
"There have been lots of people who supported me on the way when they didn't need to. It's not just a straightforward journey in one direction. Some people were extremely kind and generous, and some others not."
Judge Dhir was involved in advocacy training in the UK and abroad, having previously been the head of teacher training for Gray's Inn and has led training in India, Sri Lanka, Jamaica , Bermuda, Bhutan, Malaysia, Singapore, Zimbabwe and South Africa.