Advertisement

Local MP joins with Bangledeshi Community Association to deliver Crimestoppers Leaflets….reports Asian Lite News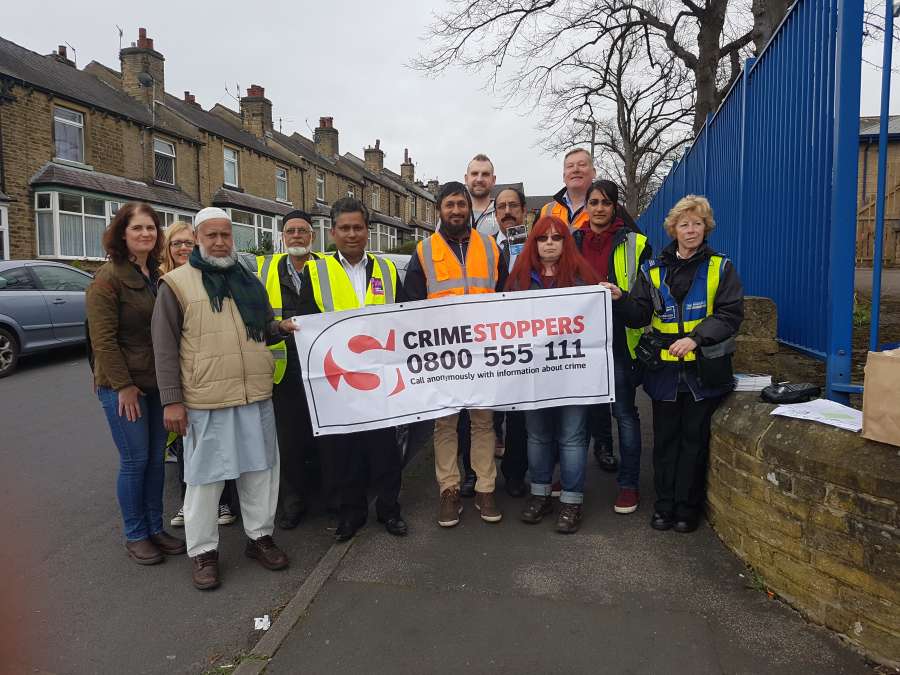 Crimestopper information leaflets were delivered in Knowle Park and Beechcliffe in Keighley this week to inform residents of how to report crime anonymously.  The drugs campaign, launched by Kris Hopkins MP, in January, has been working with schools and community groups across Keighley.
Members from the Bangladeshi Community Association and local councillors joined with Kris to deliver leaflets across the ward.  Liz Horn, Ward Officer for Keighley Central and Craven Wards, co-ordinated the activity.
Kris Hopkins MP said:
"This is another example of how the community can make a real difference to their local area.  Residents can call Crimestoppers to report any criminal activity, confident in the knowledge that their information will remain anonymous."
"Information collected is pulled together and acts as a jigsaw puzzle, forming evidence that can lead to convictions."
Local Town Councillor Nisar Ali and District Councillor Zafar Ali, joined the team to help with the delivery.
Cllr Zafar Ali said "As chair of the Area committee I wholeheartedly support this campaign set up a couple of months ago by Kris Hopkins MP."
"I would like to take this opportunity to thank everyone from all communities who have co-operated and supported this campaign to try and eradicate the problem.  People should not worry about reporting as it is in total confidence and can be reported in any language."
"In addition I would like to thank Liz Horn and her team who have organised these sessions.  It is vital to keep the momentum going and my support is always there."
Anyone wishing to be involved in helping with the campaign can contact Kris at kris.hopkins.mp@parliament.uk.   There are a number of future activities planned, including a Train the Trainer event for groups working with young people.