Advertisement

Visiting British Secretary of State for Foreign and Commonwealth Affairs Boris Johnson batted for a "living bridge" between India and Britain and asserted his country is open to talent from India….reports Asian Lite News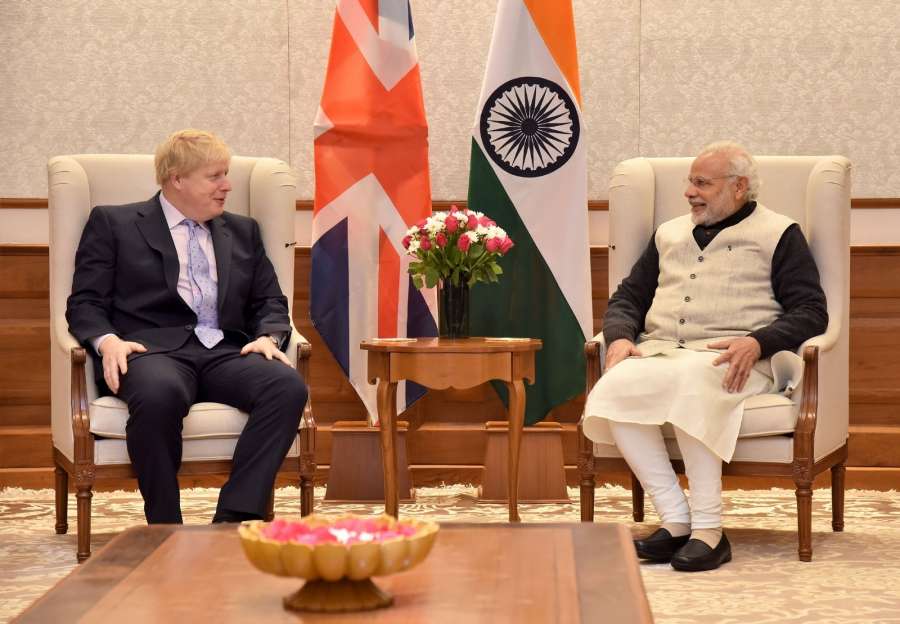 He said Britain is "trying to be as fluid" as possible.
"What we want to see is continuity and a living bridge between India and Britain… between our higher education system and your university system," Johnson said at Presidency University, reiterating Prime Minister Narendra Modi's stress on a 'living bridge'.
"We need to build a global campus," he said.
"It's very, very important. We must remain open to talent. Applications (from India for studying in Britain) went up six per cent last year. They had gone through a flat phase earlier," he said on concerns on fees and the visa situation and pre-emptive criminalisation.
Asked on whether Britain can continue being one of the most sought-after destinations for higher education, in the wake of instances of anti-immigration sentiments, Johnson maintained international students are an asset.
"We have very good record of fighting hate crimes and xenophobia. London is one of the most diverse cities in the world. We have huge numbers of international students," he said.
"This is an asset. This is an achievement by our country. The Indian numbers are growing and we are trying to be as reasonable as possible in terms of visas. We are trying to be as fluid, as positive, as supportive as we can be," he added.
On the International University Students' Parliament Debate at the varsity, Johnson said the deliberations reflect the spirit of democracy.
"This is seriously good. What is happening today is so important. It goes to the heart of our democratic principles… Britain and India. You have very, very clever minds trying to find arguments on one side or another of a very simple proposition and putting it to vote and that is the heart of our democratic system," he added.