Advertisement

No Brexit effect as British economy posts record growth….reports Asian Lite News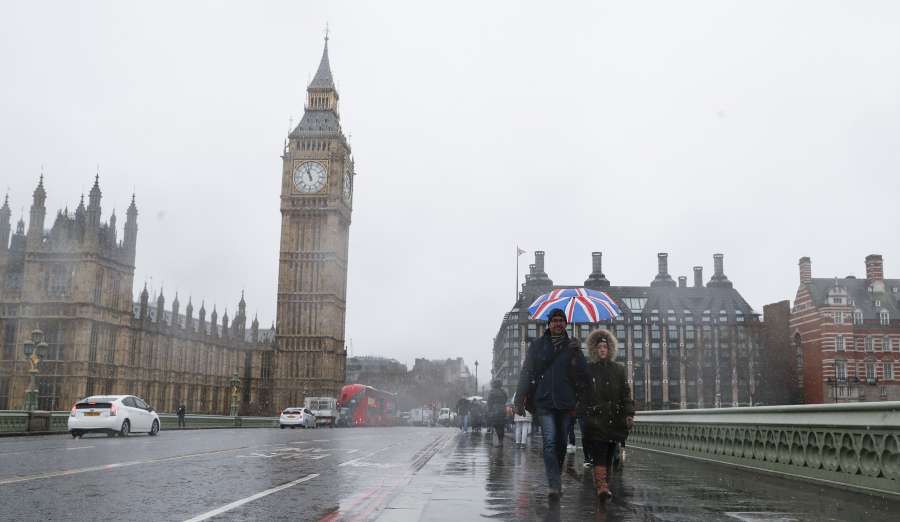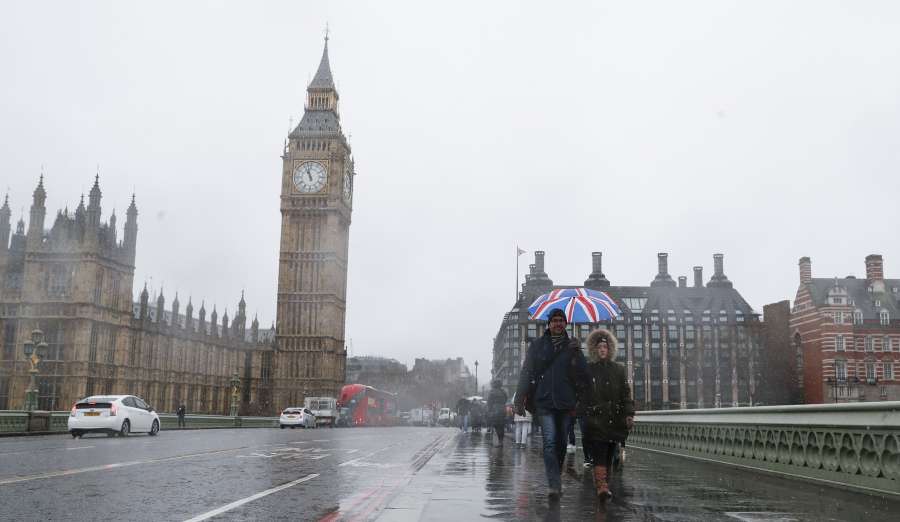 The British economy grew at the fastest pace against any of its G7 peers in 2016, despite the second half of the year passing through the shadow of Brexit. Official figures by the Office of National Statistics (ONS) showed the economy had grown by 0.6 per cent in the final quarter of 2016, which is a first take on growth for the quarter. Revisions will follow in the coming months, Xinhua news agency reported.
This means annual growth for 2016 was 2 per cent, down from 2.2 per cent in 2015 and 3.1 per cent in 2014.
However, the 2016 growth was still on Britain's long-term trend, and leads the pack among the G7 nations.
Growth continued to be unevenly balanced, with services, up by 0.8 per cent over the quarter. The services sector represents about 80 per cent of the economy.
Output in production and construction was broadly unchanged.
The British economy has faced significant challenges in 2016, most notably a sharp rise in inflation brought on by the fall in sterling against foreign currencies in the immediate aftermath of the June 23 Brexit vote and since then.
From a position of $1.48 to the pound, sterling traded on Thursday at $1.26.
This has begun to feed through to inflation as import costs rise alongside the greater cost of commodities.
Consumer price inflation (CPI) was at 1.6 percent in December, according to data released last week, having risen from 0.5 per cent at the time of the Brexit vote.
Suren Thiru, head of economics at the industry representative body British Chambers of Commerce, spoke for his sector when he said that there was a "welcome pick-up in output from manufacturing and construction".
However, Thiru added Britain remains "heavily reliant" on services and consumer spending as the main drivers of growth.
"Outperforming last year's performance in 2017 will be a challenge. Higher inflation and uncertainty over the implications of Brexit are expected to bear down on the UK's near-term growth prospects," he said.
Consumer spending is likely to feel squeezed and firms' investment intentions may well be dampened by uncertainty, resulting in a prolonged period of below trend growth.
Despite the near-unanimous expectations among economists and commentators that 2017 will be tougher than 2016, and that Brexit will dominate to the downside throughout the year, there were those who remained optimistic about growth prospects.
Ruth Gregory, Britain economist at Capital Economics, a London-based economics consultancy, said he didn't expect the slowdown to be too severe.
"As such, we continue to think that growth will be a reasonable (above-consensus) at 1.8 per cent in 2017," said Gregory.
Such strong growth is unlikely to affect policymakers at the Bank of England (BOE), who cut rates in the aftermath of the Brexit vote as a stimulus, and who just three months ago forecast growth of 0.4 per cent for the fourth quarter of 2016.